Полный текст
Masters students at the Russian International Olympic University (RIOU) in Sochi have quizzed three of the key sports administrators behind the Sochi 2014 Olympic Winter Games: Jean-Claude Killy, the IOC Coordination Commission Chairman for Sochi 2014; Gilbert Felli, IOC Senior Advisor and former Olympic Games Executive Director, and Dmitry Chernyshenko, CEO of Gazprom-Media Holding and former President and CEO of the Sochi 2014 Organising Committee.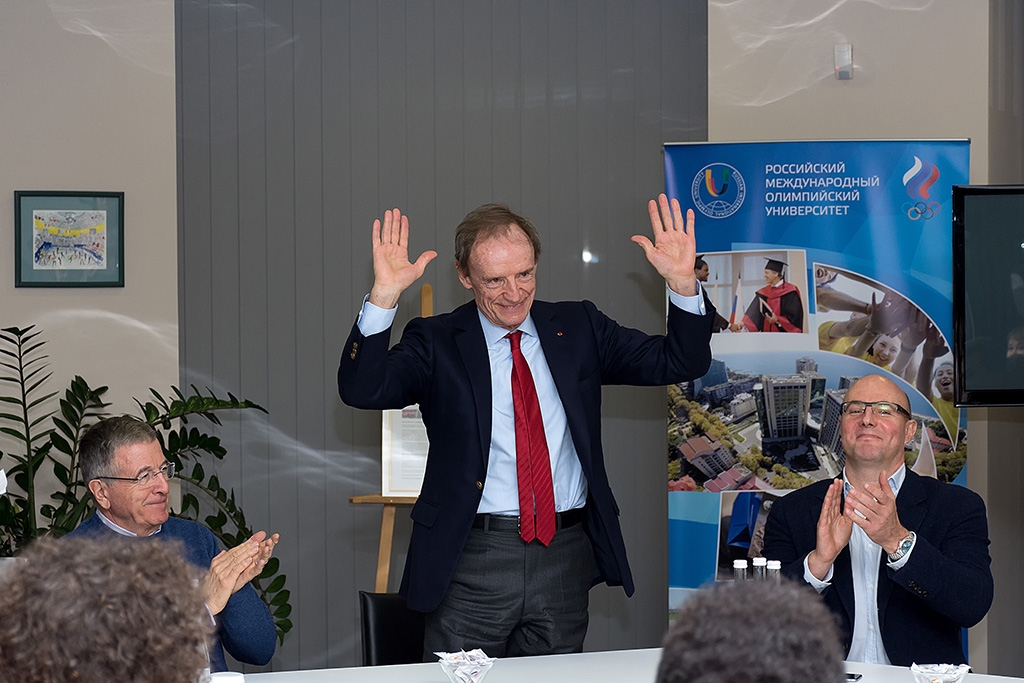 The three senior administrators visited Sochi around the third anniversary of the Sochi 2014 Opening Ceremony on 7 February, making a visit to RIOU's state-of-the-art campus in Sochi city centre to meet students studying at RIOU, one of the key legacy projects of the Olympic Winter Games.
During their meetings with RIOU's current intake of Master of Sports Administration (MSA) students, the three distinguished guests talked about various organisational aspects of Sochi 2014 including finances and budgeting, sponsorship, recruitment, and leadership.
As a University which focuses on training the next generation of sports managers for the sports industry, RIOU sets a high priority on inviting current sports industry professionals to ensure that MSA students receive cutting edge knowledge and skills and unique networking opportunities.
Speaking on behalf of the MSA group, Raija Rekkola from Finland said: "I feel really honoured to have a chance to meet people who have such extensive experience in the sports industry. The stories we have heard from you and the advice you gave will be remembered and applied throughout our future careers in sport".
The warm and informal atmosphere of the meeting encouraged a lively discussion on the future of the Olympic Movement and the role of Olympic values in educating people and bringing them closer as a global society. The topic was really inspiring for students and they shared their impressions of living in an Olympic Games host city and an international setting of the RIOU campus which creates a unique ecosystem with immersion in Olympic culture and spirit of cooperation.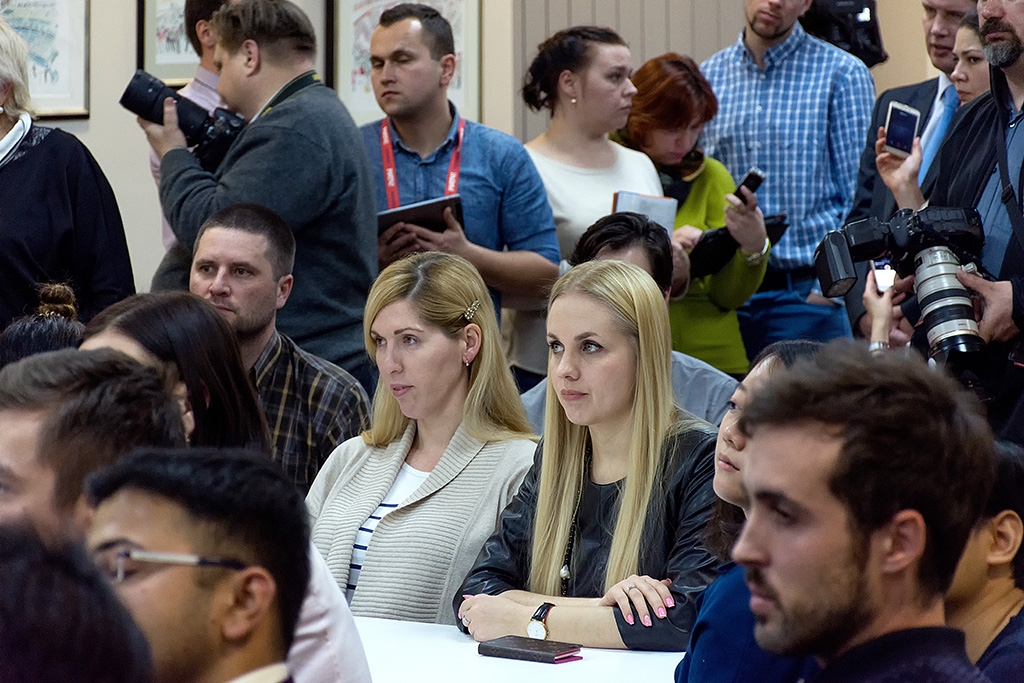 Ivo Carvalhosa, a student from Portugal representing the International University Sports Federation (FISU) said: "The meeting was extremely inspiring for all of us: talking to people who devoted their lives to promoting sports and Olympism around the globe gives more focus and motivation to achieve the goals we set for ourselves and be able to keep the Olympic flame alive for future generations".
"I hope I will be able to meet our distinguished guests one day in the future again to tell them about my own contribution to promoting sport and the Olympic Games", added another MSA student, Maksim Berdnikov from Russia.