Полный текст
RIOU Rector Lev Belousov has been elected full member of the Russian Academy of Education (RAE), obtaining the rank of RAE Academician. Lev Belousov is an internationally acclaimed scholar, Distinguished Professor of Moscow State University (MSU), member of the Council on Foreign and Defense Policy of Russia. Since 28 September 2018, he has served as Dean of the MSU Faculty of History.
Lev Belousov is the recipient of the Order of Merit to the Fatherland 1st class for his outstanding contribution to the creation of the Russian International Olympic University, and the Petr Lesgaft medal for special achievements in sports science and education. He holds the title of Honoured Worker of Higher Education of the Russian Federation, awarded by a decree of the President of the Russian Federation.
Lev Belousov oversaw the design and launch of RIOU's flagship Master of Sport Administration (MSA) programme - one of the best courses in the sports business education market, whose quality has been much applauded by international experts. For two subsequent years, RIOU's MSA has been ranked second among all European postgraduate sports courses, and tenth best course in the world, by the influential SportBusiness International magazine.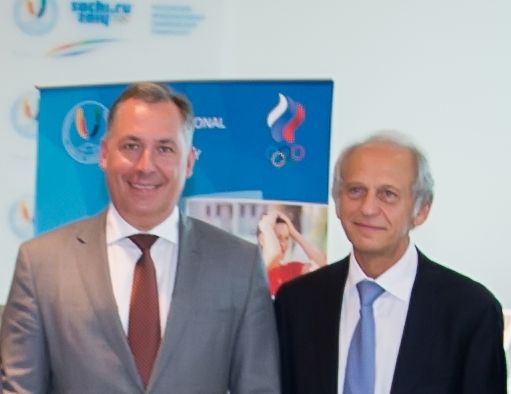 Congratulating the RIOU Rector, President of the Russian Olympic Committee Stanislav Pozdnyakov said: 'The Russian International Olympic University is one of our key partners in delivering the Olympic education. We work together to implement a wide range of exciting and important projects, including at the international level. RIOU is highly regarded in the Olympic community and enjoys a leading position both in Russia and internationally. This wide recognition has been largely achieved through the tireless effort and dedicated work of RIOU's Rector, Lev Belousov. A key element of the legacy of the 2014 Olympic Games, RIOU keeps growing and expanding the range of courses it offers to athletes and various sports specialists. We heartily congratulate Lev Belousov on obtaining the honorary title of RAE Academician, and wish him every success in all his future endeavours! We also hope that RIOU – his main Olympic project – will continue to prosper and thrive!'