Полный текст
RIOU's students on the MSA (Master of Sport Administration) programme are having another round of on-the-job training, this time at Sochi's Olympic facilities. The placements aim to provide the students with deep immersion into real business processes and a chance to apply knowledge in sports management gained through their studies.
The current practice programme offers introduction to the operations of Sochi's major sporting venues, including the Iceberg Skating Palace, Jumping Centre, Shayba Arena, Sailing Centre, and the Parus hotel and spa complex. Students are divided into groups and assigned to different divisions within these sport organisations, where they work as senior and middle managers. They familiarise themselves with the organisation's basic documents and regulations, its operational and economic structure, and management methods. Students are also expected to learn the techniques of business performance analysis and development of case-specific solutions to improve efficiency.
To get the most of the training, students keep special diaries in which they record the different stages of the practice programme and their outcomes, as well as any other data that they will need for writing their reports and graduation theses.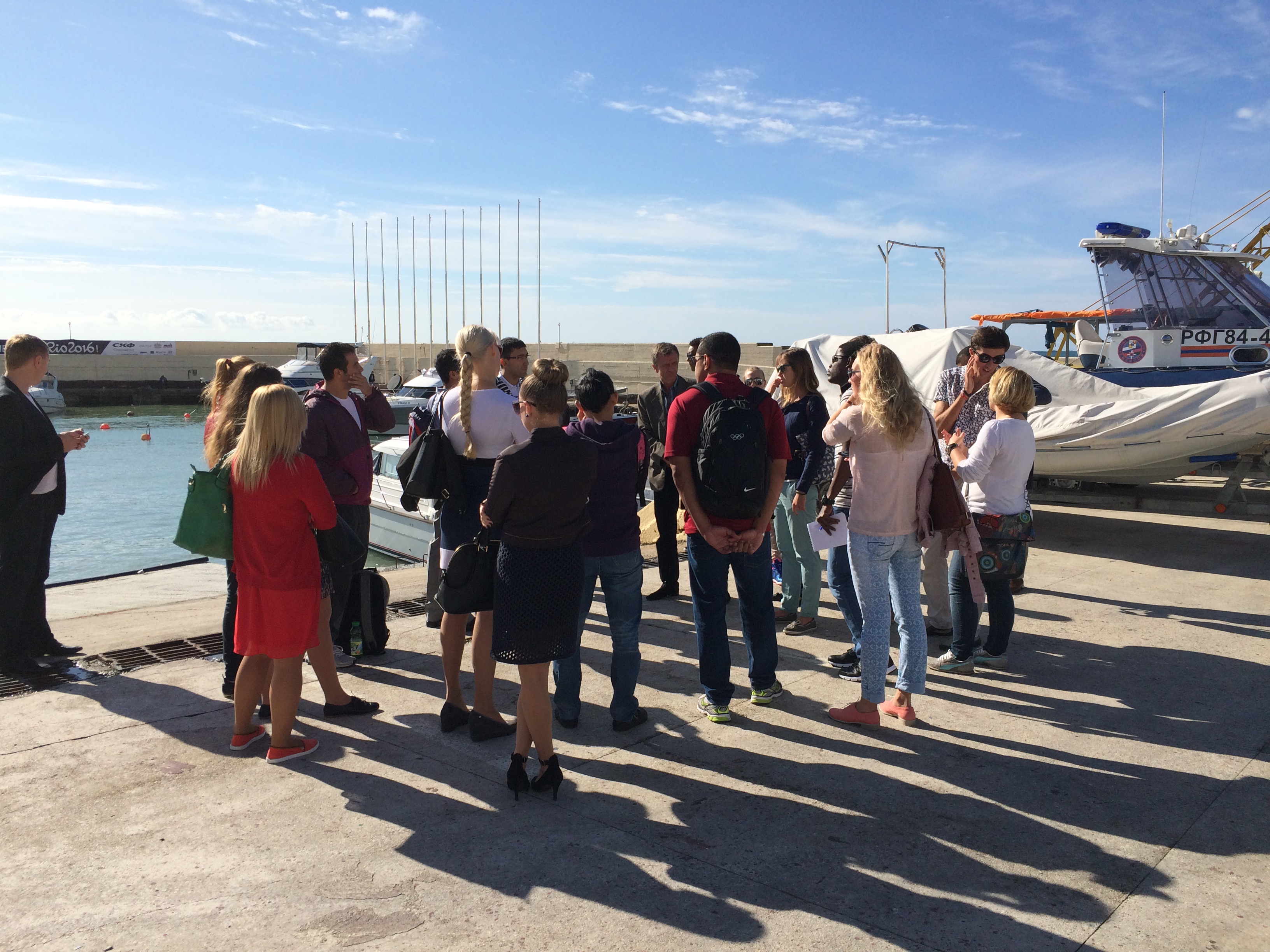 In September, the Russian International Olympic University signed a number of partnership agreements with companies managing large sporting facilities and 2014 Olympic and Paralympic legacy venues in Sochi. These cooperation ties allow the MSA students to learn about the successful experience in managing sport venues and high profile events, including the Olympics, as well as applying their theoretical knowledge into practice.
In October, the RIOU students undertook placements with the Organising Committee of the F1 Russian Grand Prix.