Полный текст
Russian International Olympic University (RIOU) and Moscow State Institute of International Relations (MGIMO) signed a Cooperation Agreement in a ceremony attended by MGIMO Rector Prof. Anatoly Torkunov, Member of the Russian Academy of Sciences, and RIOU Rector Prof. Lev Belousov.
Under the Agreement, the two universities will work together to establish and promote academic and other types of collaboration in scholarly research and education, with a special emphasis on initiating and implementing joint research, educational and consulting projects. The Agreement also provides for the exchange of academics, post- and undergraduate students to undertake specialised courses, visiting researcher placements and student practice programmes. Other areas of cooperation include exchanging academic literature and publications, as well as organising joint symposia, seminars and conferences.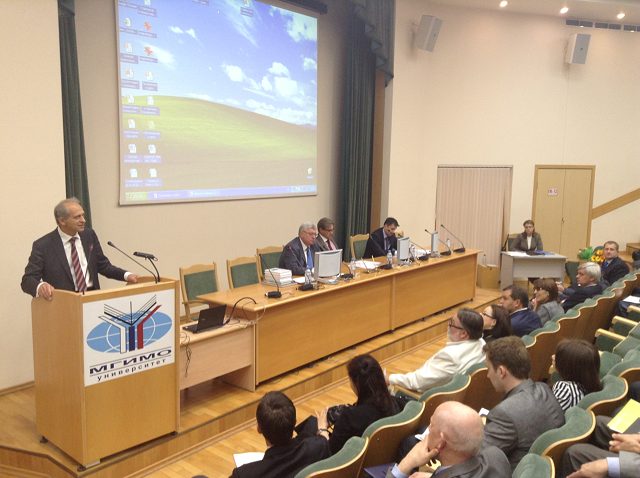 The two parties expressed their confidence that the signing of the Agreement and further collaboration will increase the universities' educational capabilities and enhance their educational and research standards.