Полный текст
On October 24, the Russian International Olympic University signed a Memorandum of Cooperation withSavonia University of Applied Sciences, in a ceremony held in the Finnish city of Kuopio and attended bySavonia UAS President Mervi Vidgrén and RIOU Vice-Rector Irina Badayan. The two sides agreed to pursue comprehensive cooperation in the fields of education and research. In particular, the Memorandum provides for student and faculty exchange, collaboration in course design, and expert dialogue through joint conferences, seminars and workshops.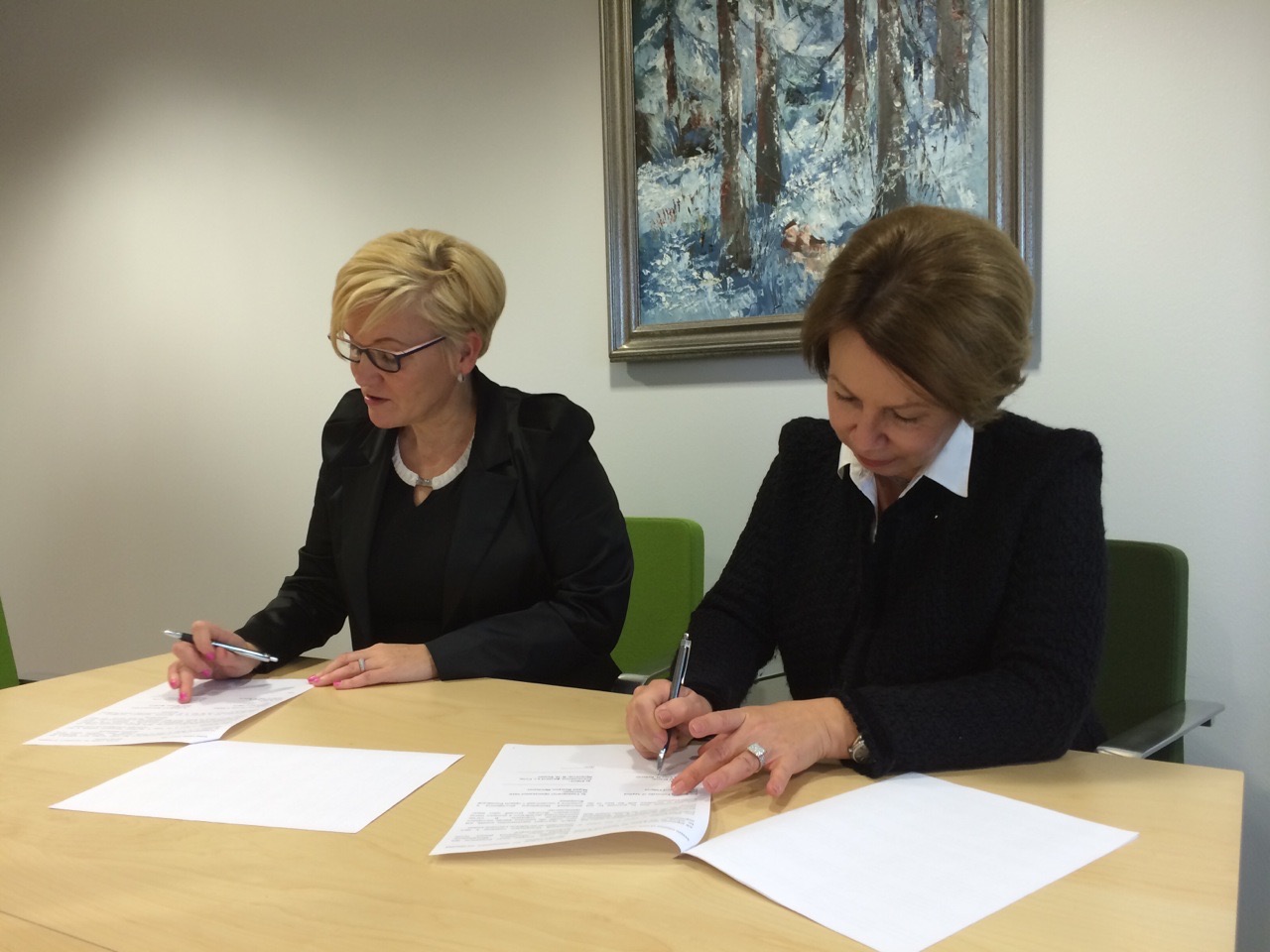 As Irina Badayan noted, cooperation between the two universities had in fact begun earlier when one of the professors from Savonia UAS, Jouni Päivölä, was invited as a guest trainer to facilitate workshops for RIOU's short-term course on Modern Hospitality Standards.
'This was the first experience of this kind, and very successful at that. The course members spoke veryhighly of the Finnish expert, and I believe that our joint work with Savonia UAS will continue and extend toa broad range of areas', said RIOU's Vice-Rector.
RIOU is continuously building a system of effective partnerships with leading Russian and foreign universities. It has established contacts with a number of highly acclaimed educational institutions of Britain, Austria, Canada and Spain.
RIOU is also strengthening cooperation with international sport federations, NOCs and sports industry organisations.
As part of their visit to Finland, RIOU representatives met with the senior officials of the Finnish Olympic Committee, including newly elected President Teemu Japisson and Director for Development Katja Saarinen.