Полный текст
RIOU Rector Professor Lev Belousov made a presentation at the International Symposium "Sports Diplomacy – Key Element of Public Diplomacy" which was held in Warsaw on 27 October.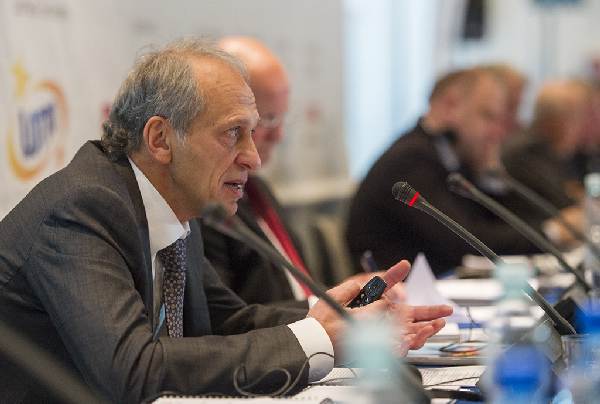 This international forum took place for the first time this year on the occasion of the 95th anniversary of the Polish Olympic Committee. The Symposium was aimed to determinate the current state of sports diplomacy and its needs in the context of the Olympic Movement and its current trends. The forum's participant list included chief officials from the National Olympic Committees, Polish Ministry of Sport and Tourism, IOC Member Irena Szewińska, President of the Hungarian Olympic Committee, IOC Member Pal Schmit, President of the Croatian Olympic Committee, former Prime Minister of Croatia Zlatko Matesa.
Conference delegates discussed the role of sport diplomacy in the promotion of countries and its influence on life and development of local communities, the potential of sport events in breaking the barriers and sports diplomacy contribution to this process. Professor Belousov's presentation focused exactly on international sport exchange as a tool to build understanding between countries.