Полный текст
The Russian International Olympic University (RIOU) has welcomed in the Olympic Movement's new strategic roadmap: Olympic Agenda 2020, by giving it its "full support" and incorporating the 40 recommendations into its flagship Master of Sport Administration (MSA) course teachings.
RIOU is a core legacy project of the Sochi 2014 Winter Games, meaning the Olympic values of friendship, respect and excellence are part of the University's fundamental approach to education. Since its establishment in 2009, the University has also been an advocate of sustainability, credibility and youth – the three themes which characterise Olympic Agenda 2020.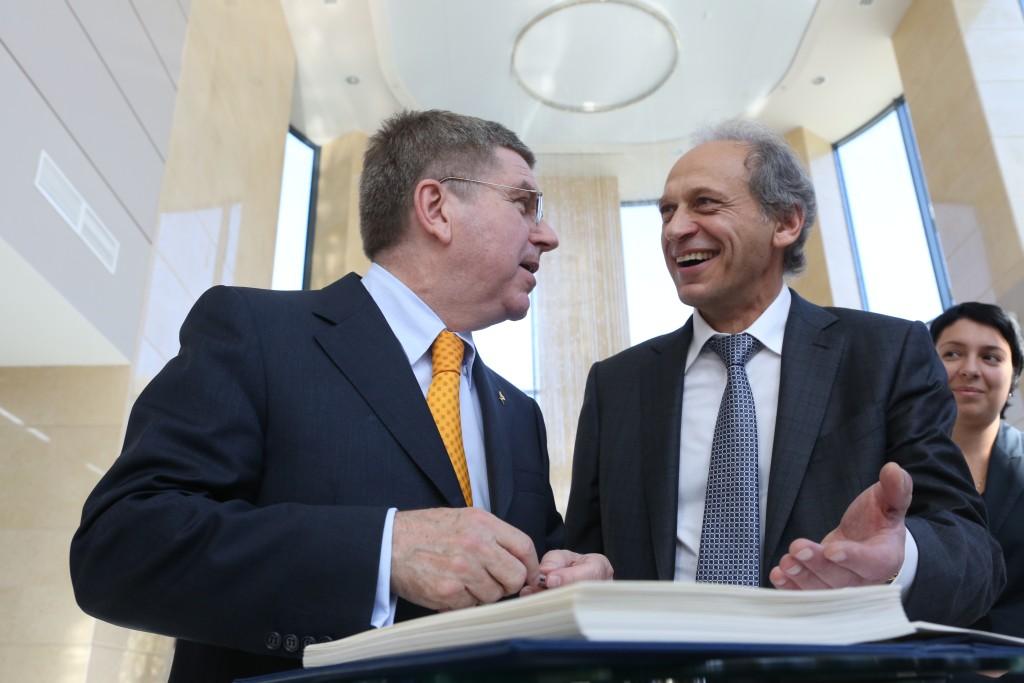 In an official statement, RIOU Rector Professor Lev Belousov highlighted Olympic Agenda 2020's practical nature and backed it to form a concrete base for the IOC to enhance its already successful operations, especially with regards the bidding process and Games organisation and management. He also revealed that Olympic Agenda 2020 resolutions will be fully incorporated into the University's teachings from the start of the next academic year.
Professor Belousov said:
"Olympic Agenda 2020 is a well-timed and innovative document which will help secure the long-term success of the Olympic Games and improve all the IOC's activities across the world, all year round. Olympic Agenda 2020 has the full support of the Russian International Olympic University and we are already in the process of incorporating its practical reforms into our teachings about the Olympic Movement.
"As an Olympic centre of learning whose main purpose is to disseminate Olympic knowledge and values, RIOU has an important role to play in the success of Olympic Agenda 2020. RIOU's principal education tool is our unique MSA course which is aimed at future sports leaders and is now in its second year. It is a rock-solid foundation for students seeking further education in the Olympic world. Olympic Agenda 2020 will of course influence our MSA and my faculty of professors, who hail from 12 different countries, are relishing the academic activity involved in understanding how this sea-change in the IOC's central approach will affect their lectures, seminars and cascade learning exercises.
"Finally, as the building blocks of Olympic Agenda 2020 were established at the 126th IOC Session in Sochi in February, RIOU has decided to recognise the city's role as host of that important Session by archiving as many materials concerning Olympic Agenda 2020 as possible within our Sochi 2014 Olympic and Paralympic Winter Games Archive. We already have a dedicated section about the IOC and these additional materials will ensure that the thinking of our students and professors around Olympic Agenda 2020 is completely in line with the IOC."
The application process for RIOU's third MSA course, which starts in September 2015 and concludes in June 2016, is open and applications are welcome until July 2015.