Полный текст
The Shaiba Ice Arena in Sochi, which houses the All-Russia Children's Sport and Fitness Centre, recently hosted a masterclass by Ma Changyu, an 11-time champion of China in short track speed skating and currently a student at the Russian International Olympic University. The Chinese skater gave valuable advice and expert coaching to young athletes from Saint Petersburg, Samara and Sochi.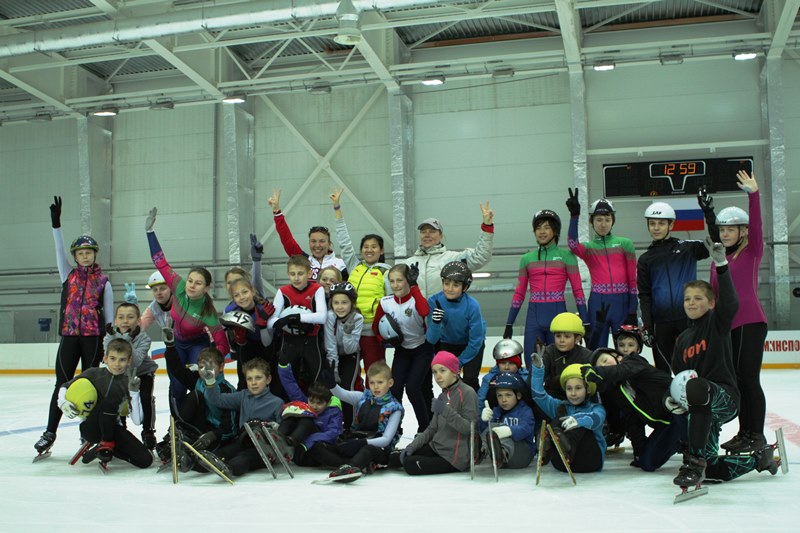 General Director of the Children's Sport and Fitness Centre Vladimir Zhuravlev said: 'Our Centre was created with the purpose of promoting children's sport, so we have best-performing young athletes coming here from various Russian cities to take training sessions. Our close interaction with the Russian International Olympic University allows us to not only exchange expertise in methodology, but also offer masterclasses facilitated by elite athletes. This gives our trainees a chance to meet their sports heroes and learn from them'.
After finishing her successful competing career, Ma Changyu is now doing the Master of Sports Administration course at RIOU.
'China is bidding to host the 2022 Olympic Winter Games, and I absolutely sure that the knowledge I am gaining at RIOU will be of great benefit to my country. I also want to work with athletes who are finishing their careers in sport, and help them in their transition to a new life', said Ma Changyu.
In the meantime, the Chinese champion is passing on experience to young skaters. She told the trainees at the Children's Centre how Chinese athletes train and prepare for competitions, what qualities make a true champion, and how she achieved her own success. She also gave the youngsters some useful tips during a class at the skating rink.
Short track speed skating is enjoying a growing popularity in Russia, and in Sochi alone some 150 children are doing this sport. The masterclass by the Chinese champion and RIOU student Ma Changyu was truly a gift to this young talent.