Полный текст
Ivo Ferriani, President of the International Bobsleigh and Skeleton Federation (FIBT), and Lev Belousov, Rector of the Russian International Olympic University (RIOU), today signed a Memorandum of Cooperation in a ceremony held at RIOU's campus in Sochi.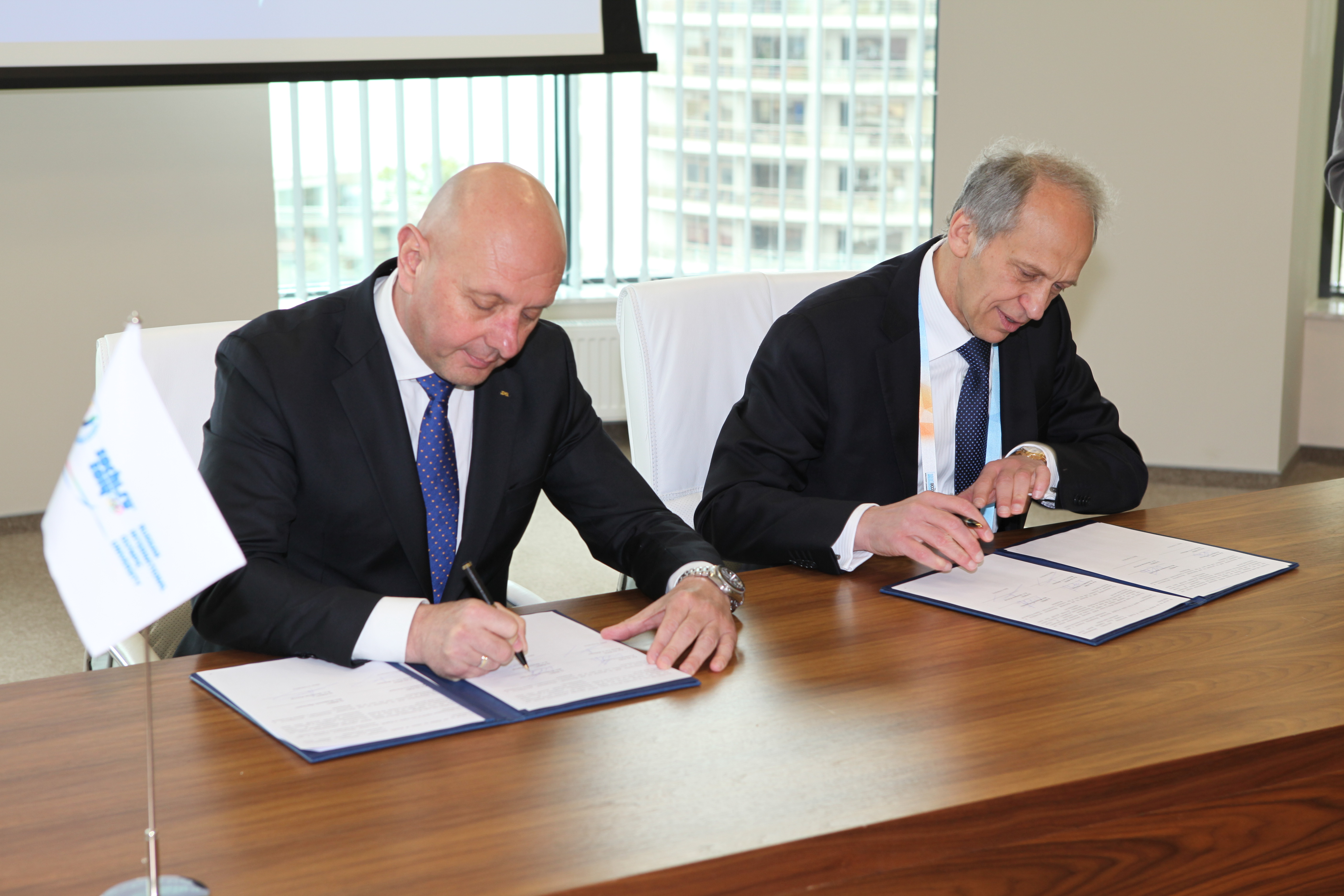 The Memorandum formalised the agreement between the two parties to work together in the fields of research and education, and exchange knowledge that forms the basis for training professionals in the state-of-the-art skills required to deliver high-profile international competitions and to promote both elite-level and mass-particpation sport.
Under the agreement, RIOU will train employees for the FIBT – and member national associations – on its various programmes including the University's flagship Master of Sport Administration (MSA) course. In addition, the Memorandum will facilitate expert dialogue on major issues in the sports industry, the Olympic Movement and sports management, as well as create conditions for organising student internships at FIBT competition and training venues.
FIBT President Ivo Ferriani said: "This is not my first visit to the RIOU campus, and in my opinion Russia can be proud that the unique legacy of the Sochi 2014 Winter Games – which the Russian International Olympic University represents – is developing so fast and so well. I am delighted that our cooperation has now been embodied in a specific document with real practical steps. We have made a decision to send one of our employees, a representative of the US national federation, to take the MSA course at RIOU".
RIOU Rector Lev Belousov said: "I am grateful to Ivo Ferriani for a very constructive approach to providing our interaction with an effective framework. I feel confident that now we have formalised our cooperation, we will immediately start implementing all our ideas and plans".