Полный текст
On May 28, the State Administration of Foreign Experts Affairs (SAFEA) of the People's Republic of China awarded the Russian International Olympic University a certificate entitling RIOU to offer Chinese students training programs both inside and outside China. The certificate was presented to RIOU Rector Prof. Lev Belousov by SAFEA Deputy Director Ms. Ya-li Zhang, in a special ceremony held in SAFEA's office in Beijing.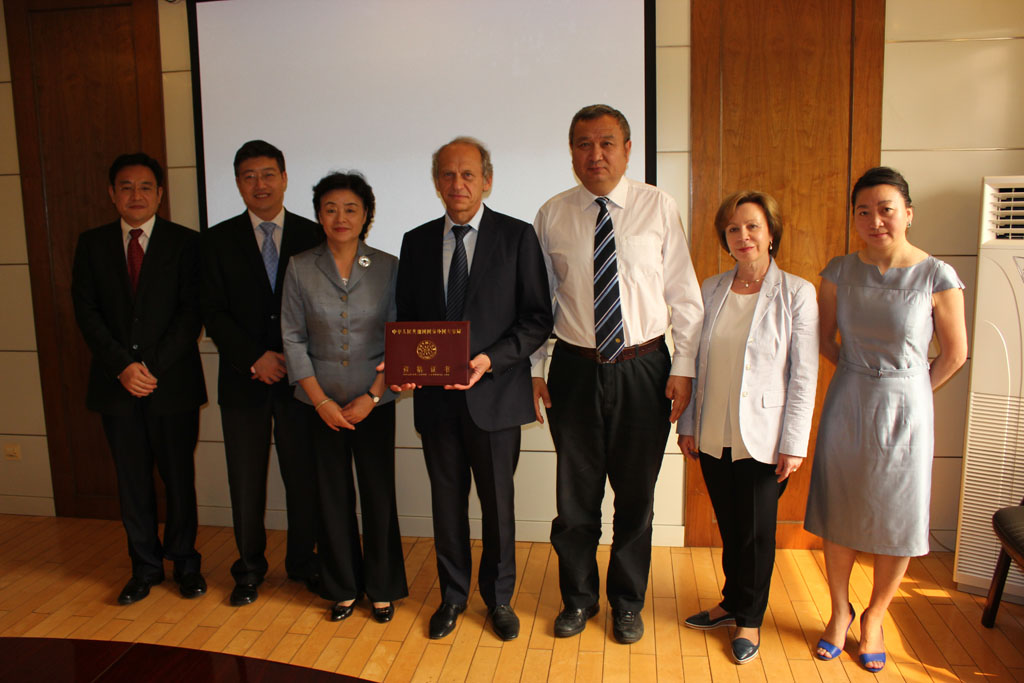 A well-known Chinese athlete and 11-time national champion Ma Changyu is now completing her Master of Sport Administration course at RIOU. Her decision to study in Sochi was directly linked to China's plans to deliver some high-profile sporting events in the near future. 'China is bidding to host the 2022 Olympic Winter Games, and I am sure that the knowledge I've gained at RIOU will be of great benefit to my country. I also want to work with athletes who have finished their careers in sport and help them in their transition to a new life', said Ma Changyu.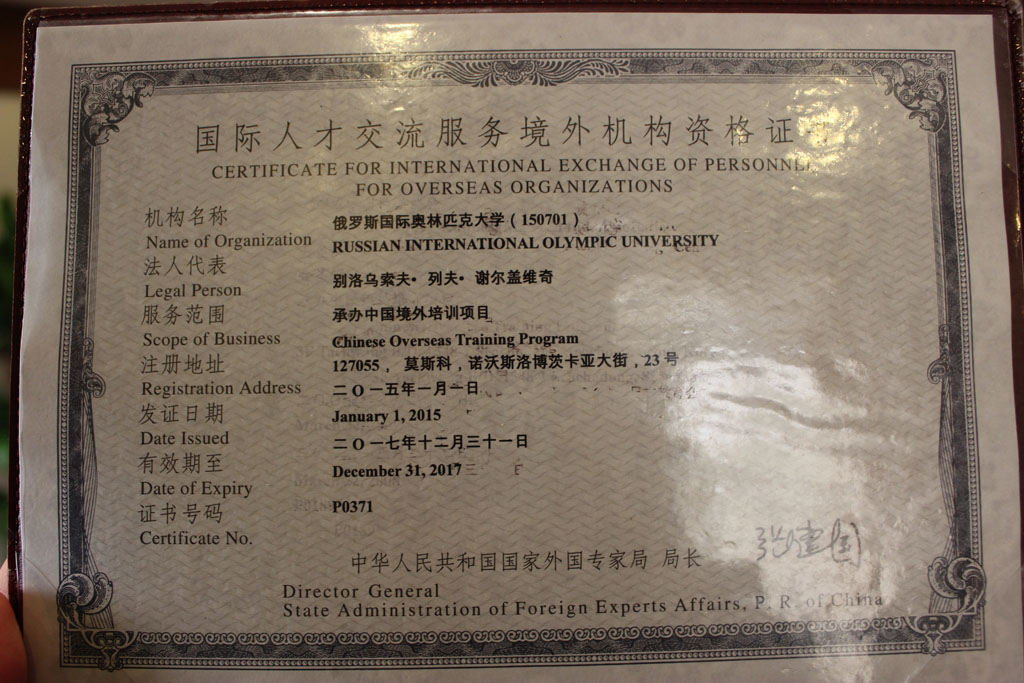 RIOU will offer the Chinese education market a variety of top-quality sports management programs, ranging from short-term courses in running sports venues and competitions to a full-time one-year Master of Sport Administration (MSA) program. Lev Belousov expressed his confidence that the special status provided by SAFEA's certificate will give new momentum to the University's collaboration with China. As part of the visit the RIOU delegation also held several meetings, including with members of the Beijing City Bid Office for Winter Olympic Games, which involved discussion of specific educational projects.
We are looking forward to welcoming Chinese students to Sochi!