Полный текст
While the eyes of the whole world are on the athletes competing at the Rio 2016 Olympic Games, graduates from the Russian International Olympic University's (RIOU) flagship Master of Sport Administration (MSA) course are also fulfilling their Olympic dream through their work on the ground at Rio 2016 as assistants to their NOC and as volunteers.
Recent graduates of the acclaimed MSA course - Obakeng Ngwigwa, Natalie Martins, Lidia Fedorova, Vadim Pavlov, Hossam Gadou andEvgeny Christenko - are all working at an Olympic Games within a short time of leaving RIOU. The graduates are fully immersed in roles such as video and athlete performance analysers, NOC assistants and Games-time volunteers, while also gaining invaluable insights into what it takes to stage the world's biggest sporting event.
RIOU prides itself in providing its internationally diverse mix of students with clearly defined strategic and operational management skills, which assist its students in fitting into any sector within today's competitive global sporting environment. Moreover, RIOU's exclusive programme provides not only strong academic knowledge but a practical component in the form of internship programmes at international championships and world-class sporting venues. This best in class educational experience has now put RIOU graduates in a position to make a positive impact on the Olympic Movement at Rio 2016.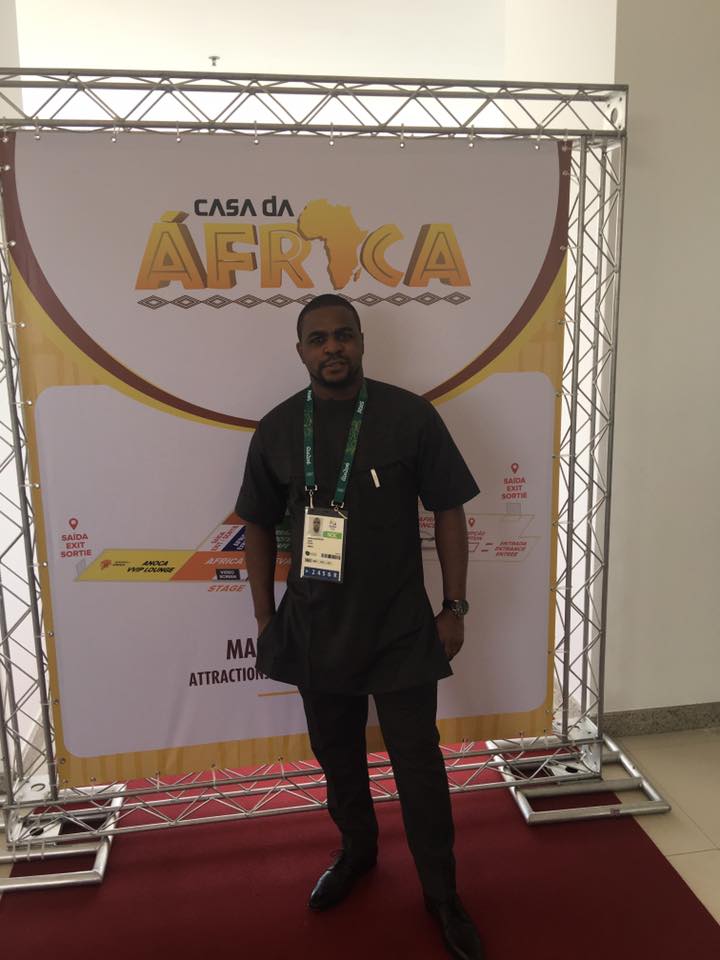 Obakeng Ngwigwa, an inaugural MSA edition student, holds a position of the Technical Director of the Association of National Olympic Committees of Africa (ANOCA) and represents his organisation at the Rio Olympics.
"My role at Rio 2016 as Technical Director is to monitor the performance of all African athletes who are taking part in the Games, including the refugee athletes. I also compare our performance to that of previous years to see if we are making any progress and how we can enhance it".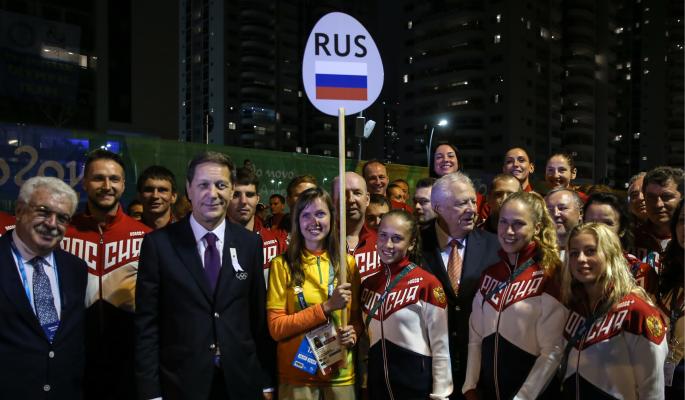 Lidia Fedorova, a second edition student who graduated in 2015, is working as an NOC assistant for the Russian Olympic Committee (ROC). She believes it is a unique opportunity to see how a National Olympic Committee and its delegation operate during an Olympic Games while the insights into the planning and operations phases, as well as problem solving, are extremely valuable for her as a sports manager.
"The first days of work here were the busiest, as before the arrival of the Russian athletes I was responsible for checking out the apartments of the Olympic Village assigned to our delegation. During Games time my main task is to provide all-round support to the ROC staff, coaches, athletes and officials, which means acting as a liaison between the delegation and the Rio 2016 Organising Committee. There are no typical days and no routine at the Olympics – my tasks vary greatly from day to day," Lidia said.
"Being in the heart of the Olympics is a fantastic experience! The Olympic spirit is overwhelming here and I really admire the strength and determination of every single athlete; I can see how committed they are to what they do and I am happy to be a part of these truly amazing Games."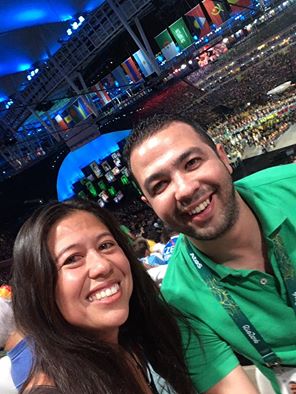 Hossam Gadou, another graduate from the second edition of the MSA course, is working as an NOC assistant for the Egyptian Olympic Committee. In this role, Hossam acts as a coordinator between the Local Organising Committee and the sports delegation, including coaches and athletes, and also assists the chef de mission in daily operations.
"It's been my dream to be a part of the Olympic Games and now it is happening," Hossam said.
MSA graduate Vadim Pavlov, also from the 2014-2015 intake, is working as a volunteer at the Olympic Games. He said: "At the Rio 2016 Games, my volunteer role is as an interpreter for English-Russian languages. When journalists need to do an interview with an athlete, official or any member of a delegation, I assist in the communication. The city of Rio is awesome - and very welcoming! Although few people speak English, they are so friendly and ready to help that it makes it very easy to do things like getting to the right place."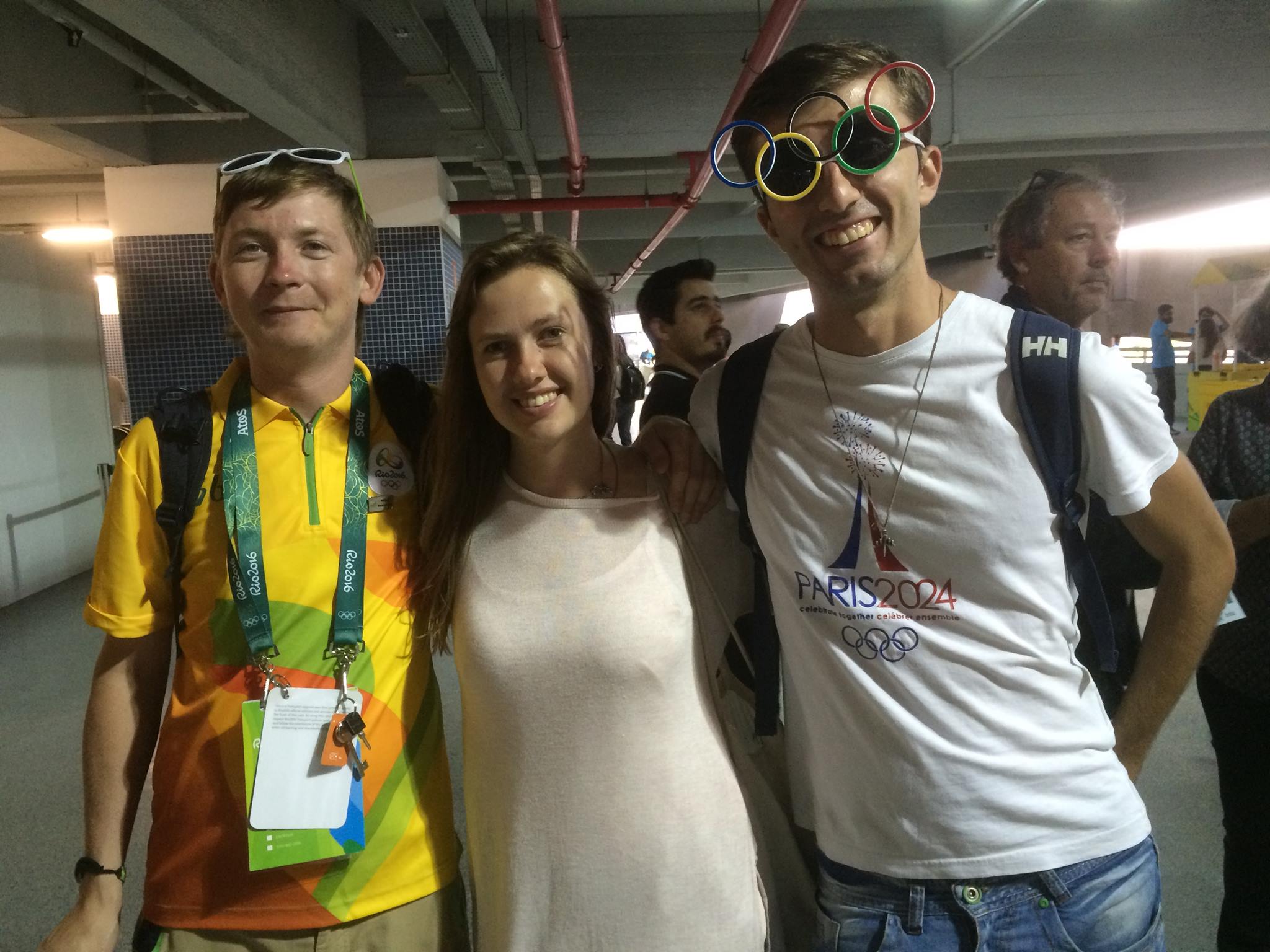 For its students, RIOU's MSA course offers an unrivalled experience, involving a one-year engagement in Olympic culture and best-practice, in a former Olympic Games host city, with access to highly qualified professors from all over the world. In return, graduates are keeping the RIOU team spirit alive at Rio 2016 and, thanks to them, a RIOU information stand has been set up in Russia House to help spread the word about the University.