Полный текст
The Russian International Olympic University (RIOU) has successfully brought together the sports law world in hosting its first ever international conference titled "Mega Events in Sport: Legal Environment". The event, which took place on 17-18 November, was held alongside the 22nd Congress of the International Association of Sports Law (IASL).
Both events were hosted at RIOU's state-of-the-art campus, a living legacy of the 2014 Olympic Winter Games held in the city.
Delegates at the conference exchanged ideas and experience in legal and legislative work around the key topics in world sport today including the fight on drugs in sport, the safety and security of sports competitions, intellectual property in sport and issues around entry to competitions from a legal perspective.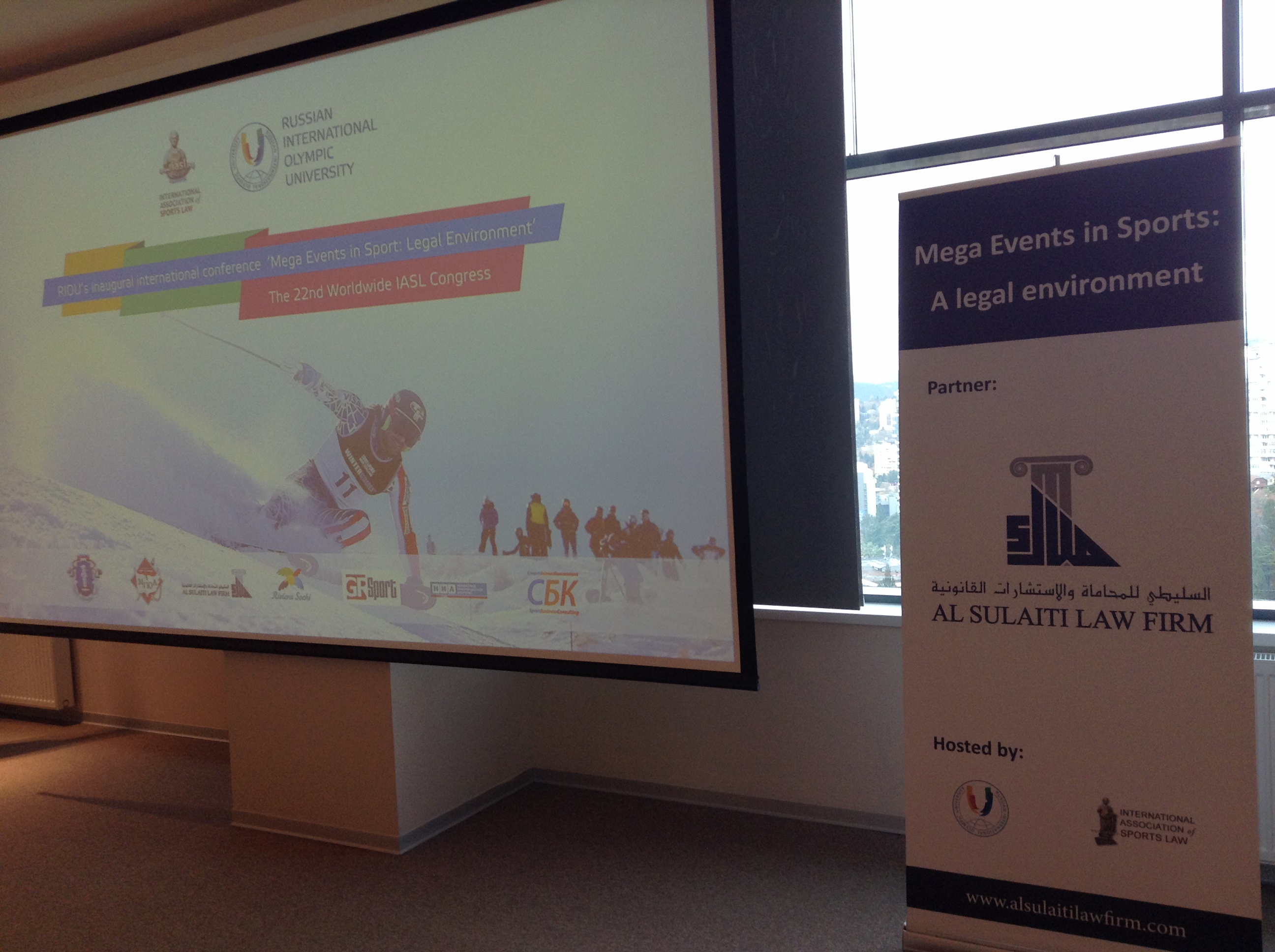 Alexander Zhukov, President of the Russian Olympic Committee and Chairman of the RIOU Supervisory council, said:
"The conference agenda fostered in-depth discussions about the most relevant topics in sport, such as the cooperation of countries and international sports organisations in the fight against corruption, the resolution of doping disputes via CAS, the legal status of national anti-doping organisations, and the protection of human rights and the principles of fair play.
"On many previous occasions I have said that sport is an area of activity where progress is impossible to achieve without close cooperation and exchange of knowledge and experience between stakeholders, and this includes the legal community. I hope that the activities at the conference and the International Association of Sports Law Congress will give a new impetus to further fruitful cooperation in this area."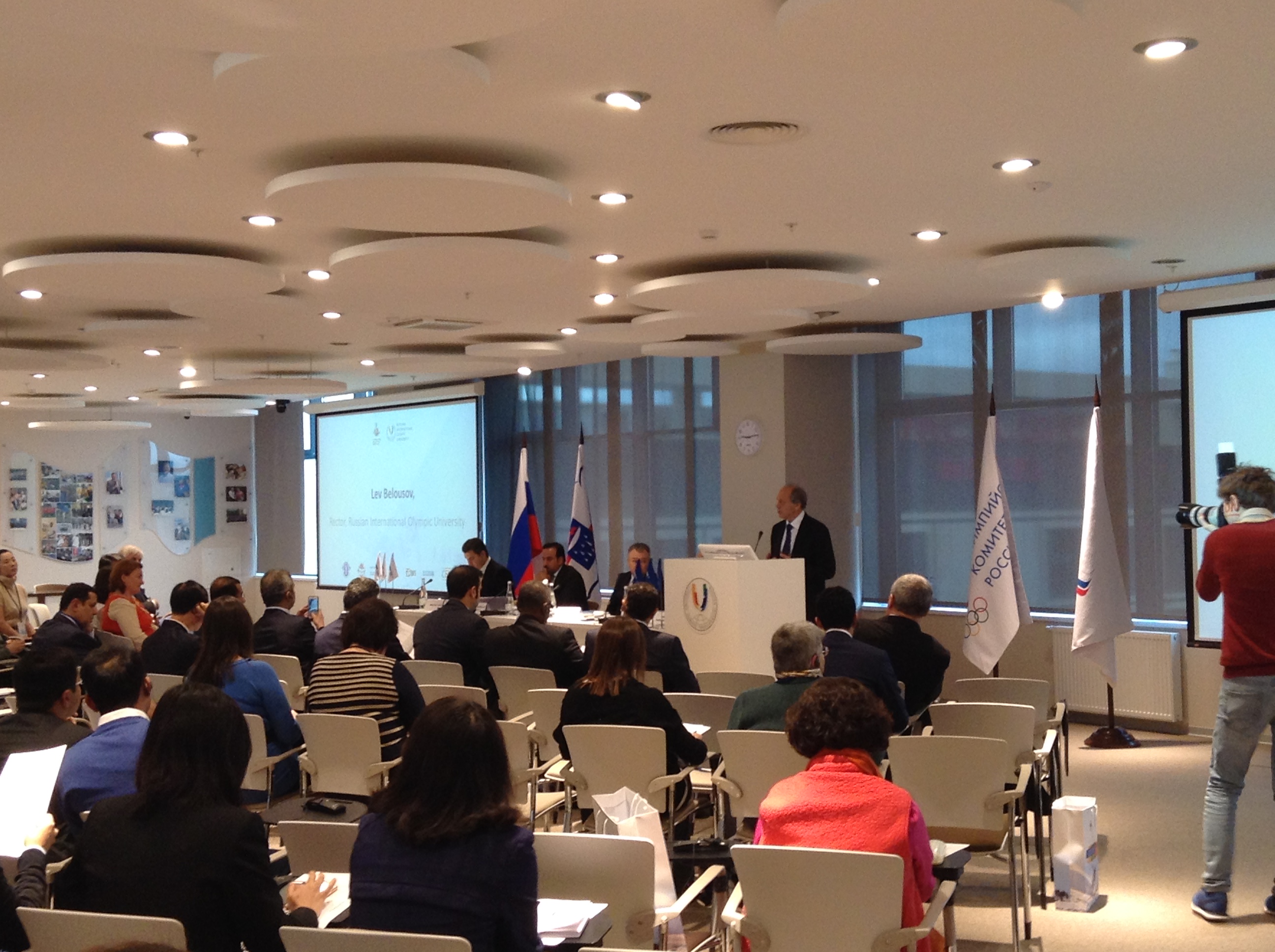 Speakers at the conference included Janez Kocijančič, acting President of the European Olympic Committees; Viktor Blazheev, Chairman of the Association of Lawyers of Russia; Dimitrios Panagiotopoulos, President of the IASL; and Falah Al-Dosari, Senior Manager at INTERPOL working on Project Stadia – Securing Major Sporting Events, Operational Support and Analysis Directorate.
Meanwhile, sports law committee chiefs from NOCs in Belarus, Kazakhstan, Iran and China were amongst the delegates.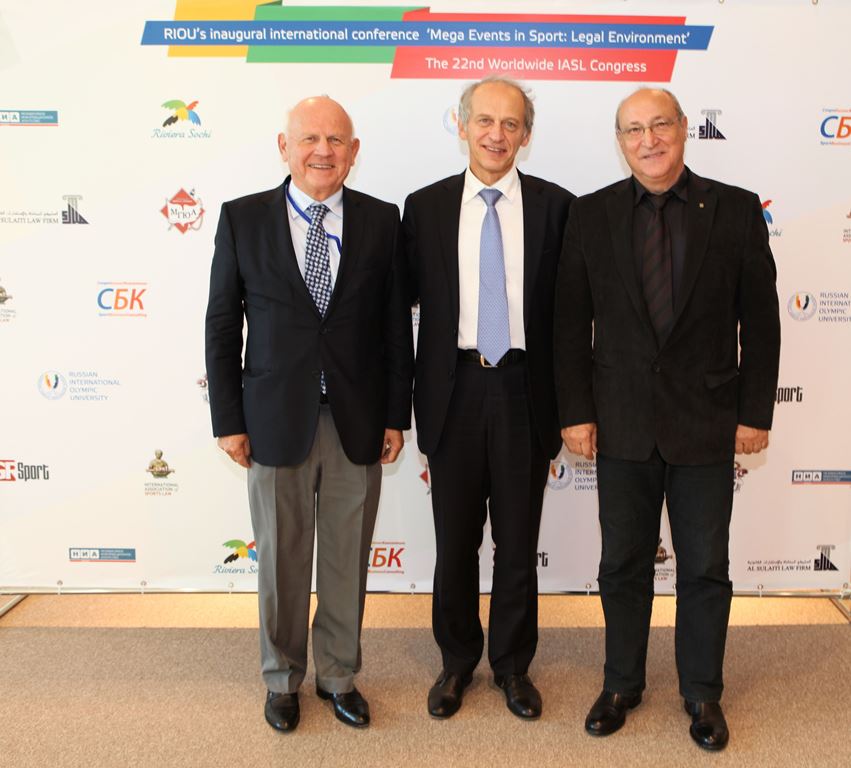 EOC acting President Janez Kocijančič, RIOU Rector Professor Lev Belousov and IASL President Dimitrios Panagiotopoulos
After the event, RIOU Rector Lev Belousov pledged RIOU's support to the continued collaboration with IASL, saying:
"RIOU's first ever international conference has been a great success. I am extremely thankful to our expert panel of speakers who were willing to share their extensive knowledge with delegates, participants and RIOU students. And of course to our partners and to all guests for attending.
"Holding such a prestigious event at RIOU is another example of how Sochi's post-Olympic Winter Games life is thriving."