Полный текст
RIOU has recently hosted a delegation from Inner Mongolia Autonomous Region of the People's Republic of China headed by the Deputy Chairman of the region's government.
The main purpose of the visit was to promote interregional cooperation in the areas of education and culture, as well as exploring the new opportunities for training specialists involved in staging major sporting events, the Beijing 2022 Olympic Games in particular.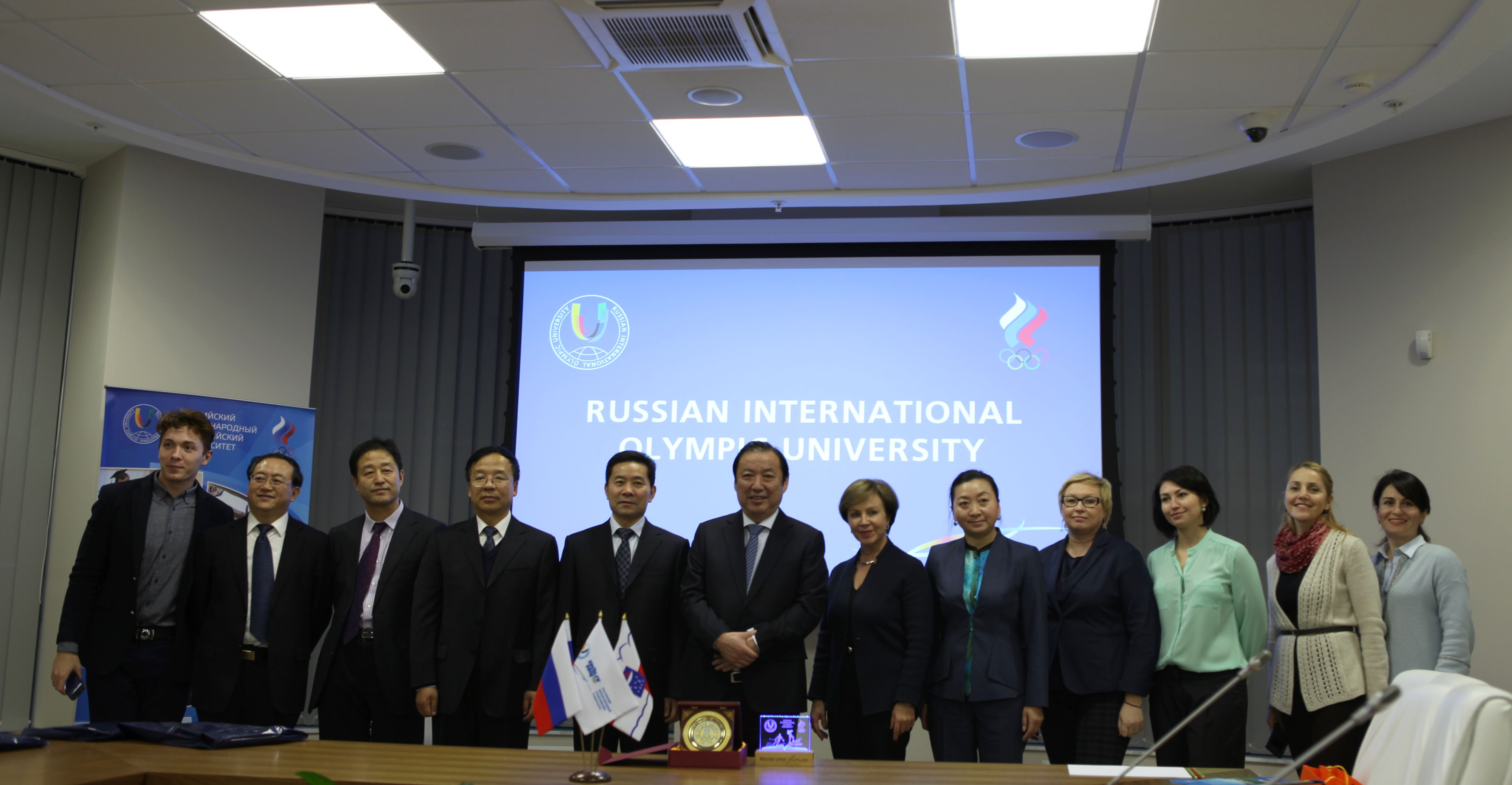 As part of the visit, the representatives of the Inner Mongolian Government, PRC, rectors of some major universities and leaders of the Russian-Chinese Foundation for Culture and Education Development had a tour of RIOU, which introduced them to the wide range of educational programmes offered by the university. The Chinese guests commended the professional achievements of RIOU's graduates, who are already making a contribution to the development of China's sports industry, as well RIOU's cooperation with Chinese universities. While discussing the future prospects for joint work, the participants paid special attention to tailored training programmes to develop football infrastructure and produce managers of football clubs, stadia, federations and schools. The two sides agreed that the next step in strengthening cooperation will be the organisation of reciprocal visits and student exchange programmes, and implementation of new educational projects.