Полный текст
Cesare Maria Ragaglini, Ambassador of the Italian Republic to the Russian Federation, has recently visited the Russian International Olympic University as part of an Italian delegation to the Russian Investment Forum in Sochi. The delegation also included First Counsellor for Economic Affairs at the Italian Embassy in Moscow Niccolo Fontana and Consul for Southern Russia and North Caucasus Pierpaolo Lodigiani.
During the visit, the delegation met RIOU Vice-Rector Irina Badayan as well as having a tour of RIOU's academic facilities and state-of-the-art Information and Resource Centre. The Ambassador talked to the students on the international MSA programme and signed the distinguished visitors book.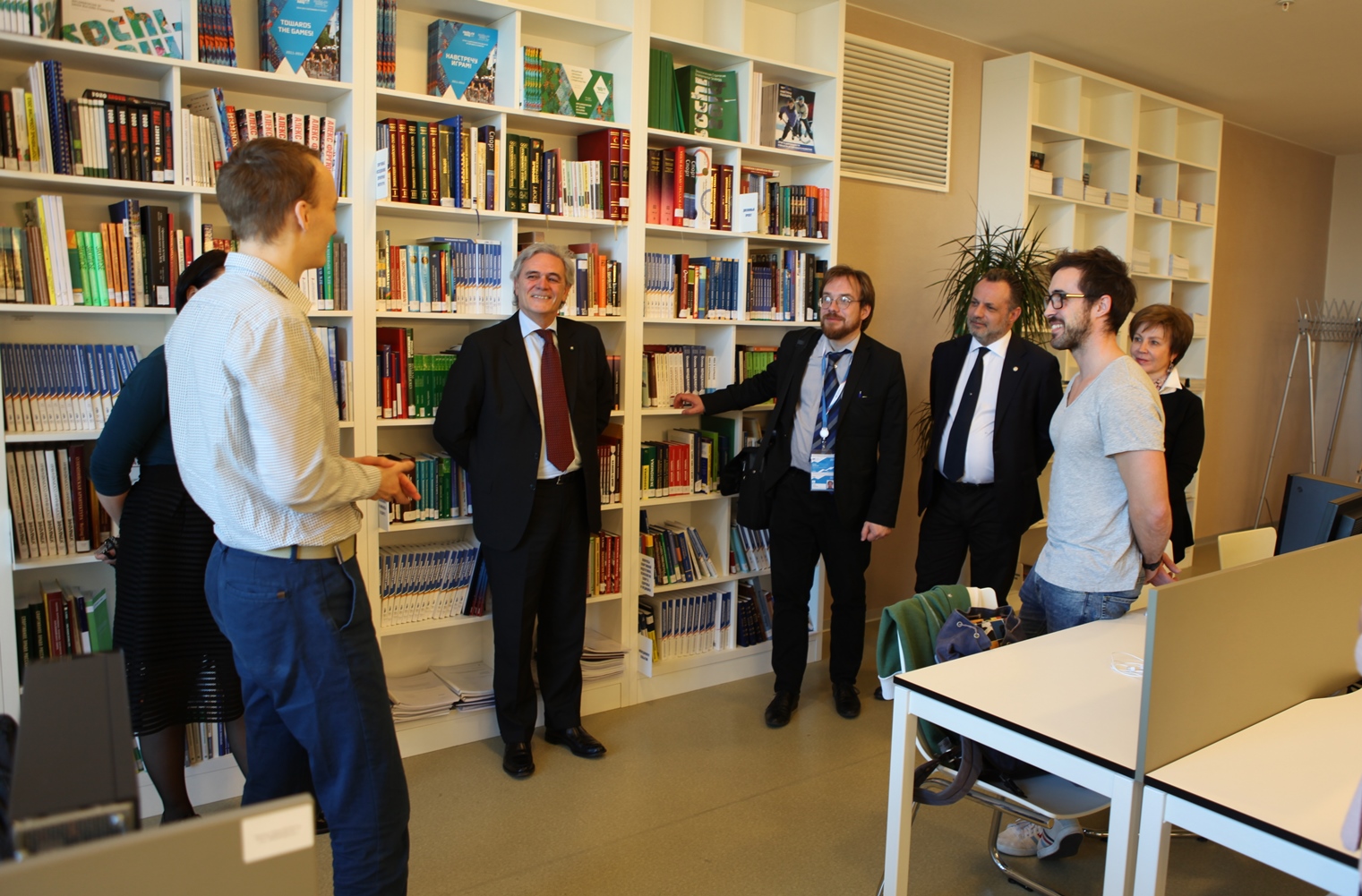 Cesare Ragaglini, who has visited Sochi on other occasions, noted that the city is turning into a world class tourist resort. "The Russian International Olympic University can be rightly regarded as the centre of the Sochi Olympic legacy", he said.