Полный текст
The International Tennis Federation (ITF) and the Russian International Olympic University (RIOU) today signed a Memorandum of Cooperation (MoC) at SportAccord Convention 2017 in Aarhus, with the joint aim of promoting the importance of education in the tennis family, the Olympic Movement and the wider sports industry.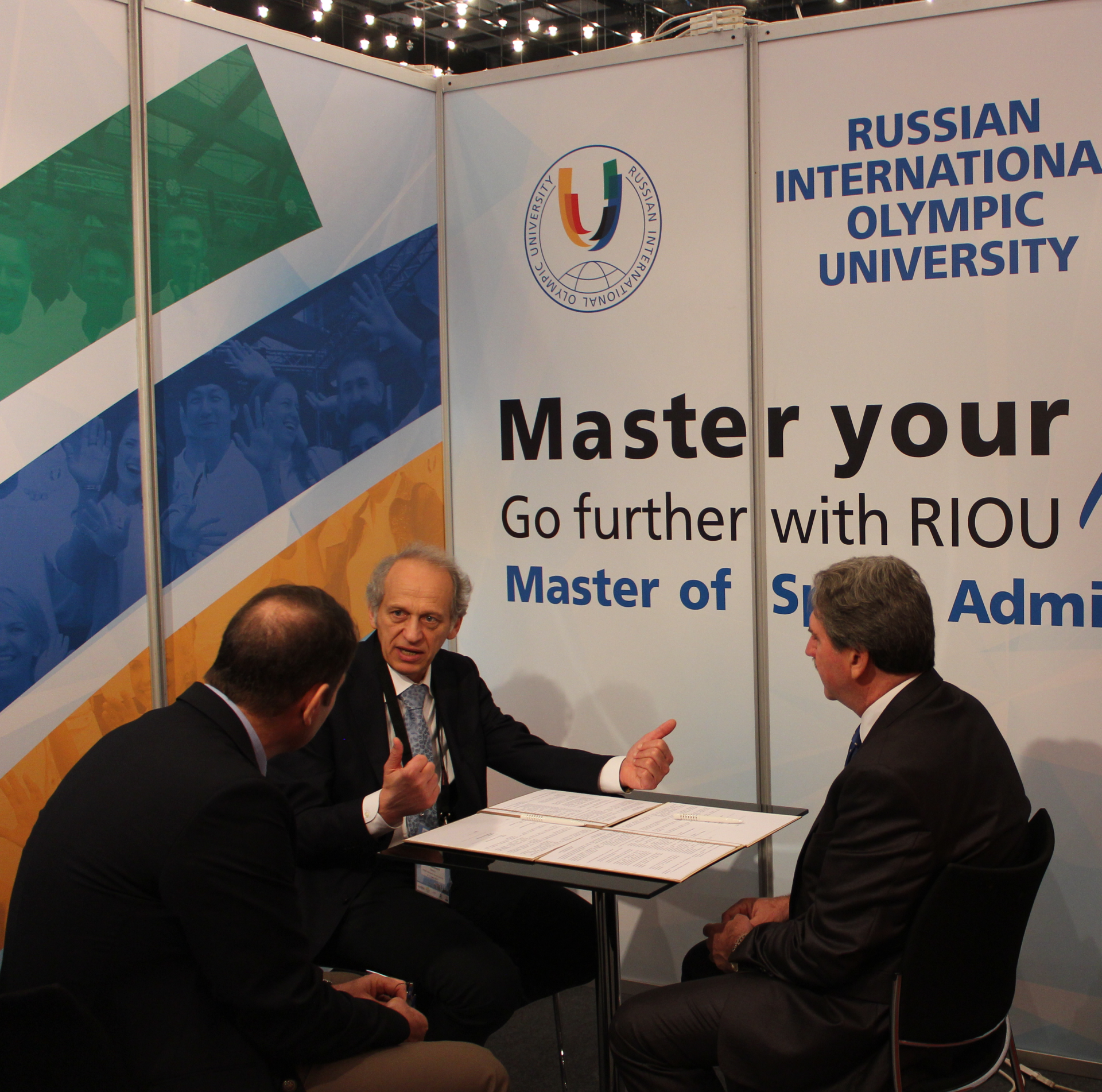 ITF President David Haggerty and RIOU's Rector Professor Lev Belousov took part in the historic signing ceremony as the ITF becomes the first summer Olympic international federation to sign a MoC with RIOU.
Under the terms of the agreement, 10 articles of cooperation have been established, underpinned by three objectives, which are to:
develop bilateral cooperation;
support science and education in the Olympic Movement and sports world; and
exchange knowledge in order to contribute effectively to the successful training of highly qualified staff for the sports industry.
To achieve this, the MoC underlines two major focus areas: the selection of an ITF candidate for a scholarship to RIOU, offered by the Vladimir Potanin Foundation for the academic year 2017-18, and internship opportunities provided by the ITF for RIOU students.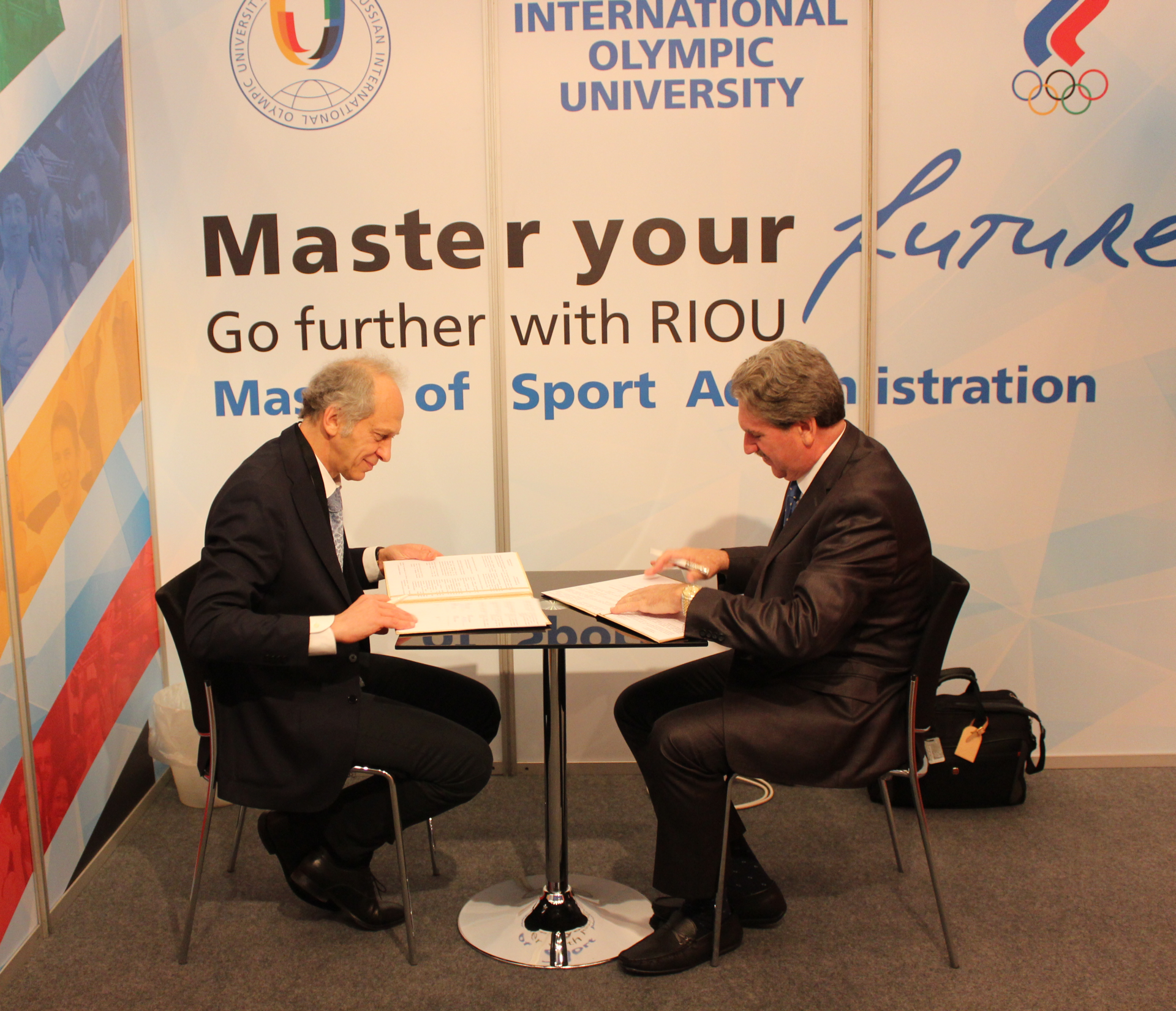 These two objectives fall perfectly into RIOU's Master of Sport Administration (MSA) programme structure. The MSA course focuses on providing quality taught lessons, delivered by world acclaimed professors and administrators, along with exposing students to practice-oriented training. Students will learn how to effectively manage sports venues, clubs, financial and information flows in sport, and how to build appropriate marketing strategies. The ITF internships will provide students with the opportunity to apply their theoretical knowledge of sports management from the classroom to a real-life working environment at a sports event.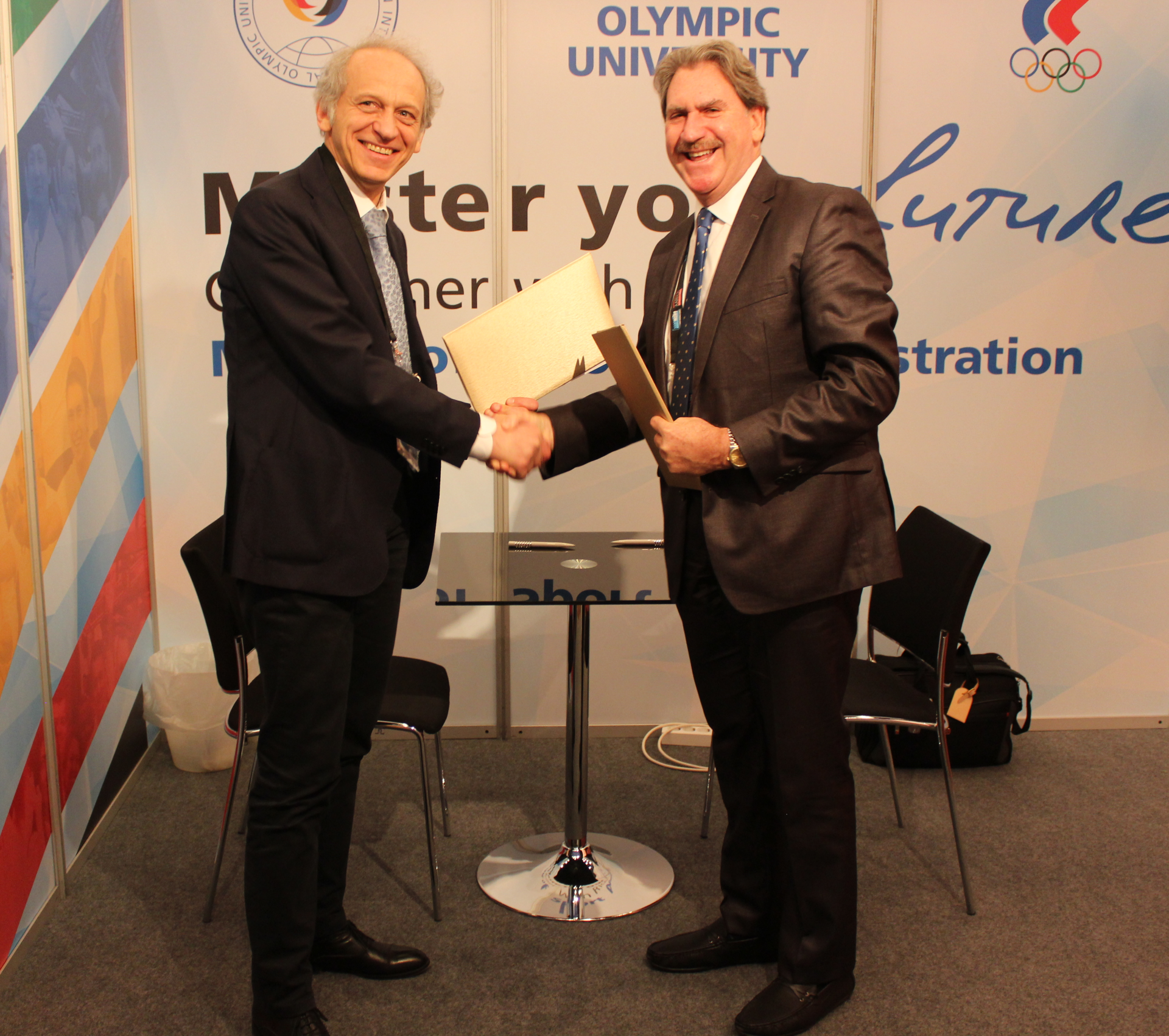 ITF President David Haggerty said:
"The ITF is delighted to become the first summer Olympic international federation to partner with the Russian International Olympic University. RIOU's position within the Olympic Movement is unique and the ITF is keen to be a part of the important work that they do for the sports industry every day. RIOU's MSA course is a first-class educational programme and the ITF is keen to identify candidates to participate in future intakes. We also have no doubt that we will benefit from welcoming bright and passionate students to the ITF on internships. We share common Olympic values, which are a crucial component of RIOU's MSA course, and spreading these values worldwide is something that the ITF wholeheartedly supports."
RIOU Rector Professor Lev Belousov said:
"Today is a special day for us at SportAccord Convention 2017 as RIOU signs its first Memorandum of Cooperation with the ITF, thereby increasing the scope of opportunities for our MSA students. We truly believe this agreement will provide wonderful opportunities for exchange experiences. There is no doubt that expertise between both our organisations will indeed be beneficial to students on RIOU's flagship MSA course."