Полный текст
On April 24 the Russian International Olympic University (RIOU) kicked off a bespoke programme titled 'Major Sports Event Management', which is specifically designed to train staff for the Winter World University Games to be held in Krasnoyarsk in 2019. The programme, consisting of 5 modules, is scheduled to run for 7 months.
The first group of participants comprises 30 Universiade organisers who will be developing their skills in areas such as strategic planning, operational management, team-building, and crisis management. Key areas to be studied include the basics of management, economics and finances in the sports industry, organisation of fitness and sporting events, and infrastructure development. Apart from traditional lectures and seminars, the programme curriculum provides on-site training at sports venues, as well as elements of distance and independent learning.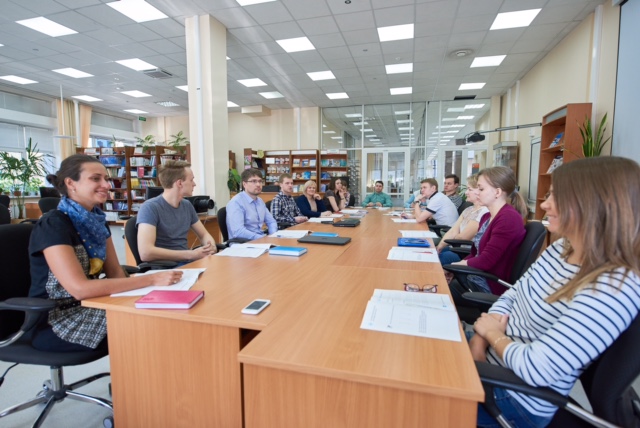 Head of the Krasnoyarsk Universiade Executive Directorate Maxim Urazov noted that the implementation of such a large-scale educational project was made possible by the Cooperation Agreement signed between RIOU and the 2019 WU Executive Directorate last year.
He said: 'We are delighted to have such a productive collaboration with a university that delivered over a dozen training programmes for the Sochi 2014 staff and currently serves as the chief custodian of the Sochi Olympic legacy. We hope to benefit from this rich experience by rethinking and applying it effectively in Krasnoyarsk'.
The training programme is financed by the Norilsk Nickel company, the General Partner of the 2019 Winter University Games. It is believed that the programme will add to the intangible legacy that the Universiade will create.
'Support for sporting projects is part of our social policy. Sport is a highly popular activity, and we try to provide people with quality opportunities to do sports. But the 2019 Winter Universiade is something more than that. It opens up opportunities to boost economic growth in Krasnoyarsk and promote the region's image. Young athletes who compete in the University Games today will soon be shaping the future of Russian elite sport. We hope that, through this training programme, the staff and volunteers of the University Games will get access to unique expertise which will allow them deliver a superb event', said Norilsk Nickel's Vice President Elena Bezdenezhnykh.
The programme will be taught by acclaimed Russian experts, including those who held key positions in the Sochi 2014 Organising Committee: executive vice-president Dmitry Godunov, vice-president for staff management Marina Pochinok, head of the Organisational Development Department Andrei Selskiy, and executive vice-president for marketing Igor Stolyarov.
RIOU Rector Professor Lev Belousov said: 'The staging of major sporting events, such as the University Games, requires managers to possess a full range of world-class competencies. Our training is based on state-of-the-art sports management knowledge and techniques, so we are prepared to equip the Universiade staff with all the skills they need. This is where the expertise gained by the organisers of the Sochi Games can add huge value and be used in a most productive way'.