Полный текст
Russian International Olympic University (RIOU) students on the Master of Sport Administration (MSA) course are getting hands-on experience through placements at the 19th World Festival of Youth and Students in Sochi.
The Festival, which runs from 14 to 22 October, will bring together over 20,000 young leaders from more than 150 countries, with key events being held in the Sochi Olympic Park. The Festival aims to unite the international youth community, strengthen international ties, and enhance international and intercultural cooperation. One of the main goals is for the participants to try to produce a joint vision of the future and offer solutions to the most pressing challenges that young people around the world are facing today.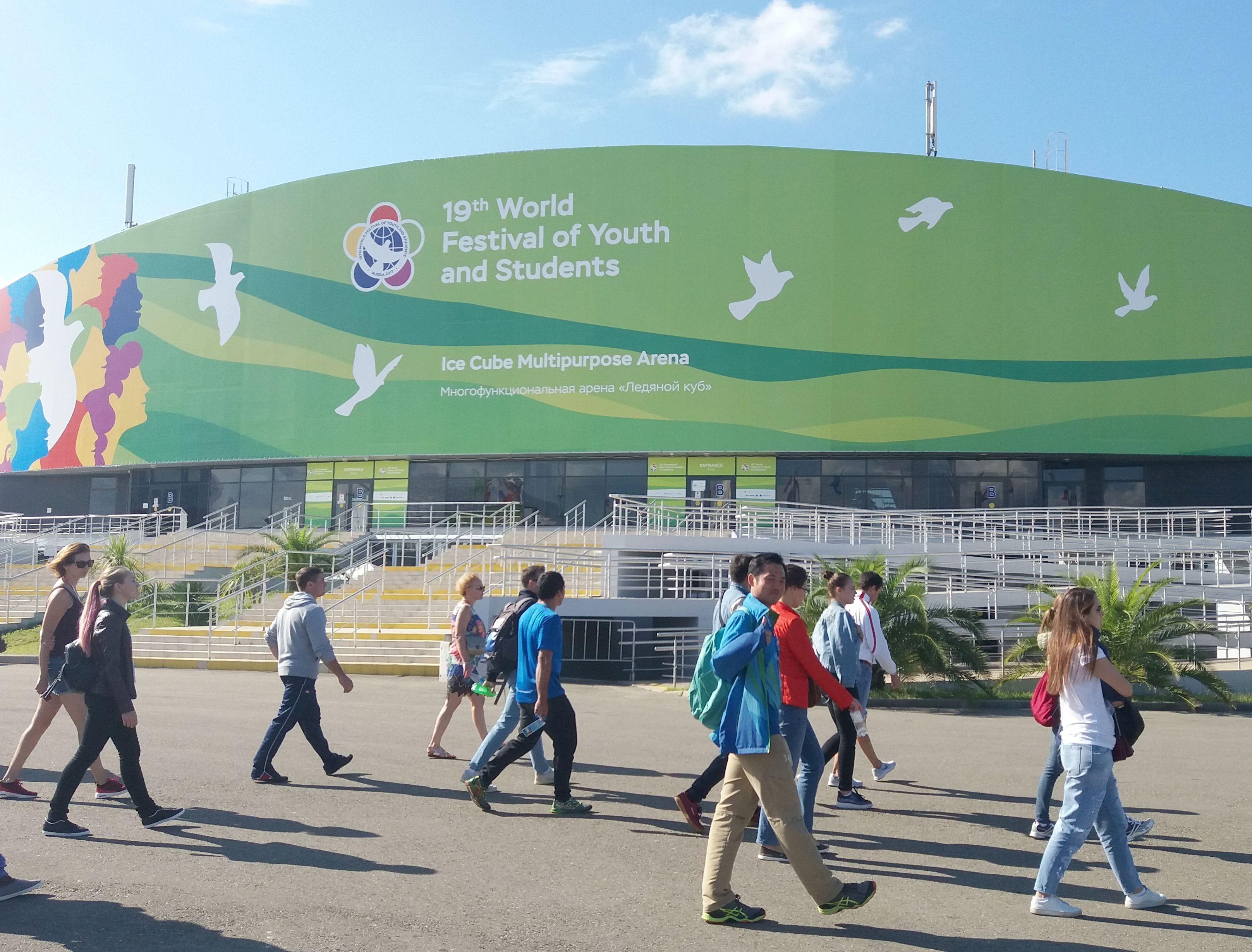 The programme includes panel discussions and lectures addressing topical issues of youth policy and international relations, as well as cultural and creative events, and sports competitions in ECOrace, football, hockey and basketball. The RIOU students are assisting with the delivery of the sports component of the programme.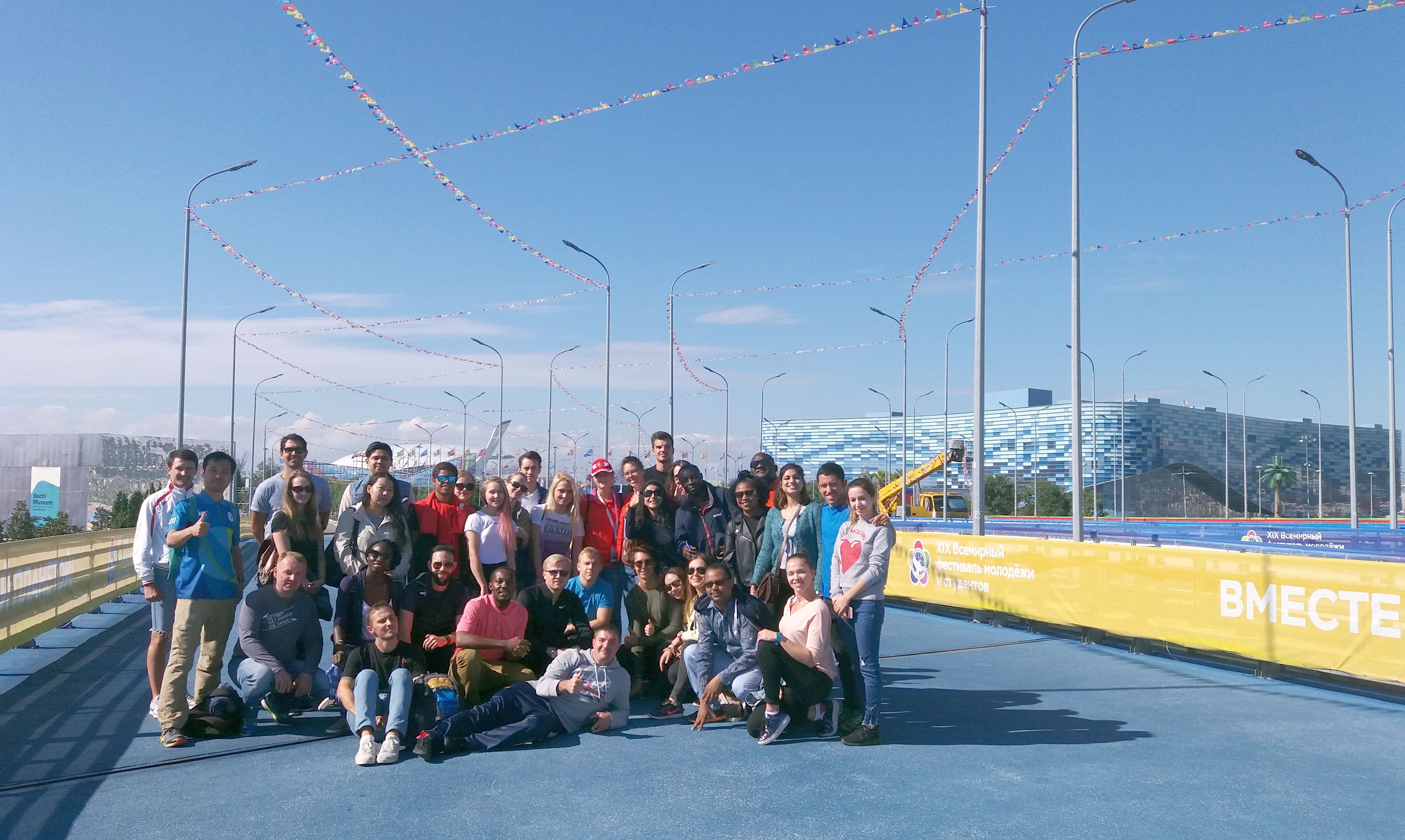 RIOU Rector Professor Lev Belousov said: "We place a special emphasis on practical management training and provide students with a variety of internship opportunities at sports venues and events, including the 2017 Winter Military World Games, the Organising Committee for the Special Olympics World Winter Games Austria 2017 and the Formula 1 Russian Grand Prix, and events taking place at the Sochi 2014 Olympic venues.
"Involvement in the wide range of functions at the World Festival of Youth and Students here in Sochi will allow the students to gain valuable insights into the operations behind such a large-scale event. They will be keeping reflective diaries to record their experiences and observations from the placements, and these will be consolidated into a joint final report."
This year's MSA cohort includes students from 16 countries (Belarus, China, Colombia, Ethiopia, Finland, Ghana, India, Kazakhstan, Kenya, Mexico, Paraguay, Russia, Spain, Surinam, Trinidad and Tobago, and Uganda).