Полный текст
The Russian International Olympic University organized the 2nd roundtable "Success after Success", dedicated to the issues of career management in the sports industry. The event was held in partnership with the Detech* consulting company and with the support of the Russian Olympic Committee and the Russian Anti-Doping Agency - RUSADA.
The discussion was focused on the prospects for the implementation of the project to create an "atlas of professions" in the sports industry and the "Career Management Center" for athletes, as well as mechanisms for creating competence centers in different regions of our country.
The Russian Anti-Doping Agency "RUSADA" offered sportsmen who completed their careers to participate in educational programs and projects of the agency, so that they can address the younger generation and share their experience of how to make the right choice in sports and build a career without doping. "
In April 2018 the first event of this series was organized, and the participants discussed what it takes to employ athletes leaving the big sports; which instruments of successful socialization and career development for this category of applicants should be created and applied in practice. According to a study conducted within the framework of the event, it was found that employers are more willing to hire athletes for vacancies in sports management than candidates with experience in administrative or managerial activities. 72% of respondents agreed that it is necessary to develop a special program to support athletes in career counseling and adaptation to new career prospects.
RIOU actively develops this topic and invites sportsmen and managers interested in cooperation to participate in the project.
List of Speakers:
Vitaly Makarov - vice-president of the Judo Federation and senior coach of the Russian National Judo Team
Lyubov Bruletova - senior coach of the women's judo team
Andrey Markov - Head of the Department for the preparation of facilities and organization of events of the "Russia-2018" Organizing Committee in the city-organizer of Sochi
Alexander Grushin - Deputy head of the Main Directorate for ensuring participation in the Olympic sports events
Elizaveta Kozhevnikova - Sports commentator, two-time winner of the Olympic Games in freestyle
Valeria Konova - anti-doping agency RUSADA
Participants:
Russian athletes, honored coaches, representatives of sports federations and clubs from 24 regions of Russia, Kazakhstan and Belarus, who are trained in the Olympic educational program implemented by the RIOU in conjunction with the Russian Olympic Committee.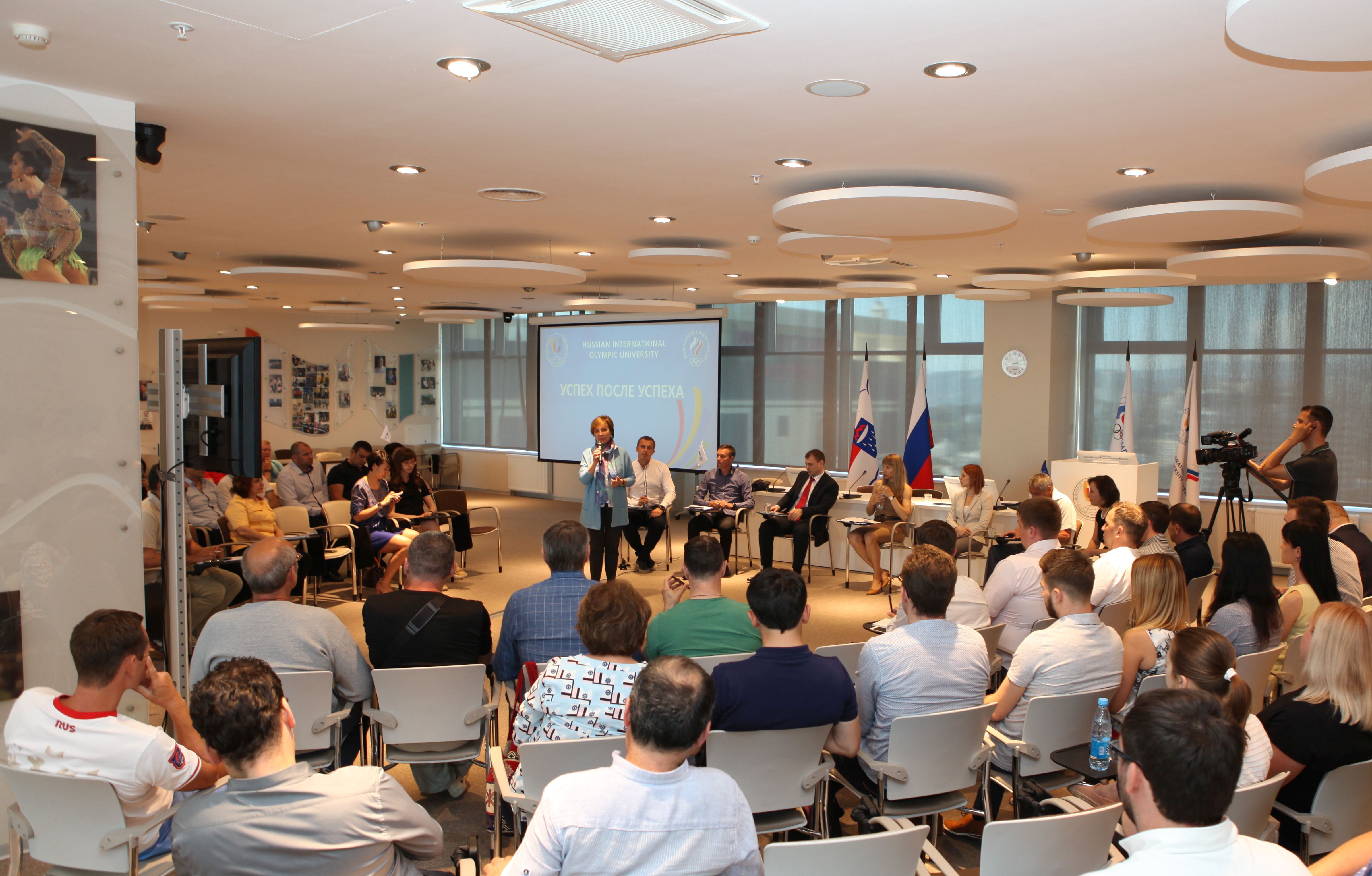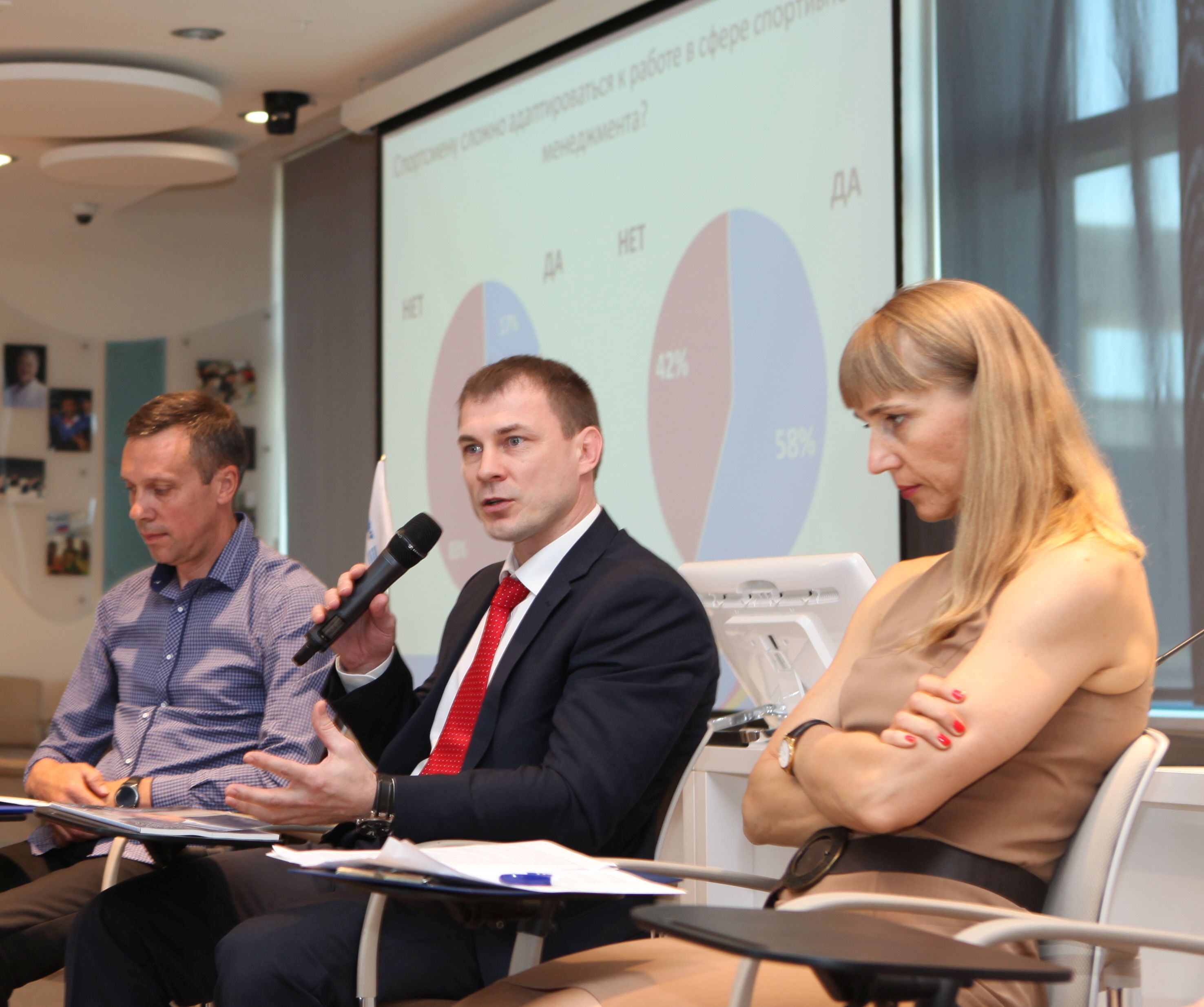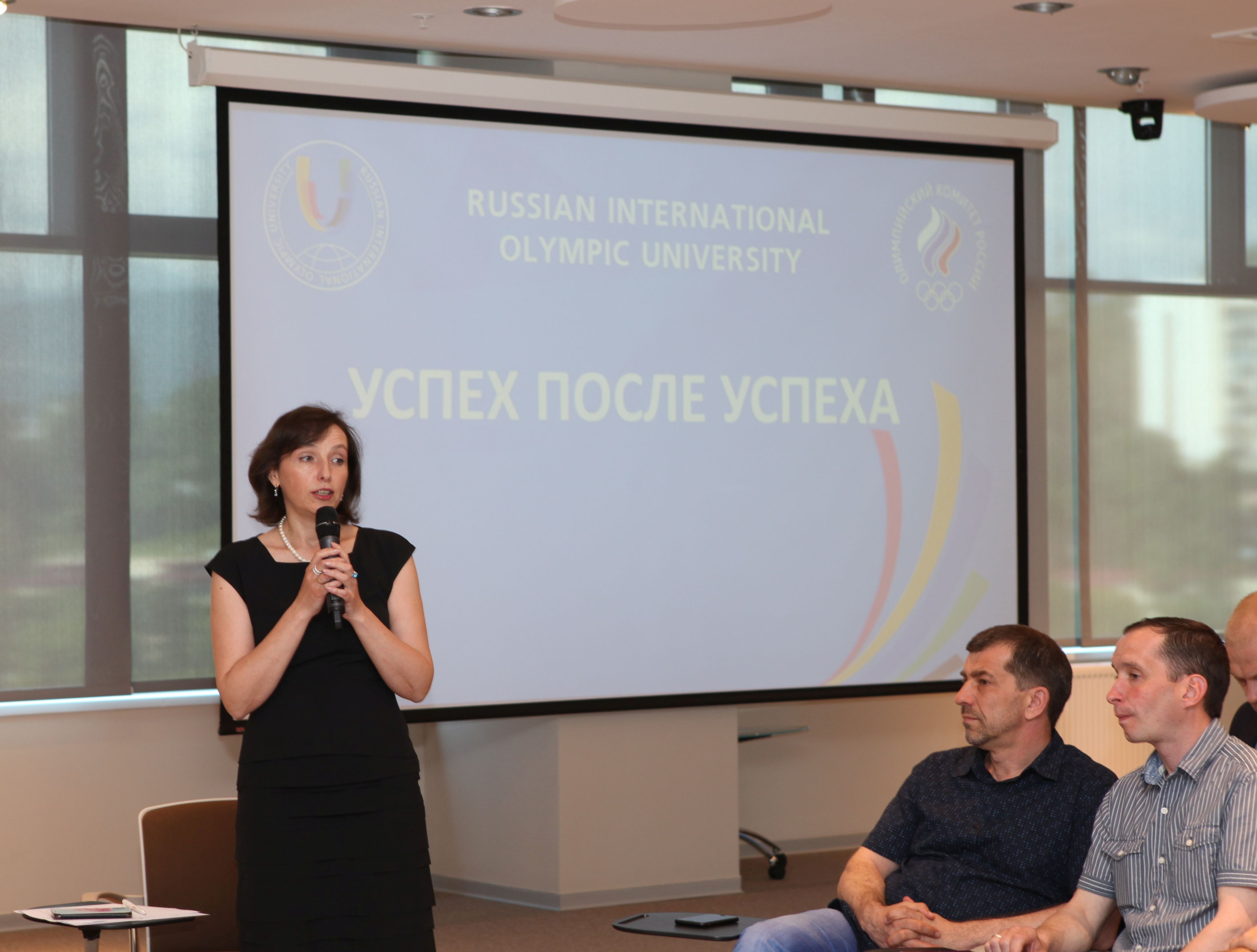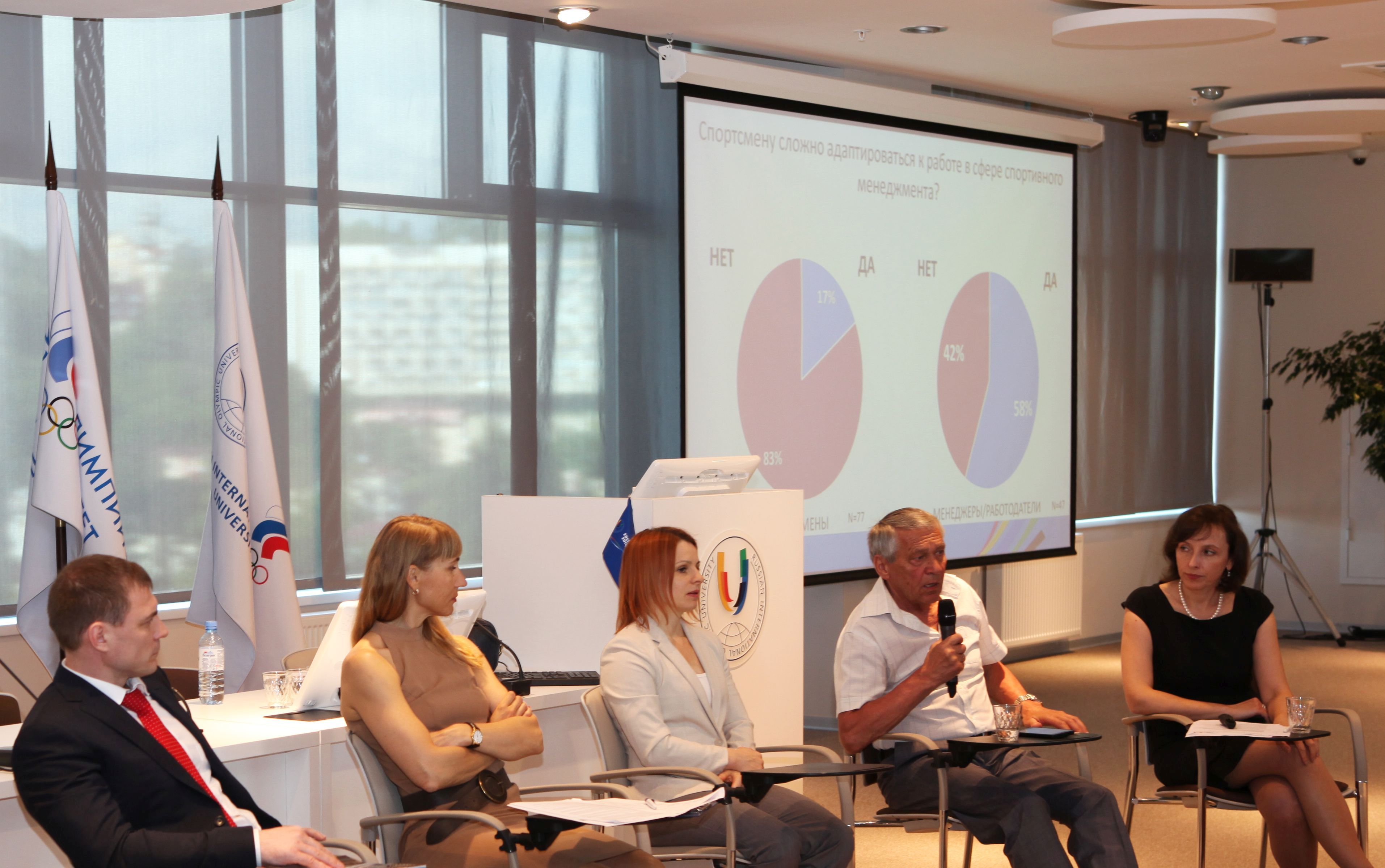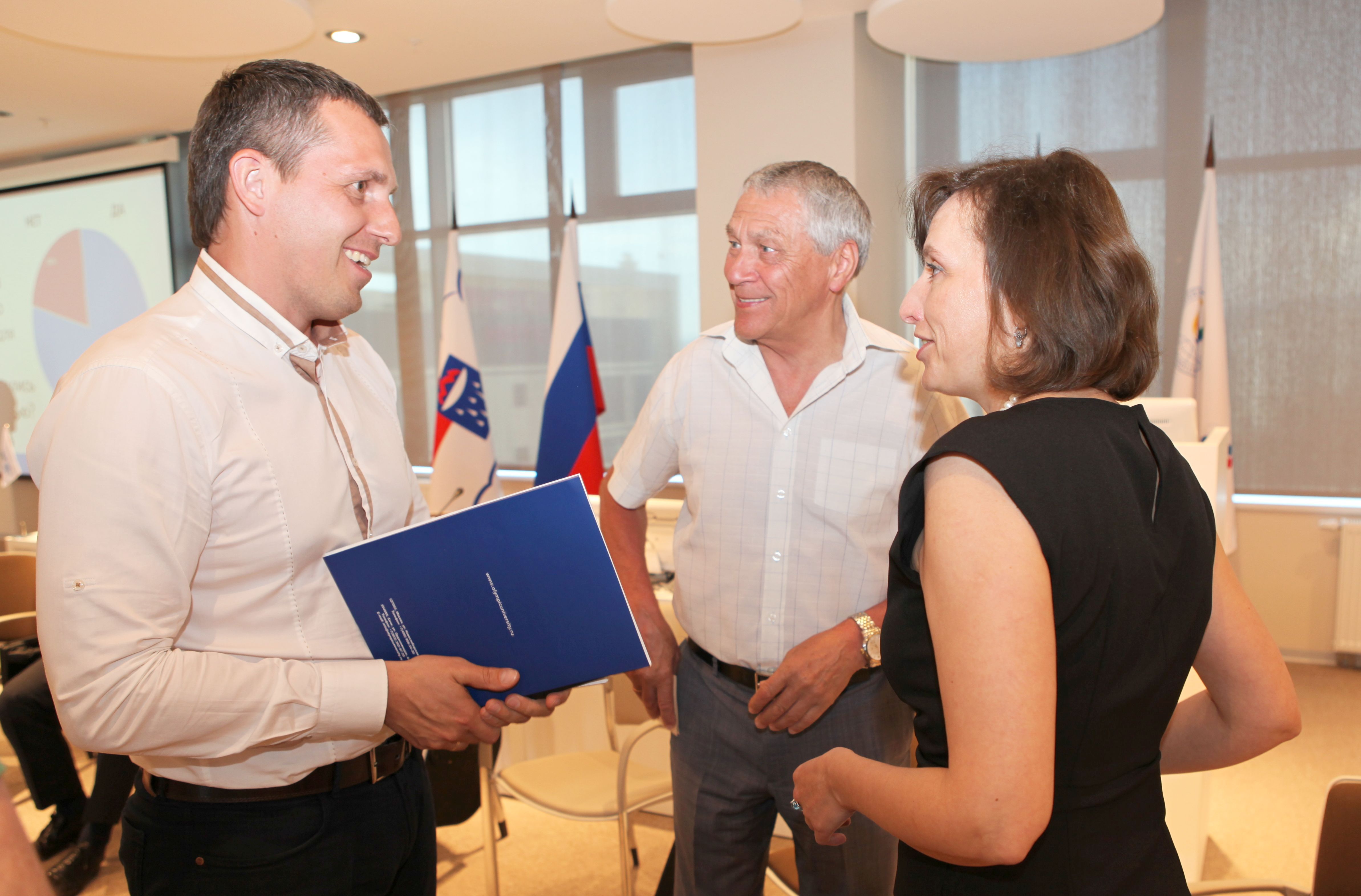 *Since 2004 Detech is engaged in assesing the potential and forecasting the efficacy of people and teams in solving certain operating tasks. With the support of Detech were selected all employees and volunteers of the Sochi 2014 Olympic and Paralympic Organizing Committee.