Полный текст
On June 22 RIOU campus saw the festive graduation ceremony as the MSA 2018 Class received their diplomas after successful thesis defenses. Professors, staff and the honored guests came together to address the new batch of graduates from 15 countries of the world and wish them luck in their future careers. This day was a culmination for 48 students who spent the academic year at RIOU, mastering theirs skills, gaining new knowledge, doing internships in Russia, including the 2018 FIFA and Formula 1 venues in Sochi, and abroad.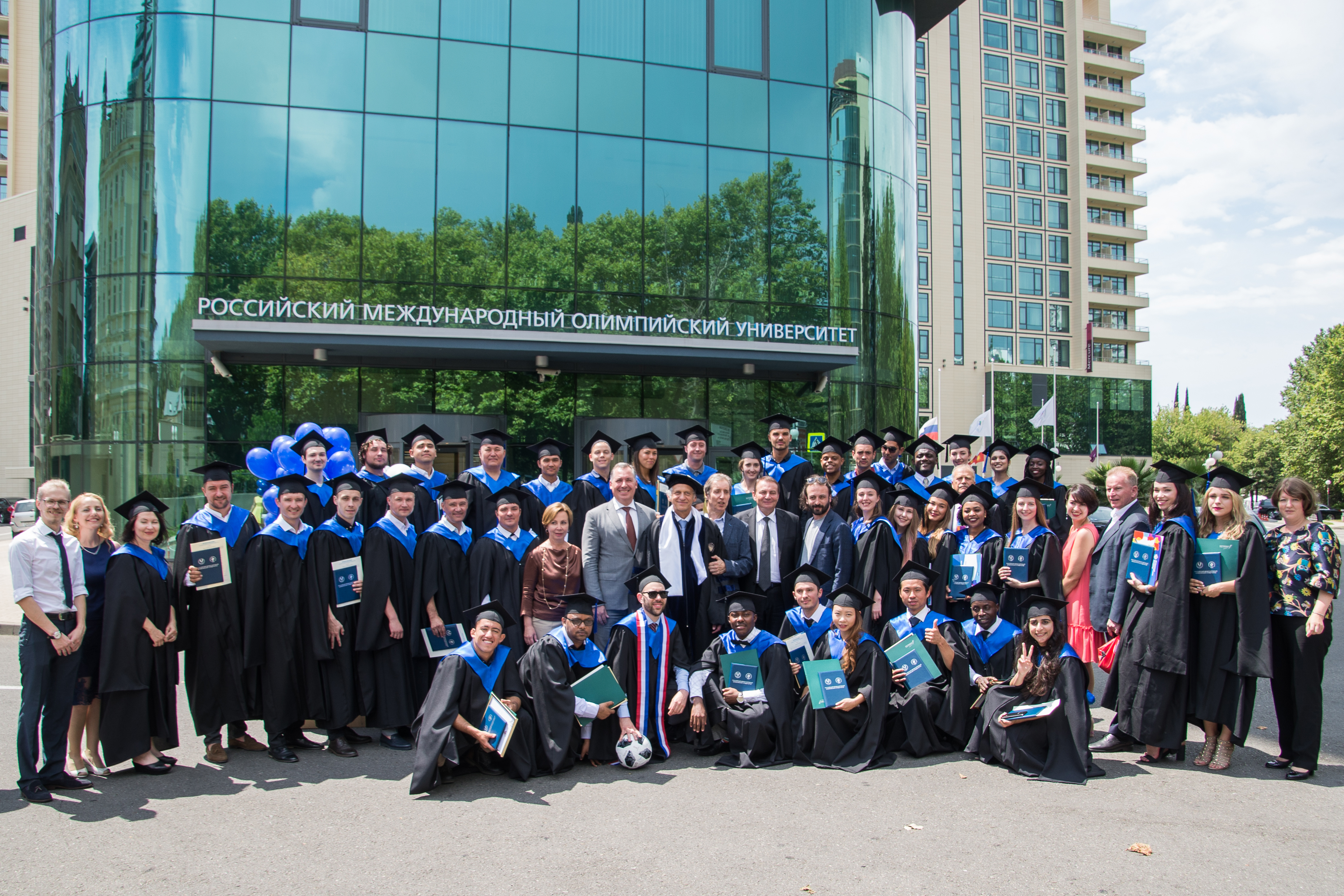 Good wishes to students: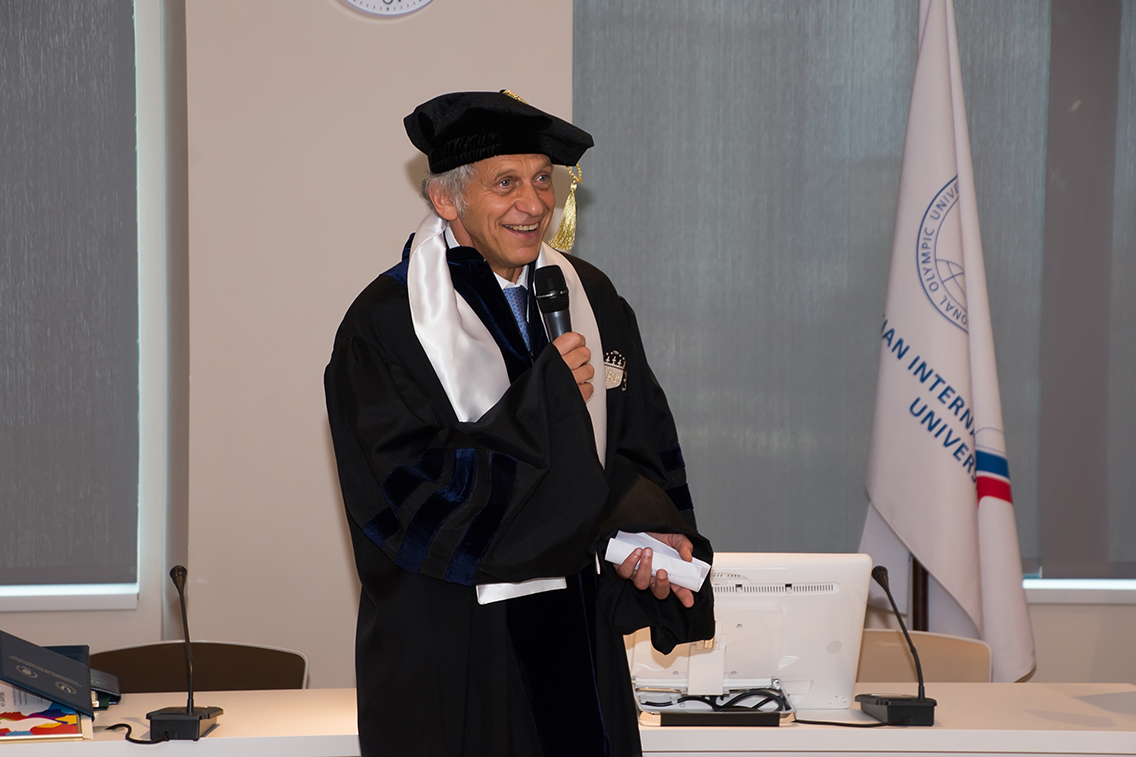 "You are the best and we are proud of you, - said Prof. Lev Belousov, RIOU President. – You are now joining our alumni cohort, who are spread over 50 countries of the world. Be sure, if you come to any of these countries, you will enjoy hospitality and support. There are national ministers of sport among our graduates. This is your resource in building the glorious career. Use it wisely! And we don't say "farewell", we say "See you soon"!"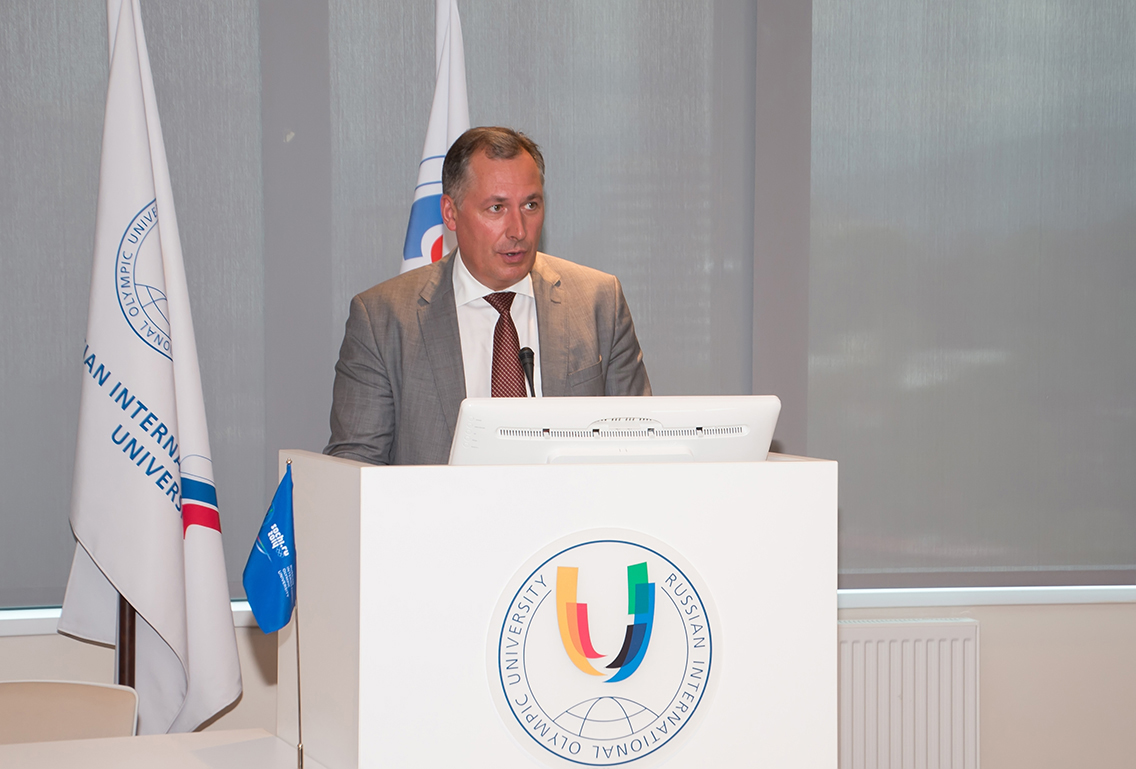 Stanislav Pozdnyakov, President of the Russian Olympic Committee: "RIOU is a materialized Olympic legacy, one of the very few universities in the world, boasting Olympic rings on its diploma. The flagship MSA program students came here from many countries and many Russian regions, in order to master the complicated science of the efficient sports management, under the guidance of the leading Russian and international professors, top class experts. My congratulations to you on graduation, dear friends!"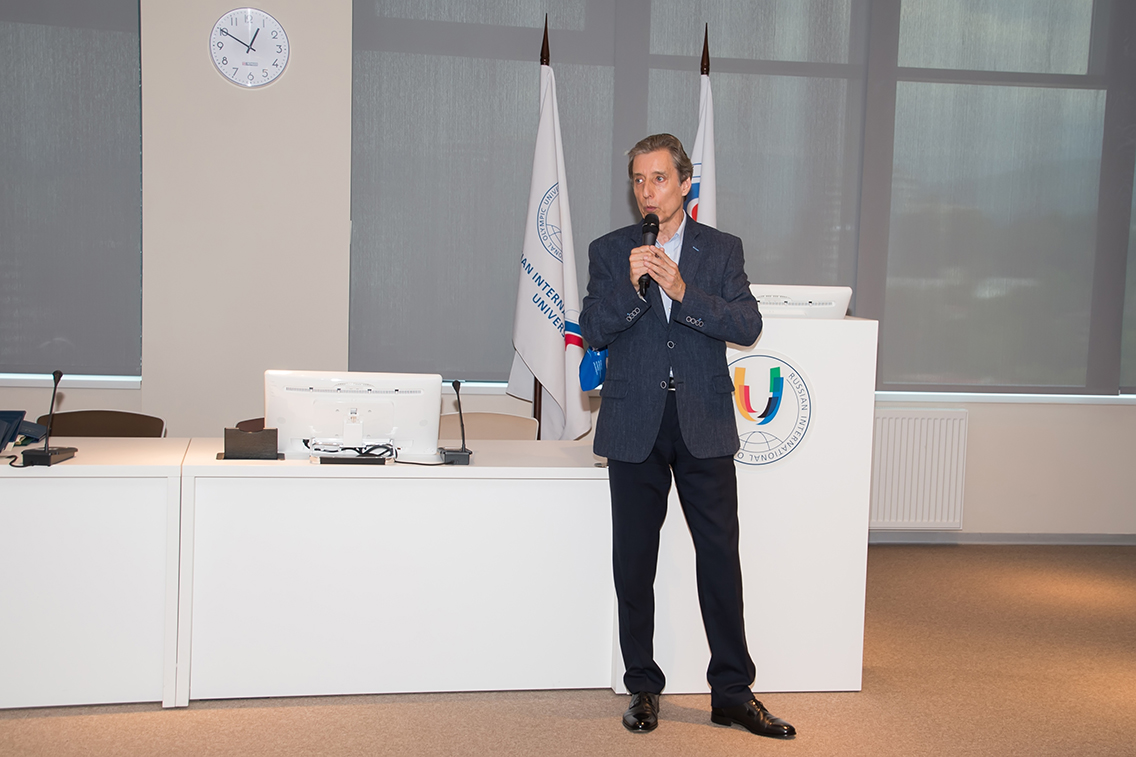 Alexander Katushev, Executive Director of the Russian Olympians Foundation: "Every time I come here to participate in the graduation ceremony, I communicate with the graduates with pleasure, and they tell me that studies at RIOU are a breath of fresh air for them. And when I ask them, if they had a chance to bathe in the Black Sea, they say – no, we didn't have time for it. We came here to study. That's what President Lev Belousov and the RIOU faculty and staff have achieved, among other things: students come here to study, not to bathe. It's a very big deal".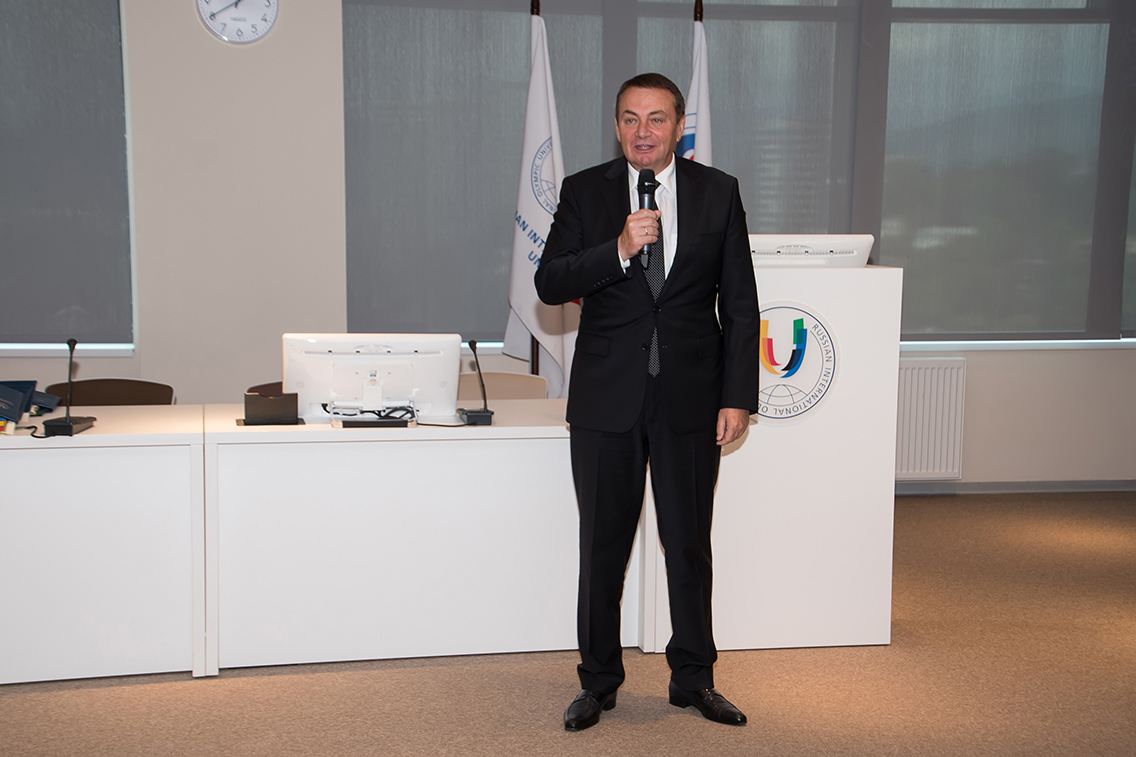 Anatoly Pakhomov, Mayor of Sochi:
"Dear friends, on behalf of all the citizens of Sochi, please receive my congratulations on your successful graduation. Be sure, we're always happy to see you in Sochi again. I believe you have fallen in love with our city, and on coming back home, you will invite your friends and return to Sochi, either for leisure or for doing business. I wish you much luck!"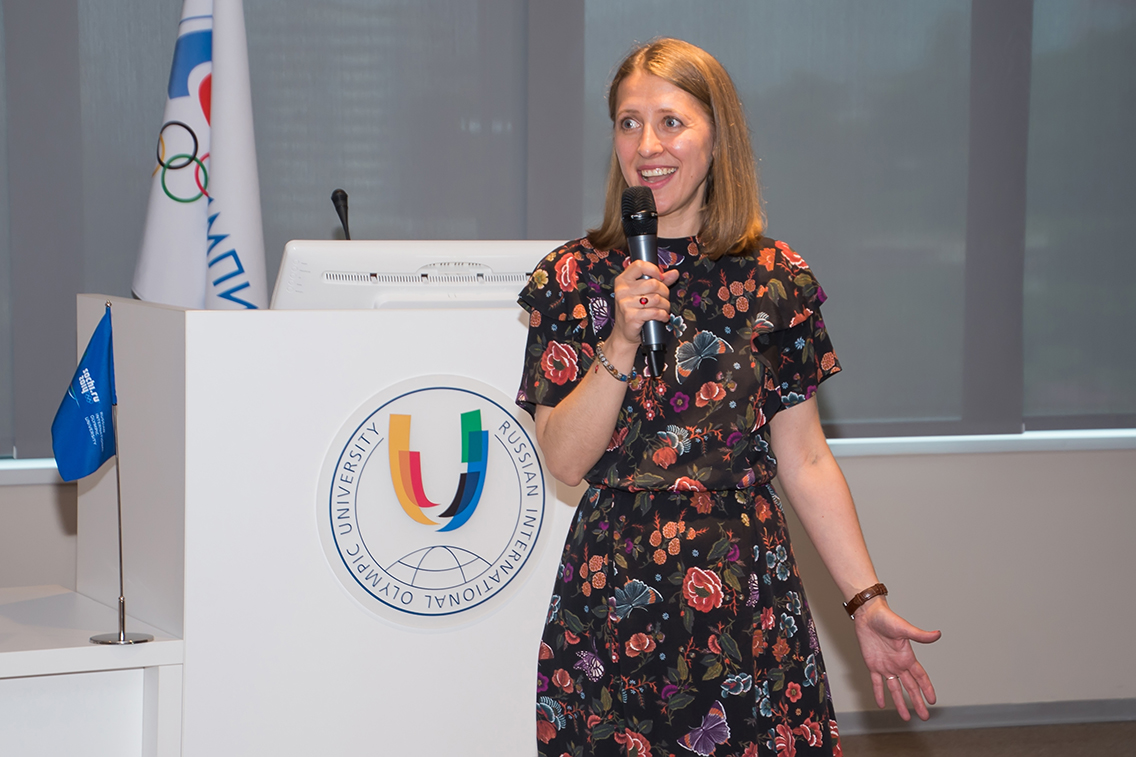 Yulia Sukhenko, Representative of The Vladimir Potanin Foundation: "Dear friends, congratulations! Each year Potanin Foundation selects the best students and grants fellowships to study in this wonderful university, in this beautiful city, and it's brilliant that you got this knowledge, this experience of diving into this international environment. Sport unites and brings folks from different countries together. You're very lucky to have studied in Sochi during this historic moment, during the World Cup!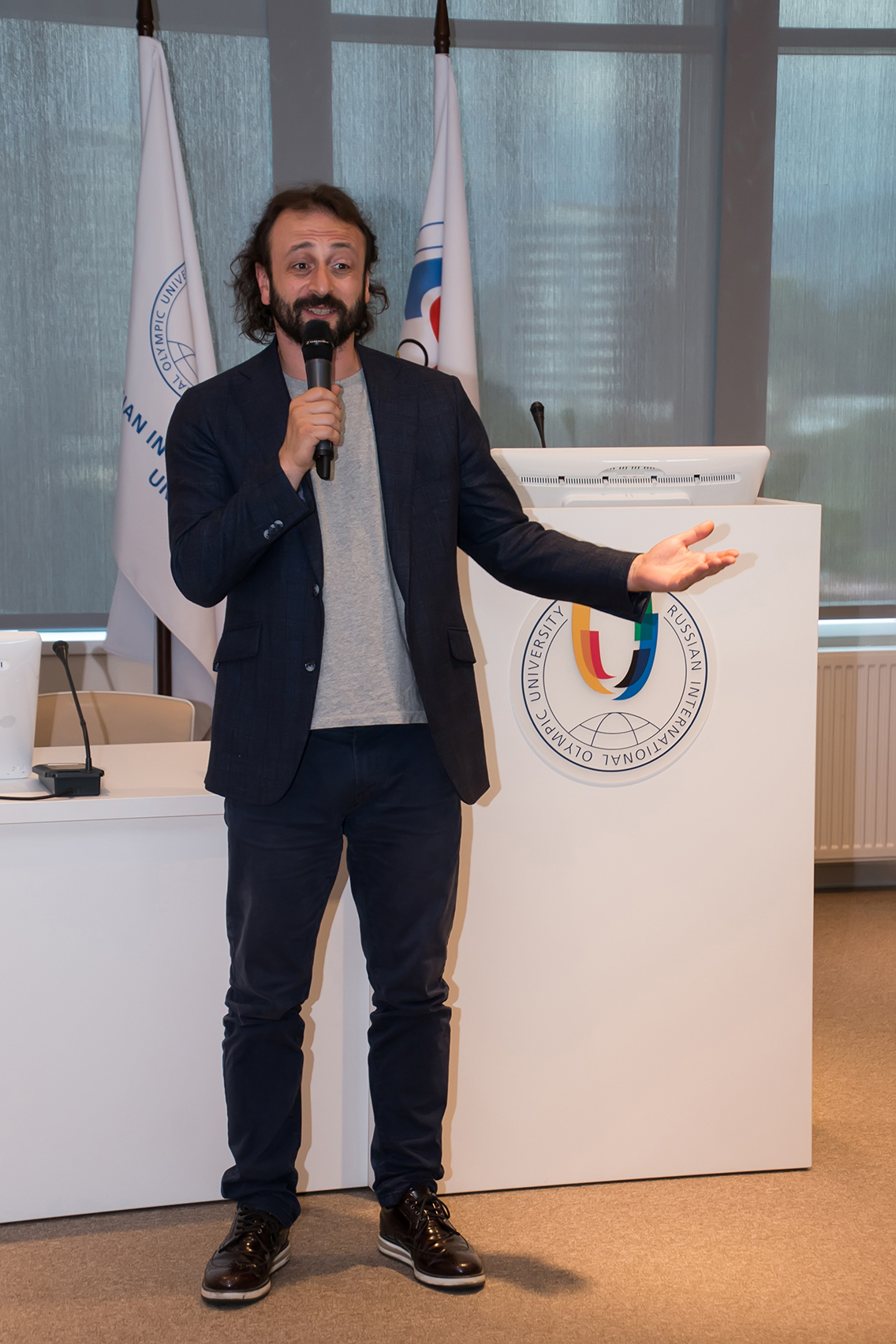 Ilia Averbukh, Honored Master of Sports (Russia), Silver Medalist of the Salt Lake City Winter Olympic Games, World Champion (2002), Champion of Europe (2003): "Today is a very joyous day – and the important period of your life is coming to an end. That's not a final, but a jump to realizing your baldest ambitions. And I'm sure you all have great aspirations – otherwise you would never ever be here at RIOU. Ahead is the most exciting challenge – to transform the knowledge you have obtained into practice. Good luck!"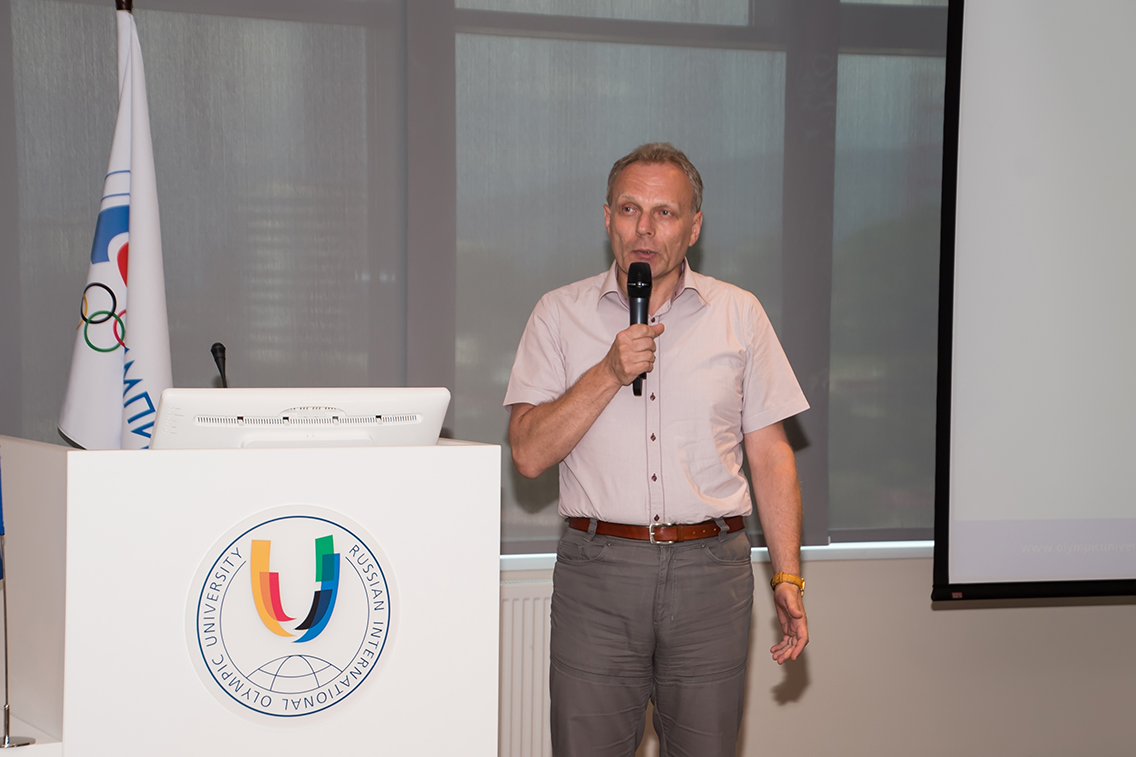 Gennady Samoilov, Deputy Director of FBGU Yug-Sport: "I face RIOU graduates in two modes: on one hand, I am the member of the examination board and meet the students at the exams and can evaluate their knowledge of theory. On the other hand, representing FBGU Yug-Sport, which is one of the largest employers in the sports industry, at least, in Southern Russia, I see you at work, and witness your professionalism, your enthusiasm and your aspirations to achieve more in this life".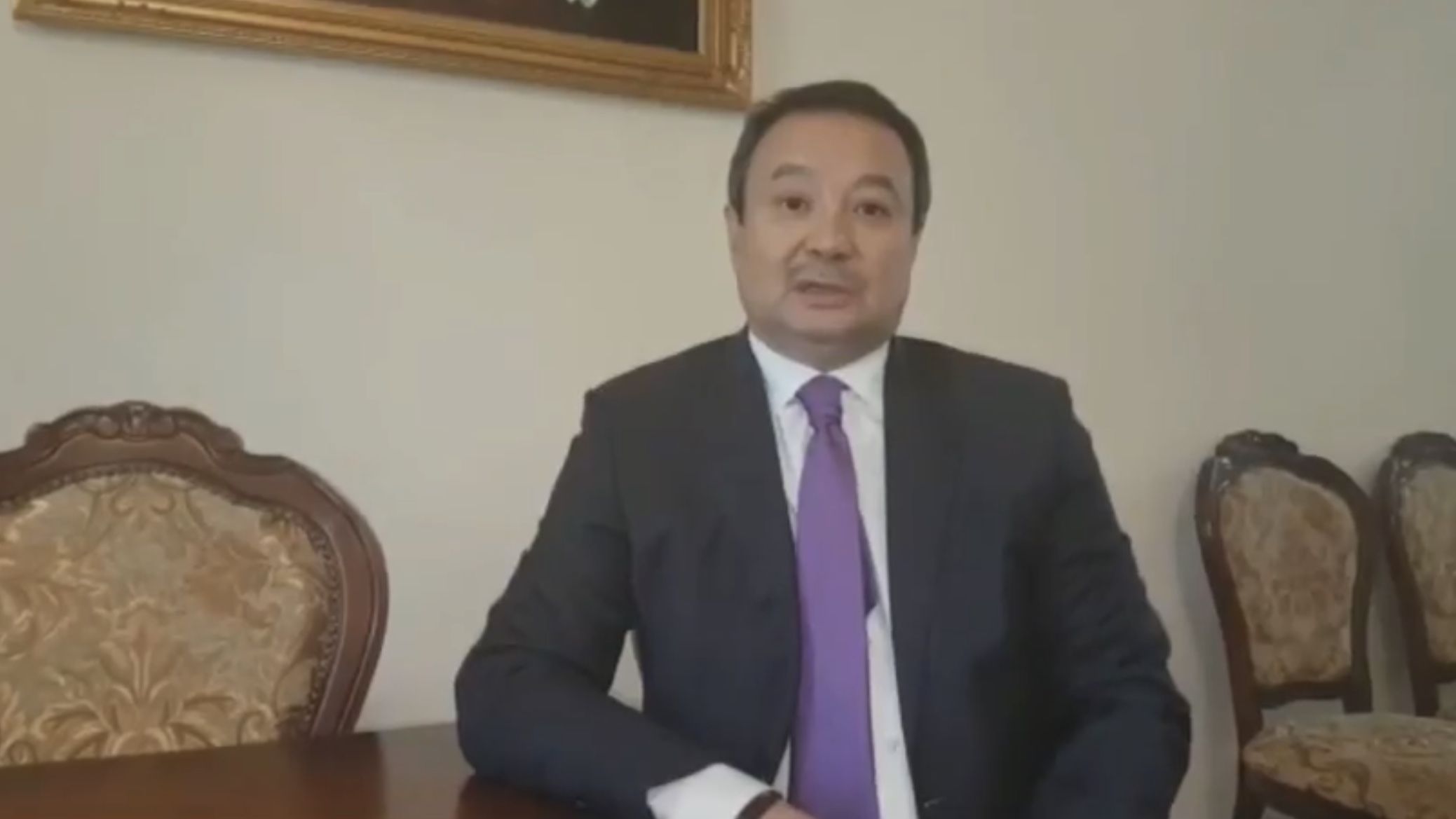 Serik Konakbaev, Vice-President of the International Amateur Boxing Association, President of Asian Boxing Confederation, two-time Champion of Europe, silver medalist of the Moscow Summer Olympic Games, the best boxer of planet (1981): "Earlier this year I had a chance to visit RIOU and get acquainted with the faculty members, staff and students. I'd like to emphasize that indeed you're preparing a new generation of sports managers. In its short history, RIOU has gained popularity and earned a great reputation: many young people are eager to upgrade their professional skills and the university strongly helps them in this task. All the best to you!"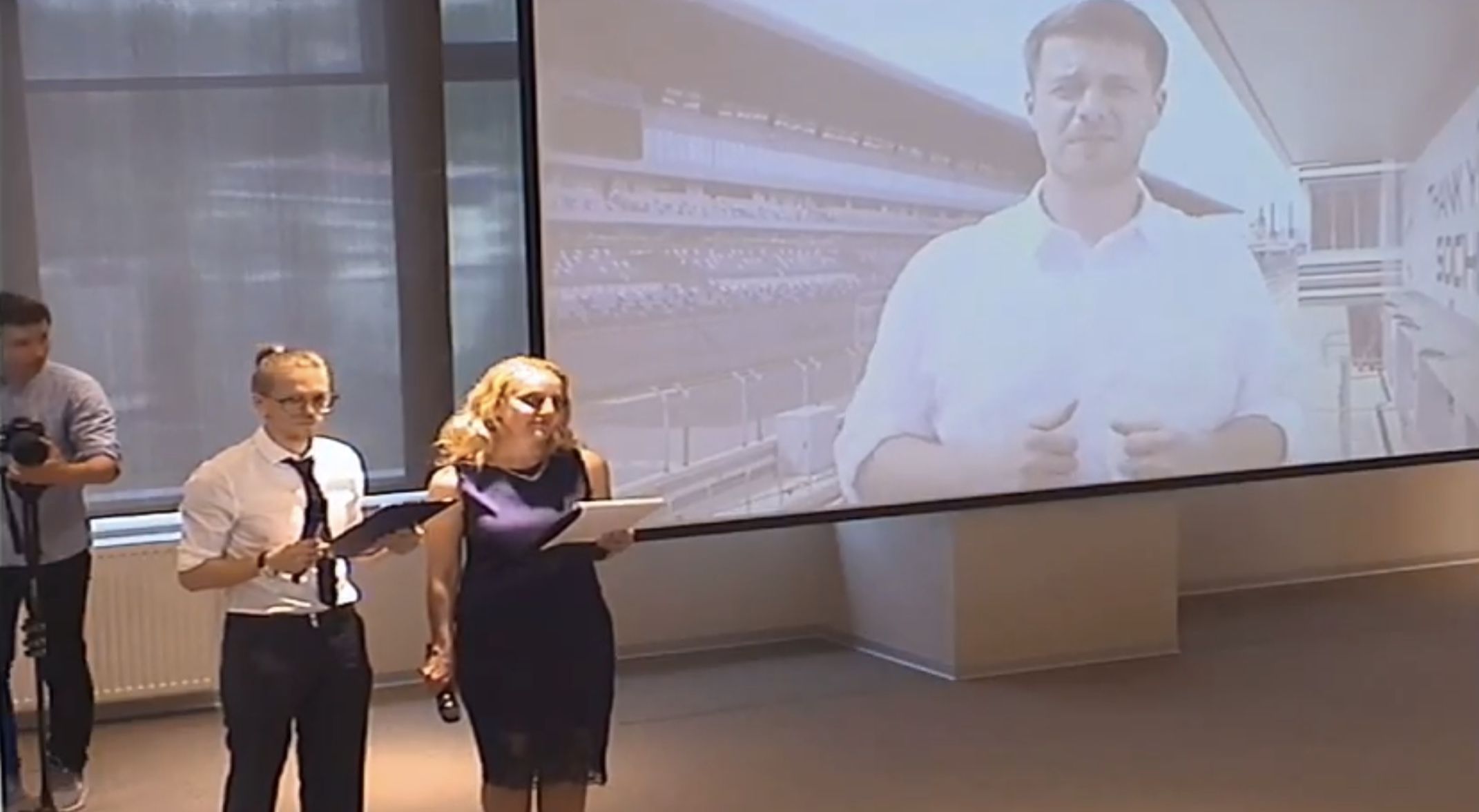 Aleksei Titov, General Director of ANO Rosgonki: "The ANO Rosgonki team is happy to collaborate with the young sports industry managers in organizing one of the most captivating sports events in Russia! We hope that the unique experience that you get during the internships helps you to transfer the knowledge you get at the university into practice. Partnering with the team of Autodrom while preparing Formula 1 enables students to evaluate the large scale of the operational work in implementing such a high-profile sport project, while the best students have a chance to get access to the working area, the behind-the-curtains of the Formula 1. We are glad to welcome the young professionals and are sure that our partnership is an important step in shaping the successful youth!"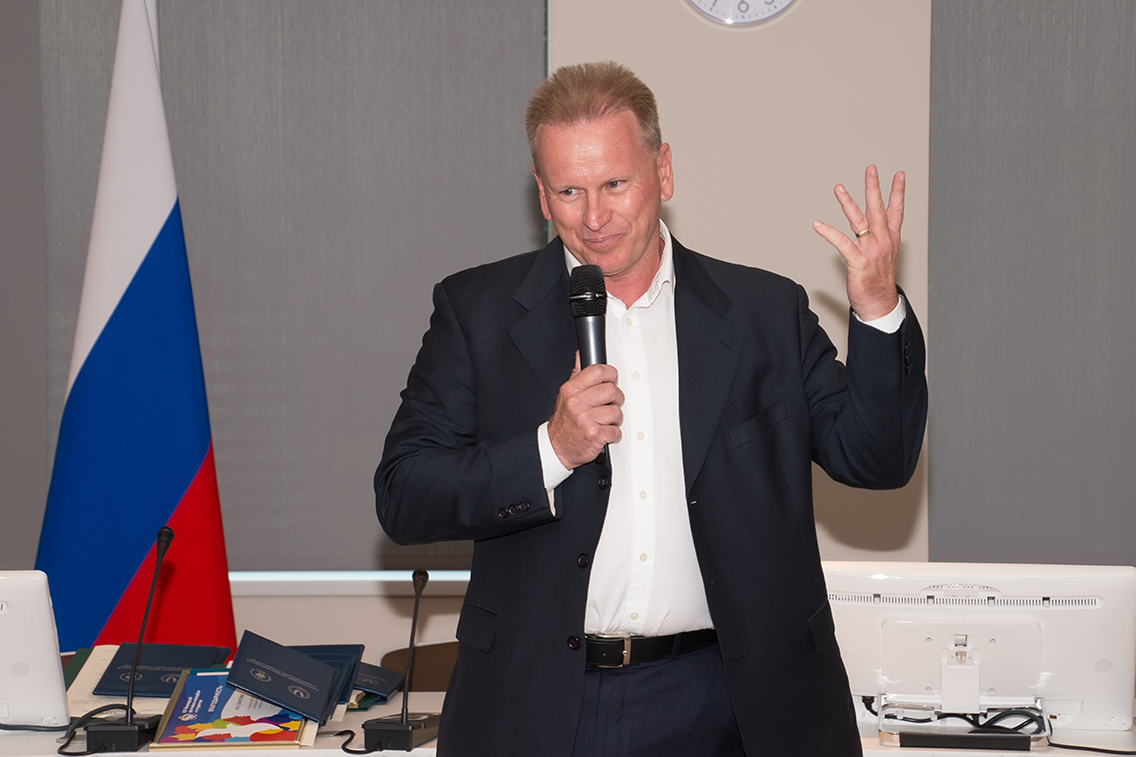 Prof. James Skinner, Professor of Loughborough University, UK, Head of the RIOU Examination Board: "It's always wonderful to come to Sochi, I thoroughly enjoy my time here, this is my fifth year that I have now been coming. I've been very fortunate to watch the city grow and evolve, I've seen the Winter Olympic Games, the Grand Prix, and you're just so lucky that the Graduation Ceremony is in line with the World Cup. It's wonderful to be here for that. And it's great to see Russia doing so well. So hopefully we will see Russia play with Australia in the Final. I might be half right. To the graduates – It's been a pleasure to work with you. It's always inspirational to see you grow over the period of time that you're with us. You've developed new knowledge, new skills, you've gained experience. I also think on top of that you've seen the world in a different way, and you've lived here looking at the world through a different lens. And I think it's very important as well. And you're into the industry which provides great opportunities. It is growing so quickly, expanding globally – you have the world at your fate. And I hope you make the most of it. And don't leave education now behind you. Go explore the world, but come back and continue to learn, continue to grow, and I'm sure you will enjoy it and it will help your career as you move forward. Thank you for the year – it was wonderful – and I will you every success!"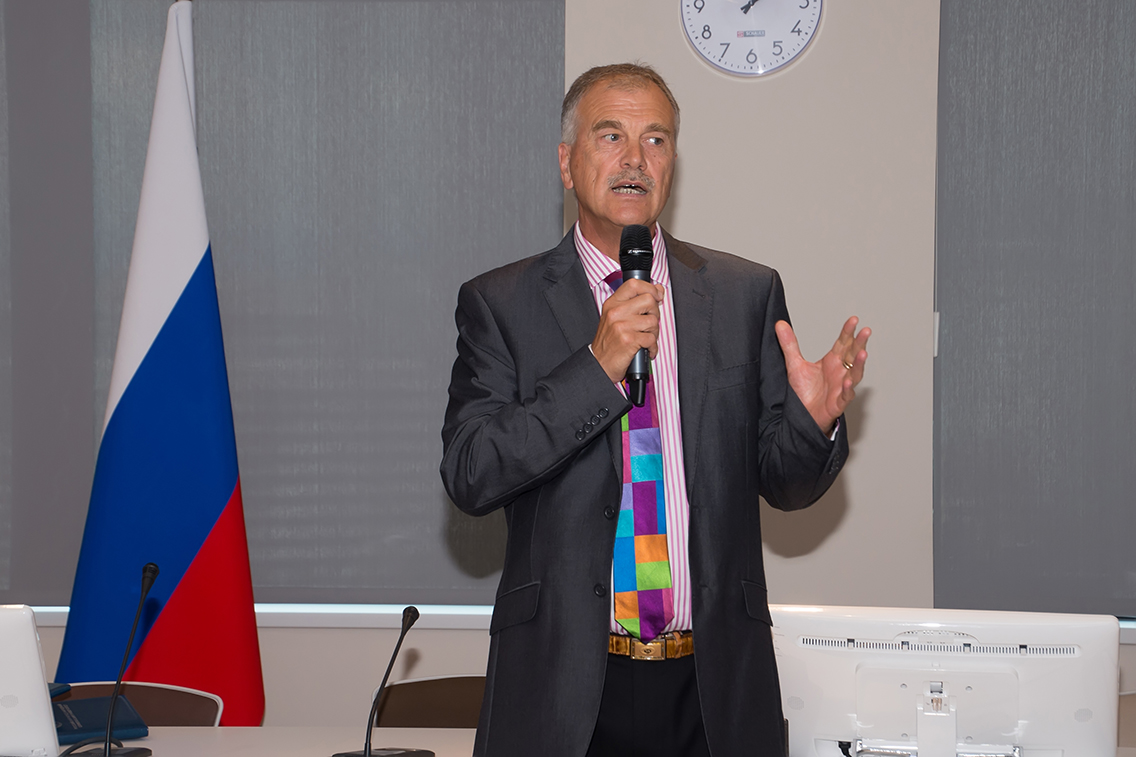 Prof. Vassil Gerginov, Head of the MSA program, Professor of Brunel University, President of the European Association for Sport Management: "On behalf of all our international professors working on the Master's program at RIOU, I would like to extend heartfelt thanks for all the hospitality, for the great opportunities to work with you, for the wonderful staff and colleagues here, for the brilliant most intelligent students – both Russian and international – and for the privilege to see you develop and grow and become such wonderful experts! Thank you very much and I wish you all the best in the future".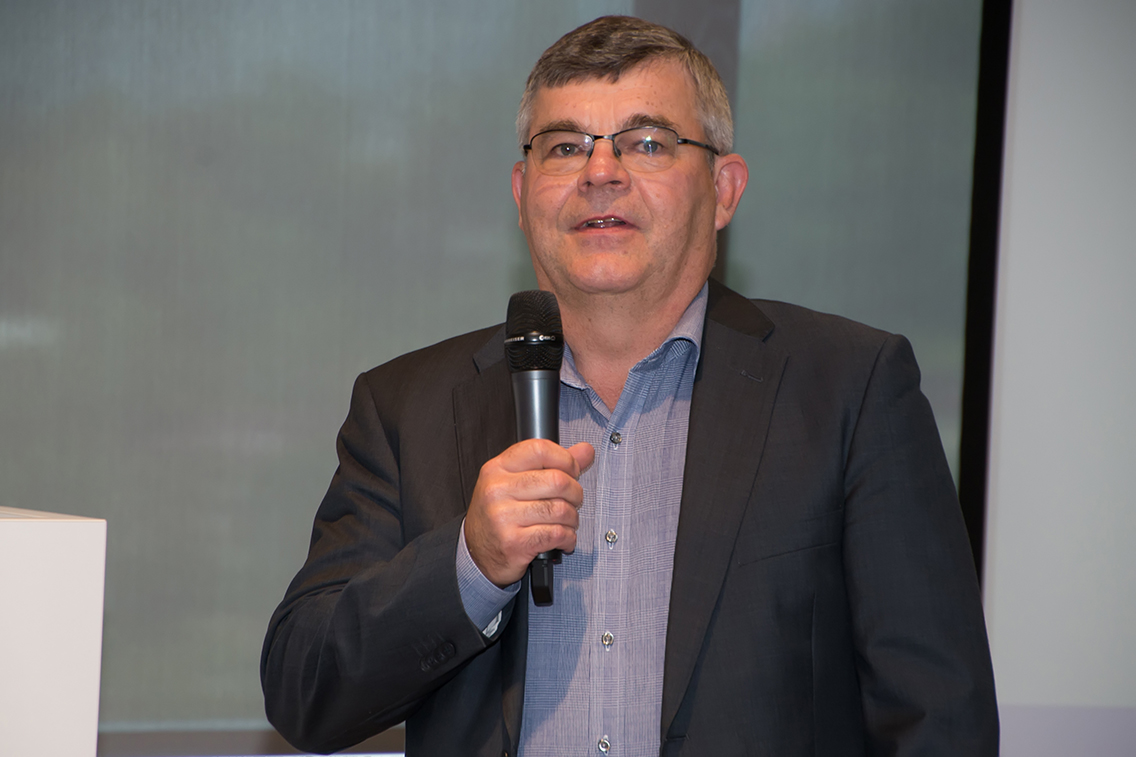 Prof. Jorma Korhonen, Senior Lecturer, International Coordinator, Tourism and Hospitality, Savonia University of Applied Sciences: "I bring greetings from Finland, from Savonia University, which one of the biggest and most versatile applied sciences universities in Finland. It's an honor to be here, it's the second time for me so it's already becoming a habit. Thank you for our collaboration which is very interesting and fruitful. Part of our partnership is that our graduate students will study here and one of the students here is from our university. To the graduating students – you have done very hard work and now it's time to celebrate, and I will you all the best of luck in your future and your career!"