Полный текст
On September 28, 2018 RIOU co-hosted the International Scientific and Practical Conference "The Future of Clean Sports: Actual Issues, Challenges, Solutions". Among co-organizers were the Law Faculty of Moscow State University and the Russian Anti-Doping Agency "RUSADA" with the support of the Ministry of Sport of the Russian Federation, the Russian Olympic Committee and the Russian Paralympic Committee.
Among conference speakers were Russian and foreign experts in the field of sports and anti-doping, who covered the topical issues of anti-doping policy, education and science in the field of anti-doping control: Prof. Nikolai Peshin, RIOU Pro-Rector for Research, Margarita Pakhnotskaya, RUSADA Deputy General Director, Peter Nicholson, Head of the Investigations Department of the International Association of Athletics Federations (IAAF), Herman Ram, Executive Director of the Anti-Doping Authority of the Netherlands, Liene Kozlovska, Senior Manager of the Council of Europe Conventions on Sport, Eva Lukosiute-Stankuniene, independent expert of the World Anti-Doping Agency, Yannis Pitsiladis, member of the International Olympic Committee (IOC) Medical and Scientific Commission and many others.
In addition, iNADO Chairman Doug MacQuarrie welcomed the conference participants in a video message and thanked RUSADA for organizing the event, which is so important for the global sports community.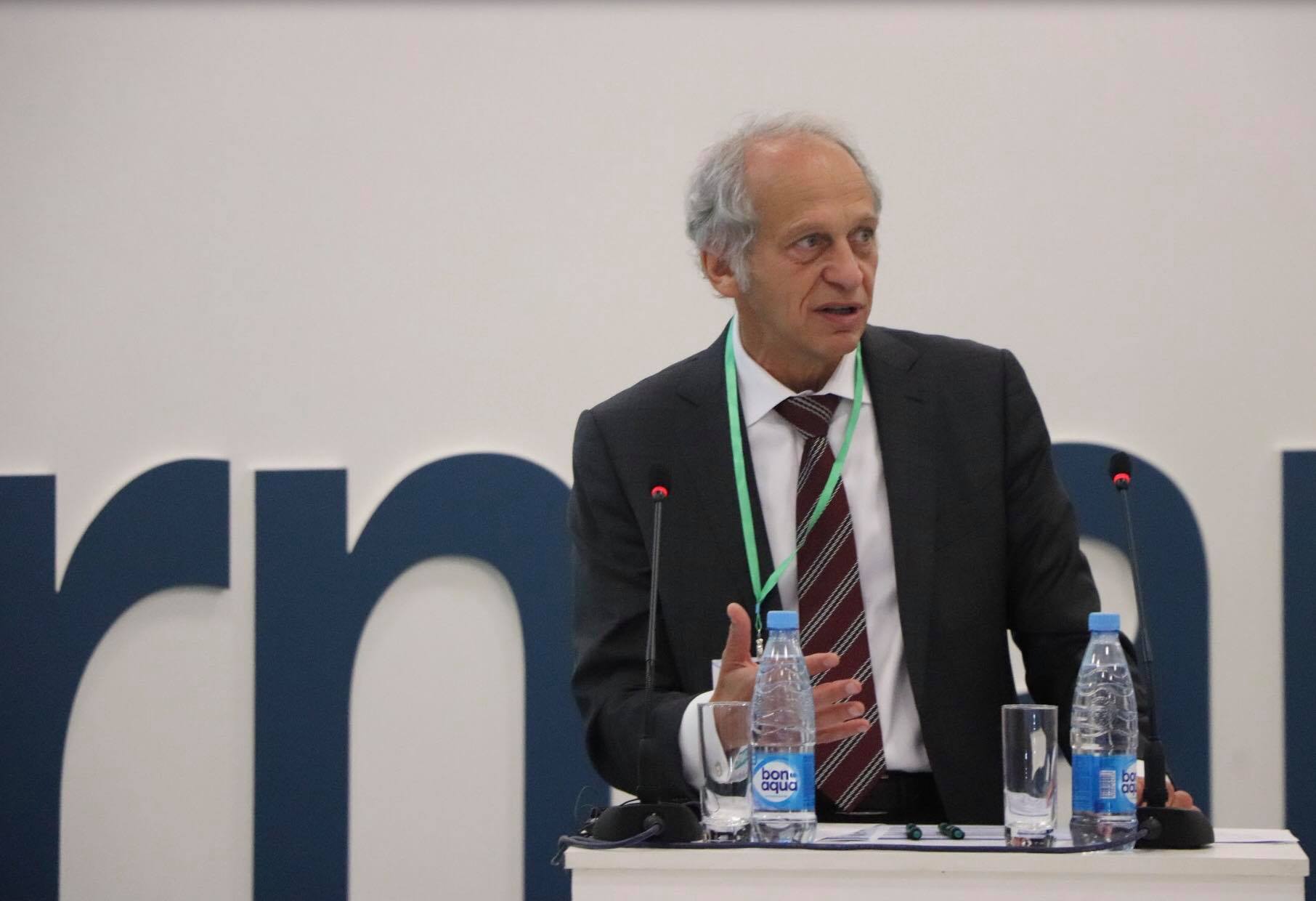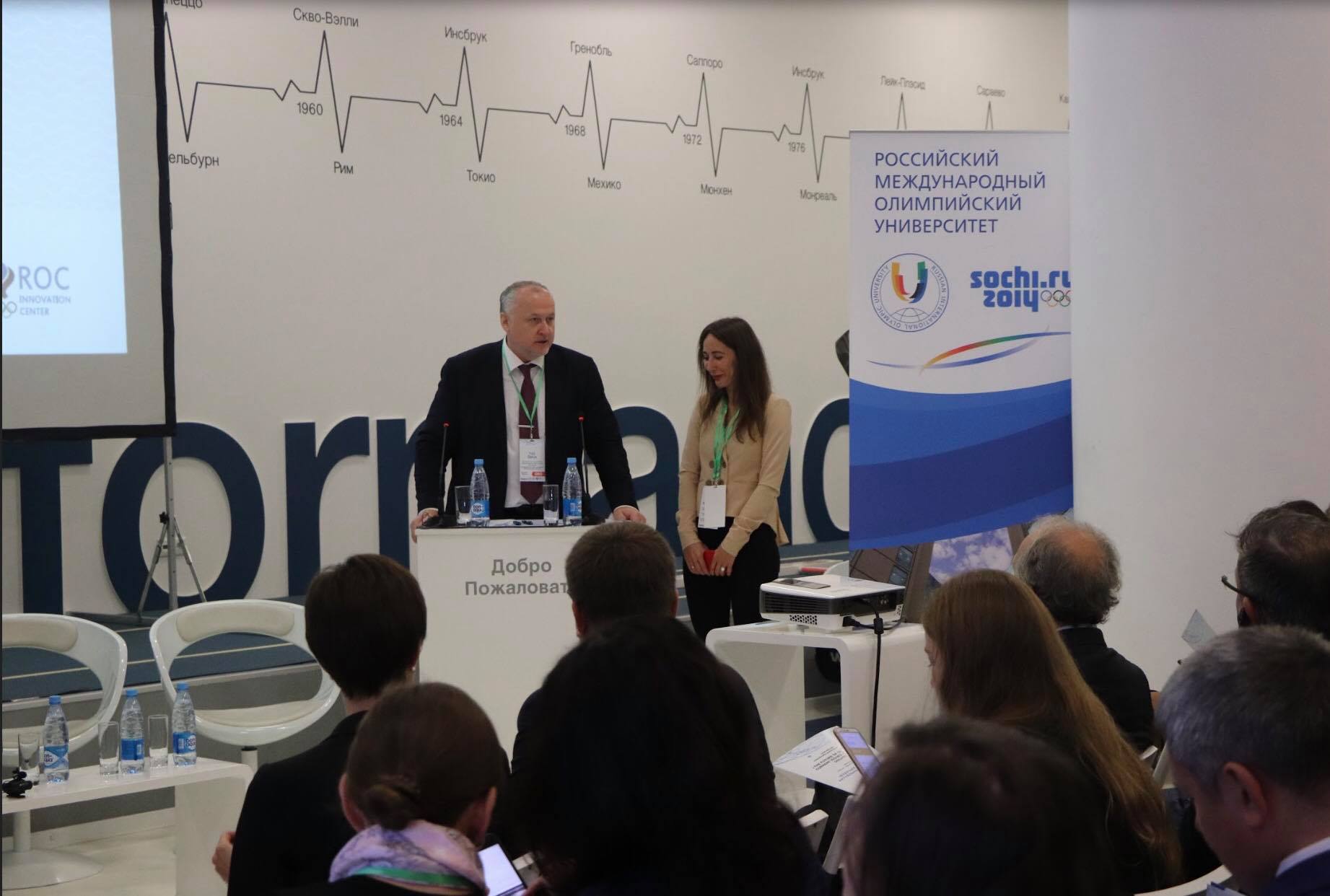 At the end of the second session, devoted to education and science in the field of anti-doping control, came the presentation of the book 'Doping's Nemesis' by Professor Arne Ljungqvist, first published in Russian with the support of RUSADA. The book describes the professional and personal experience of Professor Arne Ljungqvist, who dedicated his life to medicine, sport and the fight against doping.
Prof. Vassil Girginov of RIOU, Brunel University London and President of the European Association for Sport Management: "This was a very timely and well-balanced conference which offered a platform to a range of speakers from different international and national institutions concerned with doping in sport. What I found particularly stimulating was that most speakers shared the same concern that the current anti-doping paradigm does not work. There were several constructive suggestions about what needs to be changed particularly in relation to anti-doping policies and the evaluation of different interventions. It is also pleasing to know that RUSADA plans to make this conference a regular annual occurrence which will provide a high level forum for discussing the future of doping in sport".
Profesor Jim Parry of RIOU, Charles University in Prague (Czech Republic) and University of Leeds (UK): "I was impressed by the high academic standard of the conference, and the professional status of contributors. It was an achievement to assemble such a list of foreign and local experts, who provided cutting-edge information and insights. I was delighted to see RUSADA's commitment to global processes, and its offer of a leading model in terms of organisational development. I understand that future conferences are planned, which I am certain will contribute to global knowledge and solutions to our problems".
Watch the full video of the conference here: https://youtu.be/LcDs18-r7lk