Полный текст
The Russian International Olympic University (RIOU) and the University of Rome "Foro Italico" (Università degli Studi di Roma "Foro Italico"), one of the leading sports universities in Europe today signed a partnership agreement in Rome.
Lev Belousov, RIOU Rector, Academician of the Russian Academy of Education and Fabio Pigozzi, Rector of the University of Rome "Foro Italico", Full Professor attended the signing ceremony.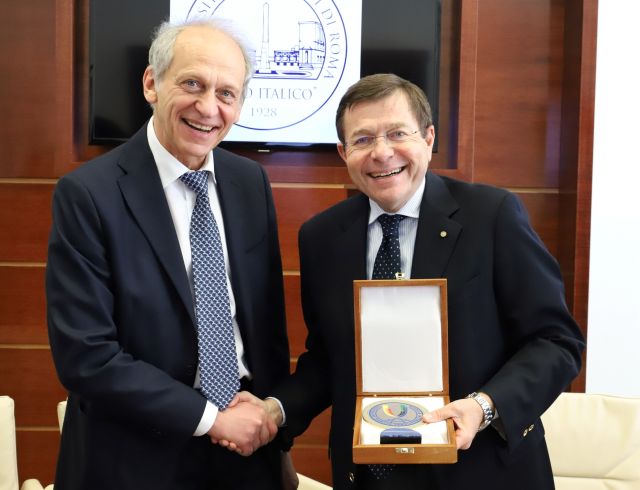 The two sides agreed to join their efforts as partners in implementing the joint educational and research projects, as well as the international exchange programs of the lecturers and the experts.
"Our cooperation with European universities is traditionally the important zone of development within our international affairs. We are delighted to have established a cooperative relationship with one of the most recognised educational sports institutions in Italy – the University of Rome "Foro Italico". The professorial exchange program, which we plan to launch next year, does only confirm the high quality of RIOU education", stated Lev Belousov, RIOU Rector and Academician of the Russian Academy of Education.
After signing the agreement, RIOU Rector Lev Belousov and Rector of the University of Rome "Foro Italico" Fabio Pigozzi discussed the opportunities for creating joint educational and research programs, as well as developing the international internship and conducting the research seminars.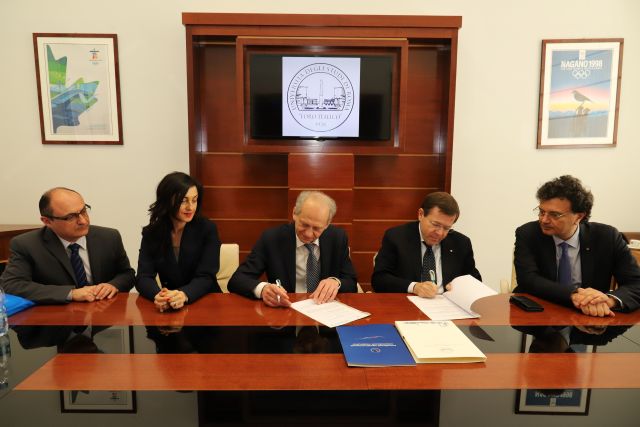 The University of Rome "Foro Italico" (Università degli Studi di Roma "Foro Italico") is one of the largest Italian public universities and the only public institution of higher sports education in the country. The university with a bright history, "Foro Italico" was founded in 1928 as the Male Academy of Physical Education and developed into "Higher Institute of Physical Education" (Istituto Superiore di Educazione Fisica, ISEF), the well-known university throughout Europe, which educational and methodical programs are the basis for the teaching of particular disciplines in other universities. Now "Foro Italico" is a part of the consortium with other specialized universities located in Cologne, Odense, Vienna, Bristol and Clermont-Ferrand. The main campus of the university is located in the largest national sports complex of the same name "Foro Italico" built specifically for this educational institution in the northern part of Rome, between the Tiber River and the Olympic Stadium. The complex includes modern fitness facilities, indoor and outdoor pools, tennis courts, arenas and tracks. Students also have the opportunity to practice athletics, fencing, team sports, rhythmic and therapeutic gymnastics, swimming, martial arts, etc.
Great emphasis in the research work of "Foro Italico" had the academic study of motor-oriented practices, sports and recreational coaching, aspects of high-intensity training in the competitive period, physical education and post-traumatic rehabilitation, management of sports infrastructure, sports management, child and teenage sports culture. Such disciplines as anatomy, physiology, biology, biomechanics, sports medicine, pedagogy, psychology, correctional sports activities, computer science, telecommunications, and sports journalism are traditionally presented in the educational program of the university.