Полный текст
The newly formed Association of National Olympic Committees (ANOC) Culture & Educational Commission met in Sochi yesterday for the first time in Russian International Olympic University.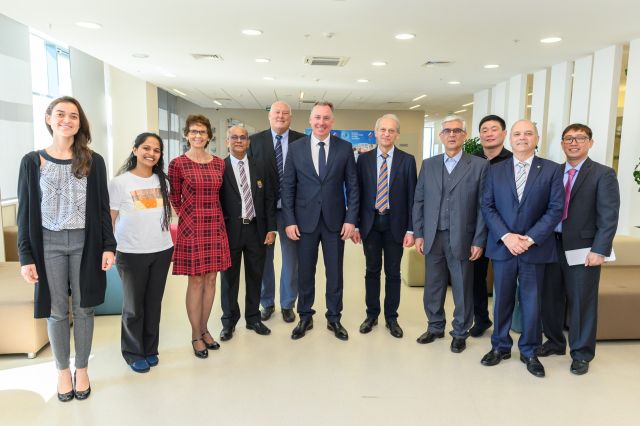 The Commission, which is chaired by Stanislav Pozdnyakov, ROC president, was established at the ANOC General Assembly in November last year. The eight other members on the Commission are: Maxwell DESILVA (Sri Lanka), Gudrun DOLL-TEPPER (Germany), Reza GHARAKHANLOU (Iran), Everly Paul Chet GREENE (Antigua and Barbuda), Jae Youl KIM (Republic of Korea), Joey MIRANDA (Guam), Joan SMIT (Namibia) and Paulo WANDERLEY TEIXEIRA (Brazil).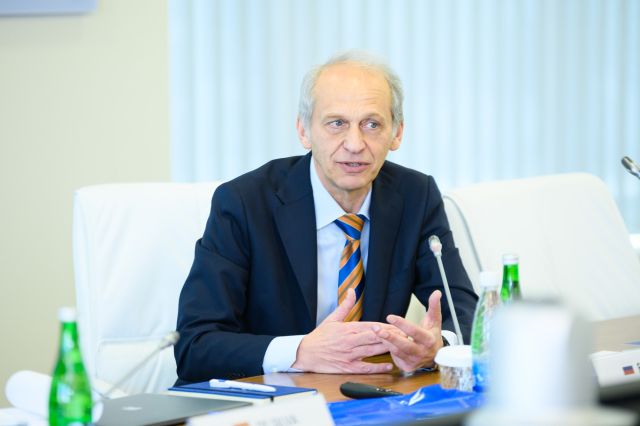 This time there were also representatives of Russian International Olympic University Rector Lev Belousov, Academician of the Russian Academy of Education and invited professor David Stotlar, University of Northern Colorado (USA) present at the meeting.
The important first meeting enabled the Commission to outline its core objectives for the year ahead. Commission members agreed that a key area of focus will be to review the IOC educational and culture initiatives, to cooperate with major international universities on sport management programs.
While presenting the Master of Sport Administration program to train top class managers for international sports industry Rector Lev Belousov stressed that for the second year the influential British SportBusiness International magazine has ranked this RIOU flagship course second among similar European postgraduate programs and the Top-10 in the world. Now RIOU graduates are representatives of 50 countries.
'We've already had the successful practice of cooperation with ANOC when received 16 representatives of International Olympic movement from globe who graduated at RIOU. It is very symbolic that the first ANOC Commission meeting holds at our university which celebrated tenth anniversary this year. As I see the fact of Culture & Educational Commission establishment highlighted the priority of this particular areas in sport today. I'm glad to tell that RIOU is in key trend,' stated Lev Belousov.