Полный текст
This academic year is special for RIOU, as the University celebrates its 10th anniversary. Over the years, RIOU has produced highly-qualified management specialists for various areas of the sports industry, who are now working to promote sport in 65 different countries and nearly all regions of Russia. Many of the graduates hold senior positions within the international Olympic Movement and sports federations.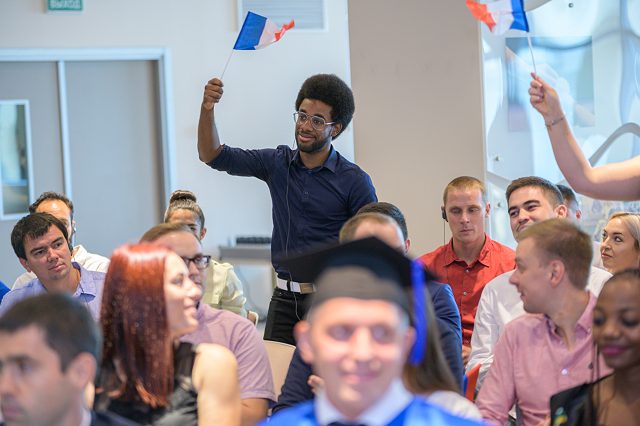 The 2019 intake on RIOU's international Master of Sport Administration (MSA) course includes 29 students hailing from 19 countries (Albania, Algeria, Austria, Belarus, Bosnia and Herzegovina, Canada, Chile, China, Czech Republic, Eswatini, France, India, Italy, Jordan, Kazakhstan, Poland, Russia, South Africa, Spain). 20 students will be financially supported in their studies by the Vladimir Potanin Foundation, as part of its Olympic scholarships programme. This year the competition among the applicants was more intense than ever before, with over 4 candidates per place. The winners include members of national teams, coaches and instructors, sports event managers, including employees of the IOC and NOCs, as well as sports business entrepreneurs.
RIOU's MSA course offers both theoretical knowledge and practical training at major sports events. Students will have opportunity to learn about best practices in managing venues and events, discuss the mechanics of marketing and economic analysis, and gain important insight from best sports management experts - RIOU faculty members. For three consecutive years, the MSA has been ranked second in Europe and one of the top 10 courses in the world by the influential SportBusiness International's postgraduate courses rankings.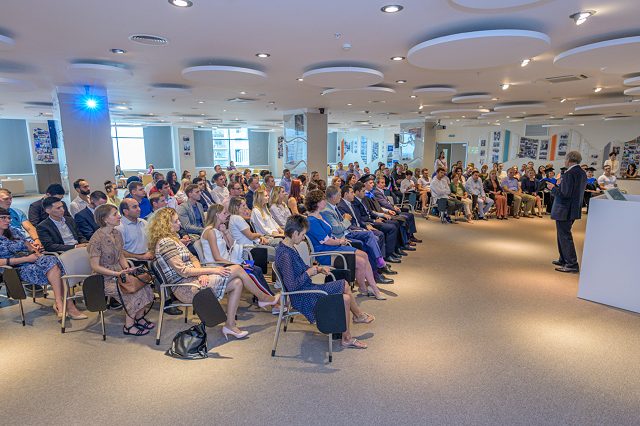 RIOU also runs the Russian language version of the Master of Administration course, and the Master of Sport Management programme, each having 29 students this year. Collectively, they represent 25 regions of Russia, as well as Belarus and Kazakhstan. Some students in these classes are supported by grants from the Russian Olympians Foundation under its "Assistance – Master of Sport Administration/Management" programme, which was designed to assist elite athletes in their transition to a new professional life after retirement from competition. This year, 25 renowned Russian athletes will be able to obtain new qualifications through these unique courses. Among them are five-time Olympic champion in synchronized swimming Natalia Ishchenko, Olympic champion in sabre fencing Yekaterina Dyachenko, Olympic champion in judo Tagir Khaybulaev, and double Olympic bronze medalist diver Gleb Galperin.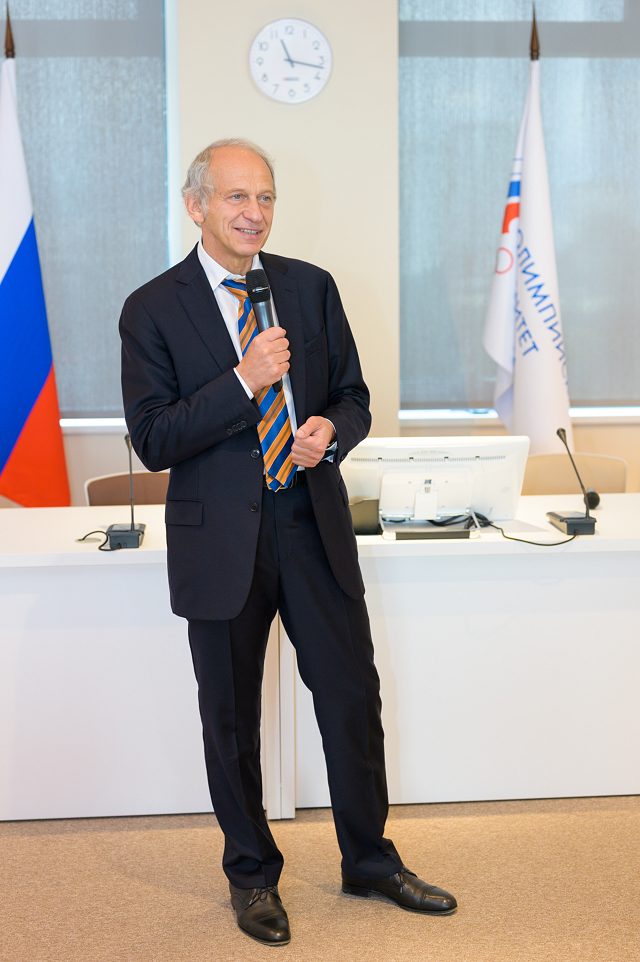 Addressing the 2019 cohort at the academic year opening ceremony, RIOU Rector, member of the Russian Academy of Education, Professor Lev Belousov said: "Each year, when I welcome new students, I feel both proud, as the outcomes of our work are getting better and better, and the quality of our student body keeps improving. This cannot happen by itself. We are working hard to keep up with the latest trends in the sports industry, by introducing new courses and attracting new lecturers. Over the 10 years, RIOU has gained recognition both in Russia and internationally, becoming a rightful member of the Olympic family, with its own distinctive traditions. Our first tradition is to meet students' expectations; the second one is to make learning a two-way process; and third is to provide each graduate both with a diploma and opportunity to apply the knowledge learned in the real world of work. I am confident that this year's cohort will be as impressive as in the previous years, and they will contribute to maintaining and improving RIOU's excellence in student education".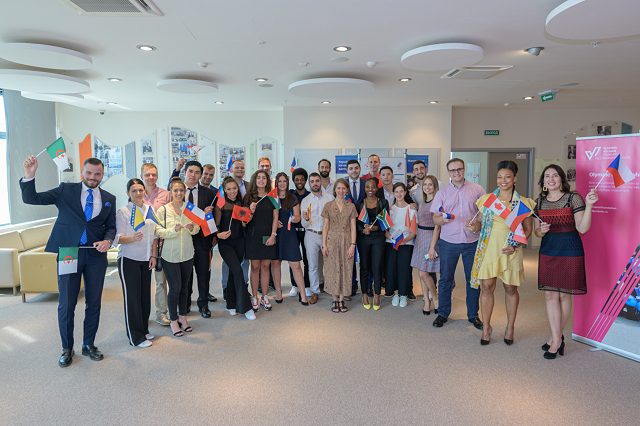 The opening ceremony was attended by President of the European Association for Sport Management, professor of RIOU, professor of Brunel University (UK) Vassil Girginov, Executive Director of the Russian Olympians Foundation Alexander Katushev, double Olympic champions in figure skating Maxim Trankov and Tatiana Volosozhar, representatives of the Vladimir Potanin Foundation, RIOU partners and alumni.
RIOU's programmes draw on the Olympic values and state-of-the-art approaches to training sports management specialists. Students will have access to fundamental knowledge in the area of sports management, and important information resources such as documents of the Olympic and Paralympic Games from the IOC archives. They will also have extensive practical training at cutting-edge sports venues, and take part in the preparations for and staging of international sporting events.