Полный текст
For Ivan Belyaev, a graduate of RIOU's first intake, the year of 2014 was marked by a number of events that could be fairly called life-changing. He successfully completed the Master of Sport Administration course, undertook internship at the Sochi Olympics, and a few months later joined PwC. Ivan is currently a leader of an informal RIOU alumni club, and he shared his experiences in an interview with us.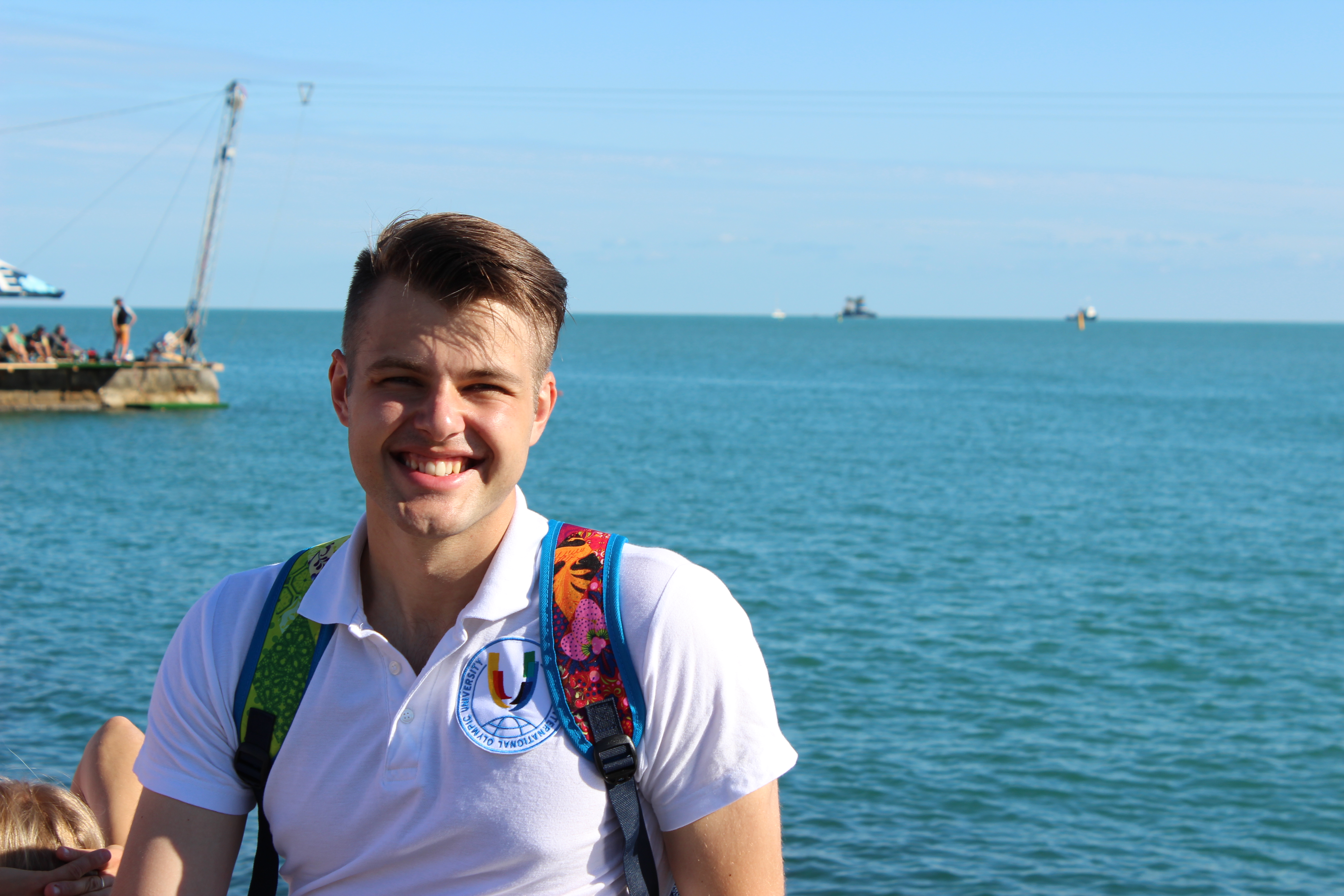 Ivan, when you went to Sochi to study, you had certain expectations. Were they justified?
In terms of studies, everything was the way I had expected. But in terms of human relationships I discovered a lot of new things. My fellow students helped me become a more open person. I had to communicate more and let more people into my personal inner world. All of us had to become team players, and doing work together really drew us closer to one another. It's great to have friends all over the world now! I've always found this fascinating, so studying in Sochi was an extremely valuable experience.
You've taken a job at an international company, PwC. This opportunity came after you had successively completed courses at two business schools. Would you say that studying at RIOU provides a springboard to a successful career? Did it work for you that way?
RIOU's MSA course is really excellent. It teaches you everything you need to know about the sports industry, and we readily absorbed this knowledge. Soaking in the atmosphere of a business school such as RIOU, and getting the Master of Sport Administration qualification is a very important, but it's not the only pre-condition for landing a good job. It's like in maths when you try to prove a theorem: a necessary but insufficient condition. In a community such as RIOU you should use every opportunity and make contacts while studying. That's crucial.
So you think that the value of a university community lies in its networking possibilities?
Right, and that's a great value indeed. Sochi hosts a lot of major events in the sports industry, and other areas. I'd recommend students to attend as many events as possible. For example, this spring Sochi is hosting SportAccord [Editor's note: an international convention]. I often get messages and calls from RIOU's current students who ask me for advice, and I tell them: when SportAccord starts, arm yourself with a good pile of your business cards and go and network there.
As for studies at RIOU, I must say that I learned in Sochi a lot of things that I am now using in my daily work.
Could you give a specific example?
Some of the projects I am currently involved in are related to the football industry. And when it comes to the sources of revenue of a football club, or financial fair play principles (a crucial question for football clubs, and one that even specialists are not very knowledgeable about), I feel I know what' what because we discussed these aspects thoroughly at RIOU.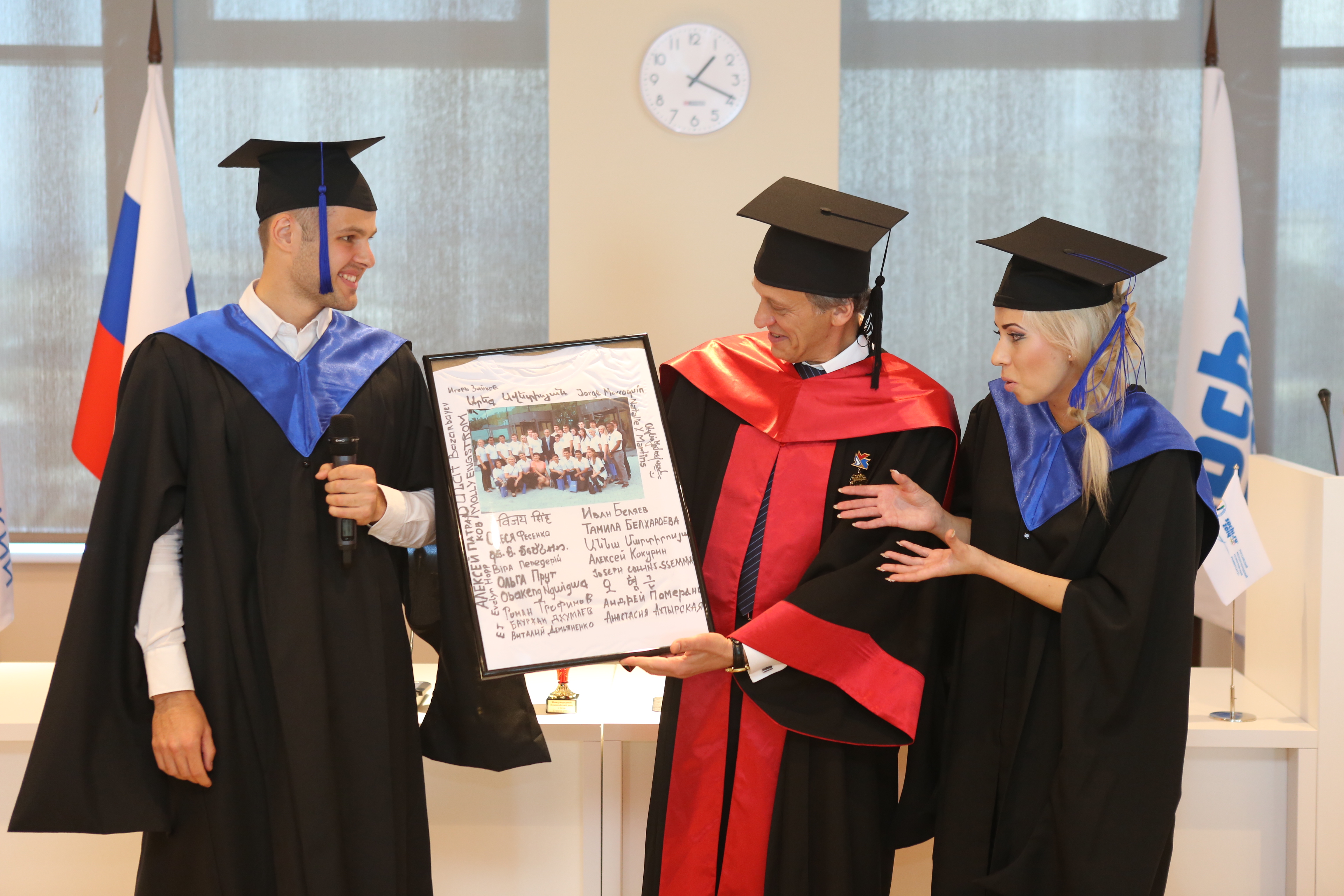 Could you name your favourite professor from RIOU?
I'm afraid I might offend someone by answering this. We had different instructors, and each of them had their own approaches. Some focused more on theory, others – on practical things. But I would probably name three professors whose lectures made the greatest impression on me.
One of them is John Tibbs, who taught us marketing, branding and communications. He's a founder of a marketing company that works with different organisations within the Olympic movement. It was clear from the first lecture that he's a savvy speaker who knows how to engage the audience and says things you really need to know. I guess it's not just my opinion, all guys from my group think the same.
Also, Vladimir Andreff, my research advisor. A star in sport economics, you might say. He gave us academic articles to read, and we were to prepare summaries for the next day. When we presented our summaries, Vladimir would stand up and say: 'Well, I like your ideas, you captured the meaning; I know the author quite well, and you can find one of his articles in my book … '. And that would happen again and again, and each time he would share with us a new story from his research experience. The researchers' community within the sports world is rather small, and Vladimir is one of the central figures, as an expert on economic aspects. A luminary, in other words.
Finally, Jim Parry. He's a great professor who helped us become a really close-knit team. He taught us philosophy and ethics, and he has this ability to explain things in great detail. Jim has a very peculiar personal system of values, so learning from him was exciting. Besides, he's a great person and an excellent speaker.
While at RIOU, you had observation practice at the Sochi Olympics. Now it seems like a long time ago …
Not for me. We first saw the Olympic Games, and then the Paralympics. For a whole month we were immersed in a very special atmosphere that brought together people from across the world, and everyone was so positive and friendly. The atmosphere of the Olympics makes you open up. After seeing for yourself what a big and fantastic celebration it is, no wonder you want to connect your life and career with sports.
You had this desire before the Games.
That's right. As a child, I dreamed of becoming a professional footballer but it didn't work out for some reasons. Particularly, because at some point I realised that business and management give you a much more stable and solid career. That's why I enrolled in a business school. But in my third year I felt I couldn't do without sports. All my research projects dealt with sporting topics. I knew for sure that I would do my post-graduate studies in the area of sports. And I never regretted it. The knowledge and contacts that I developed through RIOU turned out to be more important than the possible benefits of studying, say, in Britain or Canada (I considered applying for business schools in those countries as well). From this perspective, RIOU is a clear win-win choice.
The scholarship provided by the Vladimir Potanin Foundation also played a very important role. I am very grateful for this support.