Полный текст
The International University Sports Federation (FISU) and the Russian International Olympic University (RIOU) today signed a Memorandum of Cooperation (MoC) at SportAccord Convention in the spirit of pursuing their joint aims of promoting the importance of education in the Olympic Movement and the wider sports industry.
The MoC was signed by FISU President Oleg Matytsin and RIOU Rector Professor Lev Belousov on day five of SportAccord Convention, and will be effective until 31 December 2018.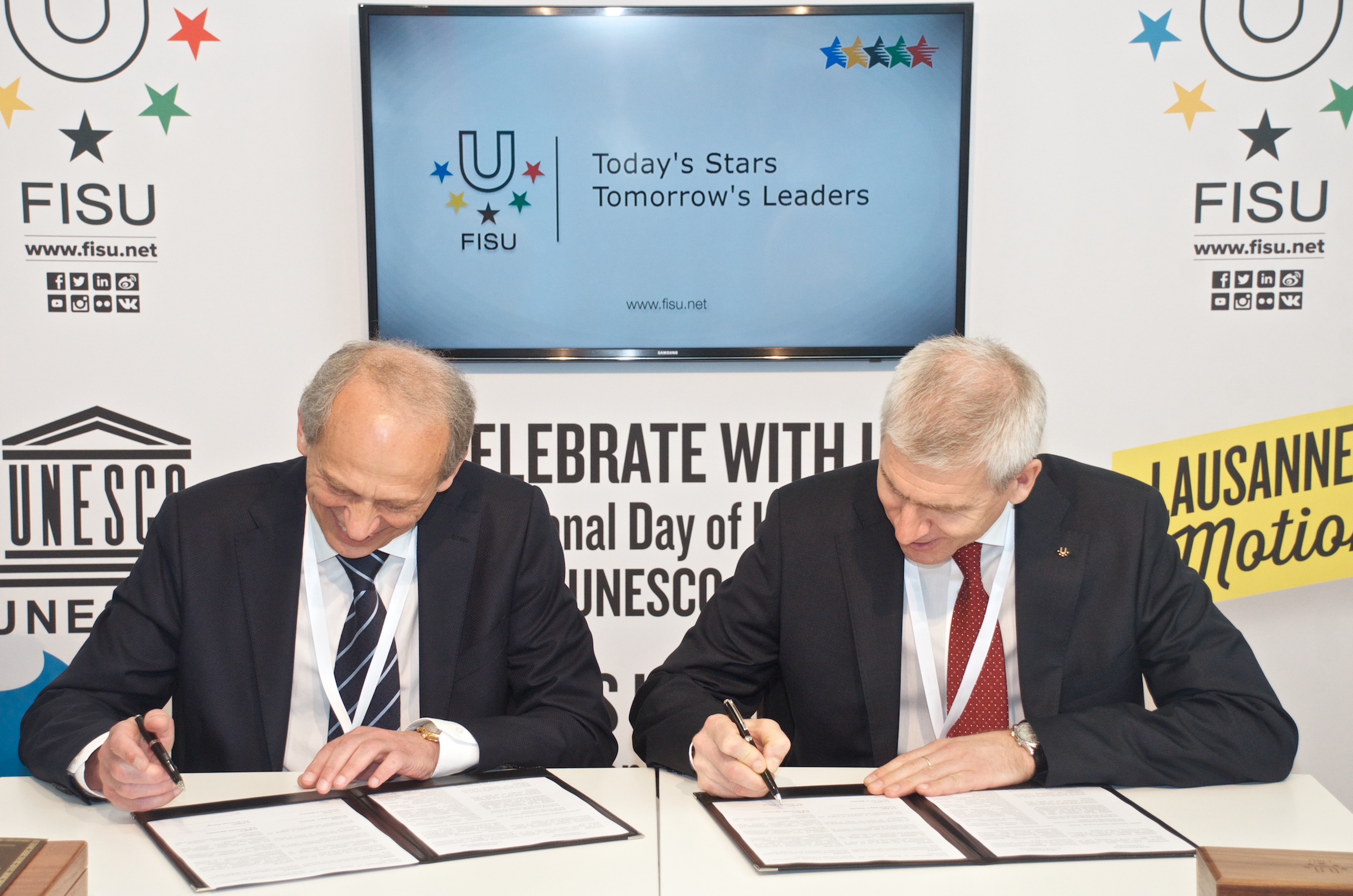 The agreement sets out 10 articles of cooperation, underpinned by three objectives, which are to:
develop bilateral cooperation
support science and education in the Olympic Movement and sports world
exchange knowledge in order to contribute effectively to the successful training of highly qualified staff for the sports industry
The MoC specifically identifies the potential for digital technologies to popularise sport and promote its ideals. It also proposes to leverage RIOU's information legacy from the 2014 Olympic Winter Games, and its network of international partnerships, to provide education and training in the field of sports management to FISU and its member National University Sports Federations.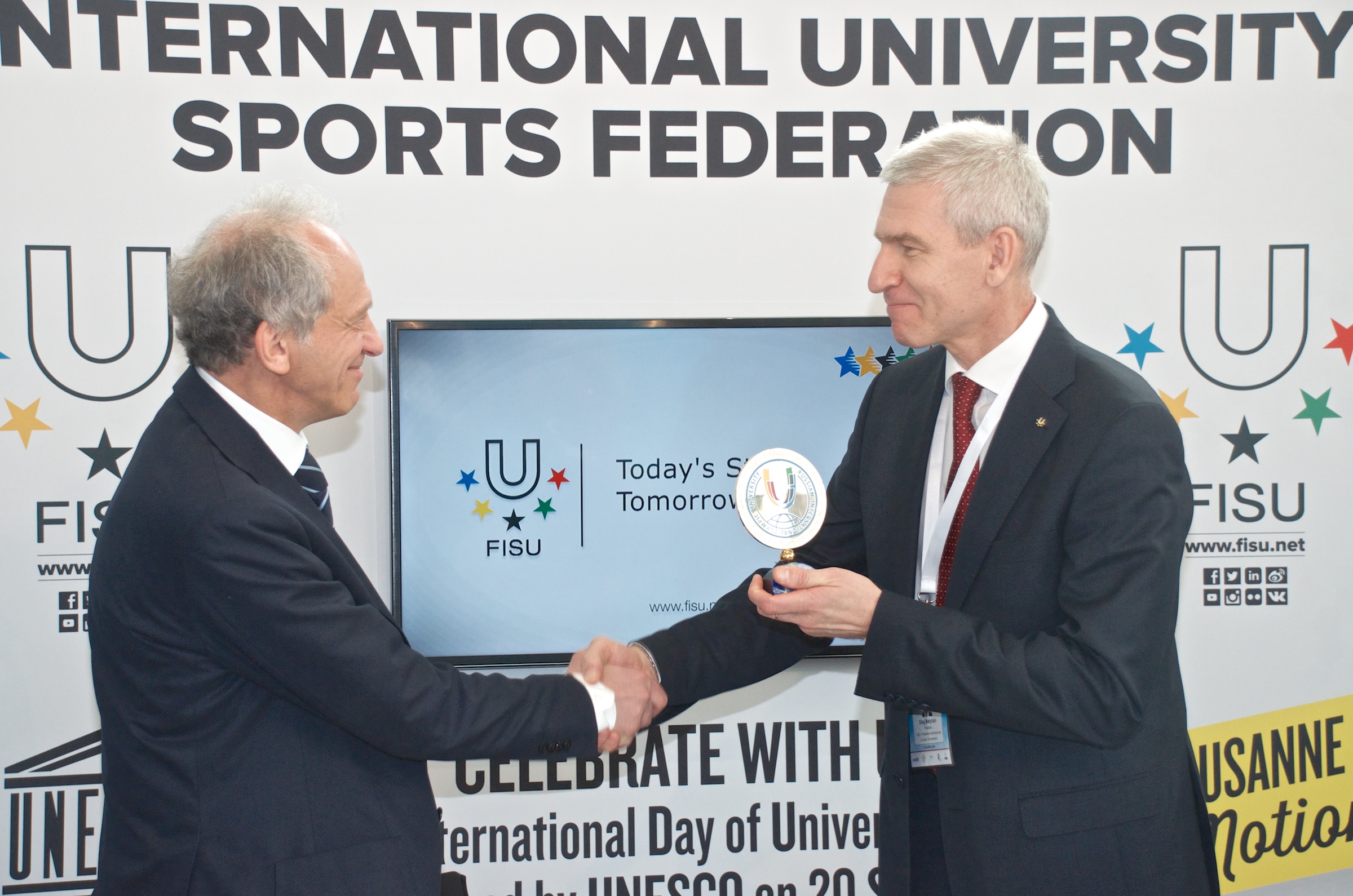 FISU President Oleg Matytsin said:
"RIOU's position within the Olympic Movement is unique and I am looking forward to developing our relationship over the next two years and working together to further raise the standard of sports management teaching in higher education. RIOU's MSA course is a first-class educational programme and FISU is keen to identify candidates to participate in future intakes. Spreading the Olympic values is a crucial component of RIOU's MSA course and this is something that FISU wholeheartedly supports."
RIOU Rector Professor Lev Belousov said:
"It is a privilege to sign this Memorandum of Cooperation with FISU here at SportAccord Convention. FISU is a very influential organisation within the Olympic Movement and is the undoubted leader of student sport worldwide. This agreement provides a wonderful opportunity to exchange experiences and expertise between both our organisations which will be beneficial to students on RIOU's flagship Master of Sport Administration course and to those studying a sports management-focused course at Universities around the world."