Полный текст
Russian International Olympic University (RIOU) graduate, Natalie Martins, is living her dream of working at the Rio 2016 Olympic Games just two years after graduating from RIOU's flagship educational course: the Master of Sport Administration (MSA).
Martins, 37, a native Brazilian from Rio, studied at RIOU on the first edition of the MSA in the 2013/14 academic year. As part of her studies she participated in work placements with the Organising Committee of the Sochi 2014 Olympic and Paralympic Winter Games.
Now back in Rio, Natalie, who is also an elite-level foot volley player, is working for the Brazilian National Olympic Committee as a video analyser capturing competition footage to help Brazilian coaches analyse their athletes and optimise their performances.
She says that her time at RIOU gave her a completely immersive introduction to the Olympic Movement – and led to her finding her current job.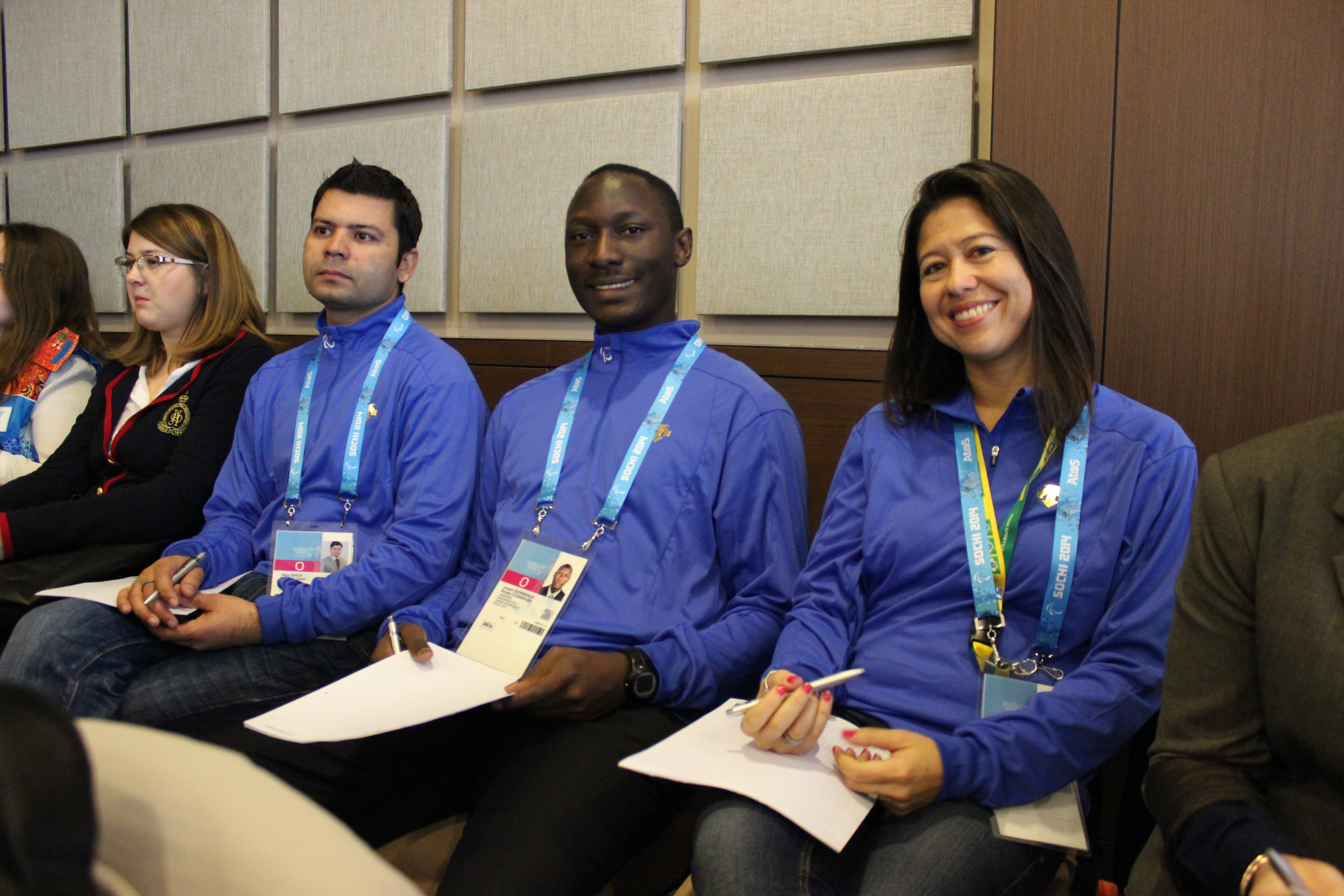 "RIOU made me an expert in the Olympic Movement, whereas before I was not. I arrived at RIOU five months before Sochi 2014 and I was all of a sudden surrounded by the Olympic Games. In the city, in my lectures and seminars, and even through my roommate Otylia (Jędrzejczak), who was an Olympic champion at Athens in 2004 in swimming! So I really lived and breathed the Olympic Games for a year.
"By the time my course at RIOU had ended I had already started applying for jobs to do with the Olympics and I was in several discussions with the Rio 2016 organisers. Then an opportunity came up through a business contact who worked for the Brazilian NOC and I took it with both hands. Overall I have been working for the Brazilian NOC for one year."
RIOU's MSA course offers its students a unique experience: a one-year immersion in Olympic culture and best-practice, in an Olympic Games host city, with access to expert professors from all over the world.
Whilst at RIOU, Natalie was immersed in the sports management profession, gaining theoretical knowledge through core modules such as "Economics of Sports and the Olympics", "Governance, Policy and the Olympic Movement", and "Sport Marketing and Communications".
Whilst Natalie is getting ready for the biggest three weeks of her working life, she has one eye on the future and says she wants to be involved after the Games in delivering the legacy of Rio 2016 for her fellow Brazilians.
And with the next intake of RIOU students starting their MSA course in September, Natalie offered some friendly advice to those preparing for a year of studying in Sochi.
"My advice to future RIOU students is to take the most of what they can learn through the course, and through the experience of living in a different country and dealing with different cultures, as all this will enhance their careers and lives!"