Полный текст
The second cohort of students have successfully completed the Russian International Olympic University's flagship course of further professional education, achieving their Master of Sport Administration (MSA) qualifications. In the past academic year, for the first time RIOU's MSA programme was offered both in the Russian and English languages, as well as in the distance-learning format. The full-time course commenced on 22 September 2014, with over 70 students hailing from 12 countries of the world and 8 Russian regions. The majority of the students were supported financially in their studies by grants from the Vladimir Potanin Foundation and RIOU's scholarships. Many of them are representatives of National Olympic Committees and sports industry employees. This year's graduates include well-known Irish athlete Catherine O'Grady, a world champion in kickboxing and European champion in taekwondo; Ma Changyu (China), a multiple winner of National Winter Games in short track speed skating; marathon runner Parth Prafull Kalke (India); Master of Sports in rhythmic gymnastics Irina Boiko (Ukraine); chief sports news editor for the OPAP TV channel Ira Zafeira Nikoletopoulou (Greece), and others.
Oksana Oracheva, general director of the Vladimir Potanin Foundation said: "The Foundation traditionally supports the strong, driven and open-minded who try to make a difference and change life for the better. This is why our Olympic Scholarship program which aims to help young and talented sports managers receive a quality education, has become one of the ways to implement the Foundation's mission priorities which are creativity and leaders support. Russian International Olympic University in Sochi as a major humanitarian legacy of winter Games 2014 is a unique educational institution which promotes Olympic values. We are confident that the university graduates will only confirm the excellent reputation of the university as a modern, technologically advanced and effective educational platform."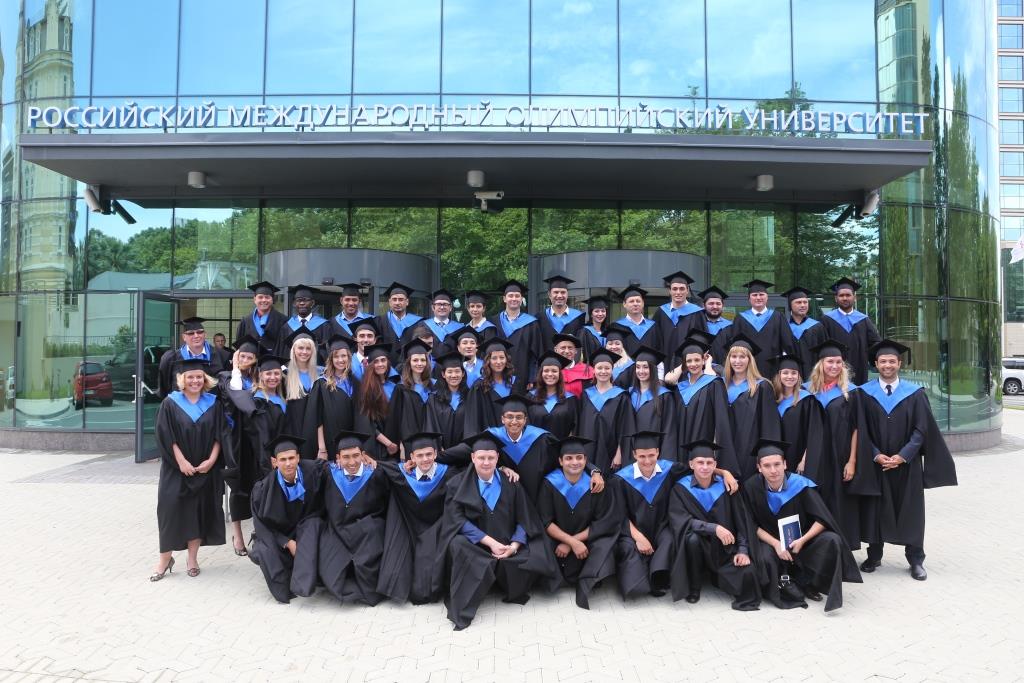 During the 10-month course, leading Russian and foreign professors taught students such modules as Economics of Sports and the Olympics; Governance, Policy and the Olympic Movement; Research Paradigms in Sports Management; Business of Sports and the Olympic Games; Sport Marketing and Communications. As special emphasis was placed on practical experience, the MSA students were given the chance to immerse themselves in the operations behind the Formula 1 Russian Grand Prix. The internship programme included on-the-job training and workshops facilitated by the senior figures on the race's Organising Committee. The students also undertook placements at Sochi's Olympic venues and Finnish ski resorts (as part of exchange with Savonia University of Applied Sciences).
MSA graduate Parth Kalke said: "The MSA course was definitely useful for me, especially because I was studying in Sochi. The city was host to the 2014 Winter Olympic Games, which left the legacy of excellent sports venues and infrastructure, and is now the site of other major events, such as the Formula 1 Russian Grand Prix. This sporting environment helped me to better understand the algorithms of the sports industry".
At the final stage of the programme the students worked on individual research projects focusing on various sports management topics. The course culminated in the presentation of dissertations, which was the final requirement to gain a Master of Sport Administration qualification from RIOU.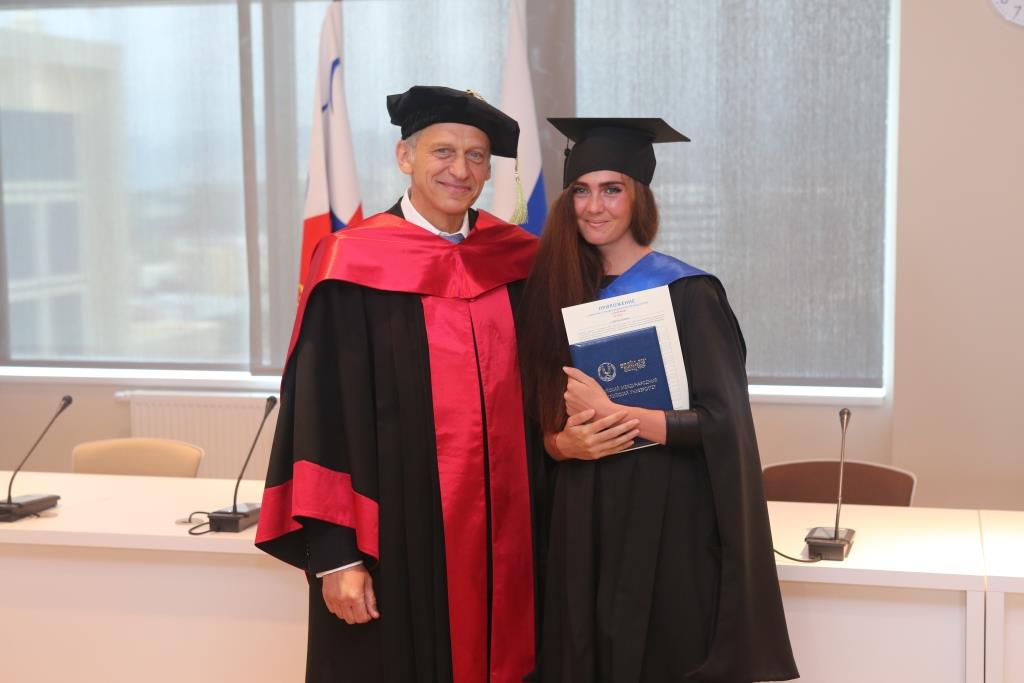 "The RIOU MSA was an extremely fruitful venture for me and one for which I will be forever grateful. The course equipped me with the skills I require not only to be successful in the world of Sport Business, but also to be successful in life in general - giving me an international perspective that has really opened my mind to different views and ways of life. It was very much an intensive year due to its nature of encompassing a broad range of subjects but in a way that continuously adds, coheres and reinforces previous knowledge, so that by the time the student is finished, one can rhyme off the information. In any case, I will miss Sochi and the Olympic University wholeheartedly, but feel I have a huge competitive advantage as I endeavour to move on", said Catherine O'Grady.
The majority of MSA graduates plan to continue their careers in the sports industry. "Through being part of the MSA course, I got a lot of positive emotions, developed some experience of practical work and, most importantly, acquired valuable knowledge. Highly-qualified lecturers from across the world taught us a large arsenal of skills that will be of great use in my career. I am grateful to the creators of the course for enabling me to come so close to my goal of connecting professional life with sports. I don't know exactly how my career will be developing in five or ten years' time, but I am sure that I will be making a contribution to sports promotion", said RIOU MSA graduate from Russia Anastasia Bocharnikova.
Congratulating the graduates during an official ceremony, RIOU Rector Professor Lev Belousov said: "Your perseverance in studies, enthusiasm for practical learning at the Olympic and Formula One venues, high level of interest in the research projects that you undertook and, finally, the high quality of your dissertations – all this proves you have every skill required to achieve success in both professional and personal endeavours. The MSA course, the internships and communication with sports experts and leaders have prepared you to embark on a new stage in your lives. I wish you good luck on this exciting path!"
Professor Belousov also expressed confidence that this year's graduates will join the RIOU Alumni Club and keep supporting one another in future.
RIOU is currently welcoming applications for the Russian language and English language versions of the Master of Sport Administration course for academic year 2015/2016.