Полный текст
On June 26, RIOU held a graduation ceremony to celebrate its 2020 Class on the Russian language and international versions of the Master of Sport Administration (MSA) course. RIOU diplomas were awarded to 54 young sports management professionals from 19 countries (Albania, Algeria, Austria, Belarus, Bosnia and Herzegovina, Canada, Czechia, Chile, China, Eswatini, France, India, Italy, Jordan, Kazakhstan, Poland, Russia, Spain, South Africa).
Due to coronovirus restrictions, the ceremony was held partly in virtual format, with some of the commencement speeches pre-recorded on video or delivered live online. Three-time Olympic champion and nine-time world champion in wrestling Alexander Karelin emphasized the unique character of this event:
"I congratulate the 2020 MSA graduates, as well as the RIOU teaching staff, on the completion of the programme! Amid the coronovirus crisis, the Olympic Games had to be postponed, but the pandemic could not stop this event from happening! I do hope that the broad knowledge you've developed at the Russian International Olympic University will be used to create new exciting opportunities, and promote the right values and Olympic ideals. I wish you every success and new record achievements!"
As in previous years, many of the 2019/2020 cohort were financially supported in their studies by the Vladimir Potanin Foundation through its Olympic Scholarships programme. The international MSA class included students nominated by RIOU's partner organisations: European Olympic Committees (EOC), International University Sports Federation (FISU), Pan American Sports Organisation (PASO), International Tennis Federation (ITF), National Taiwan Sport University, Paris—Sud University, Directorate of the 2019 Krasnoyarsk Winter Universiade, National Olympic Committees of Belarus, the Czech Republic and Jordan.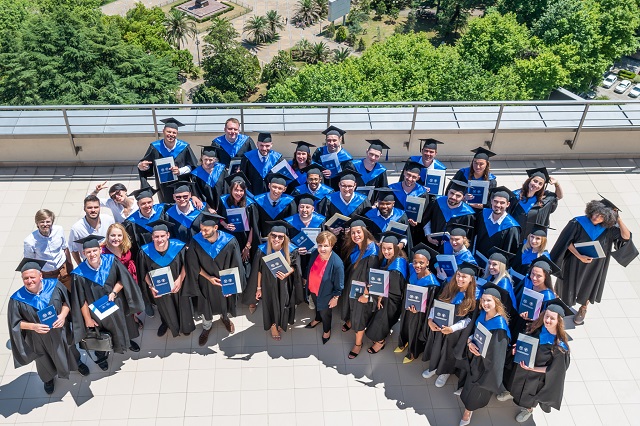 Some of the students on the Russian language MSA were supported by grants from the Russian Olympic Committee and the Russian Olympians Foundation. Among them are renowned Russian athletes, medal winners and participants of the Olympic Games and other major international competitions, coaches and venue managers.
RIOU's MSA has been consistently ranked among leading postgraduate sports courses by the influential SportBusiness International magazine, holding the second place in Europe and one of the top ten positions in the world for three consecutive years.
Opening the graduation ceremony, RIOU Rector Lev Belousov said:
"Dear graduates — dear colleagues. Now I can confidently call you that. Very soon your business cards will carry this prestigious abbreviation — MSA. Enjoy this moment, and live it to the fullest. I have no doubt that the professional skills you've gained at RIOU — the university that for three consecutive years has been ranked No.2 among universities offering best sports management programmes — those skills will give you a strong competitive advantage. You can, and you must, use it. And you will succeed because you are the best!"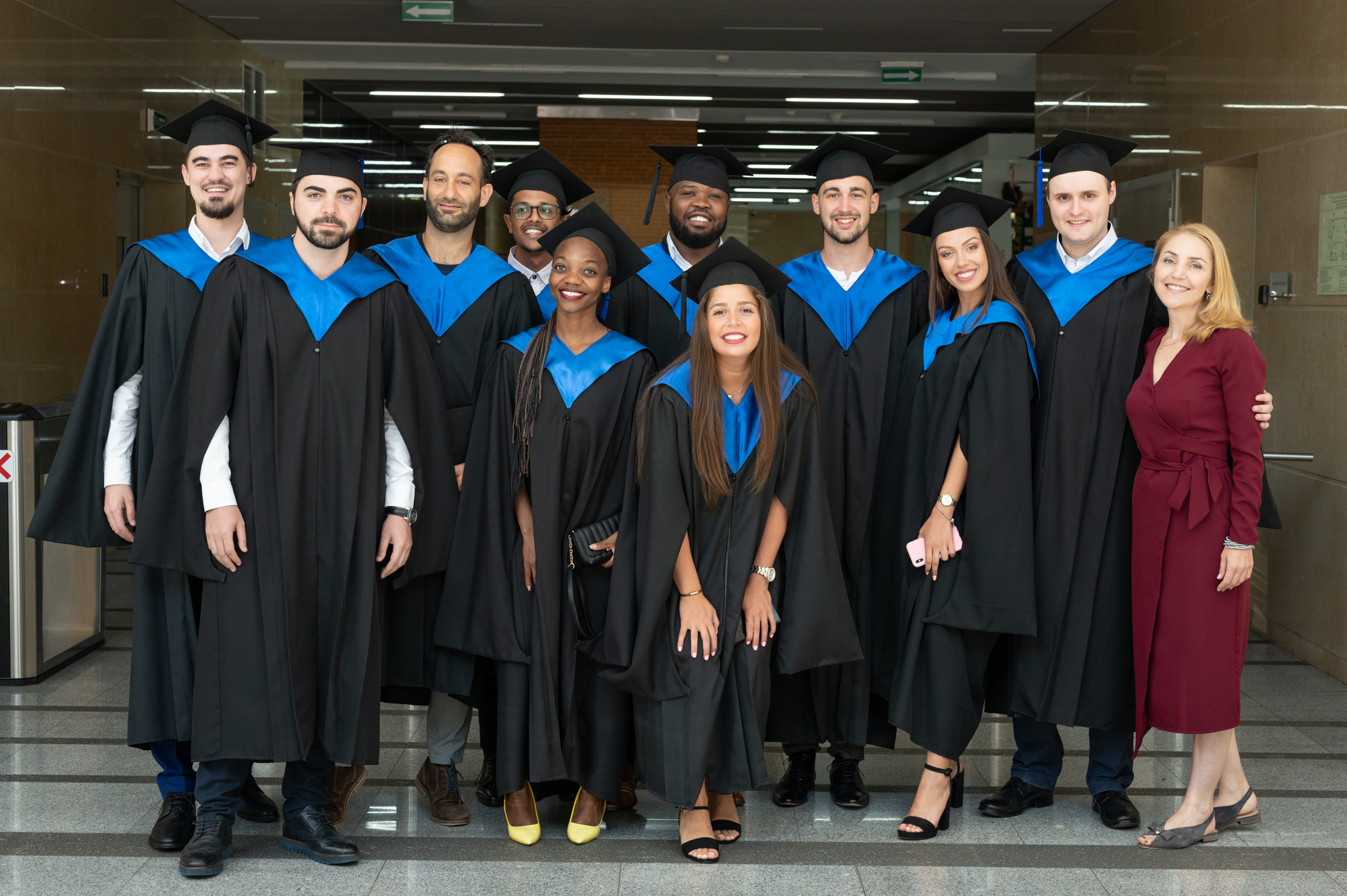 The commencement ceremony was attended by President of the European Association of Sport Management Vassil Girginov, Executive Director of the Russian Olympians Foundation Alexander Katushev, Mayor of Sochi Alexei Kopaigorodsky, General Director of the Vladimir Potanin Foundation Oksana Oracheva, President of the Russian Olympic Committee Stanislav Pozdnyakov, Distinguished Professor of RIOU James Skinner, founder and chairman of JTA Jon Tibbs, amongst others.
The 2020 Class also received video greetings from Russian Olympic champions Roman Vlasov, Alexander Karelin, Soslan Ramonov, Svetlana Khorkina, as well as RIOU graduates from previous years.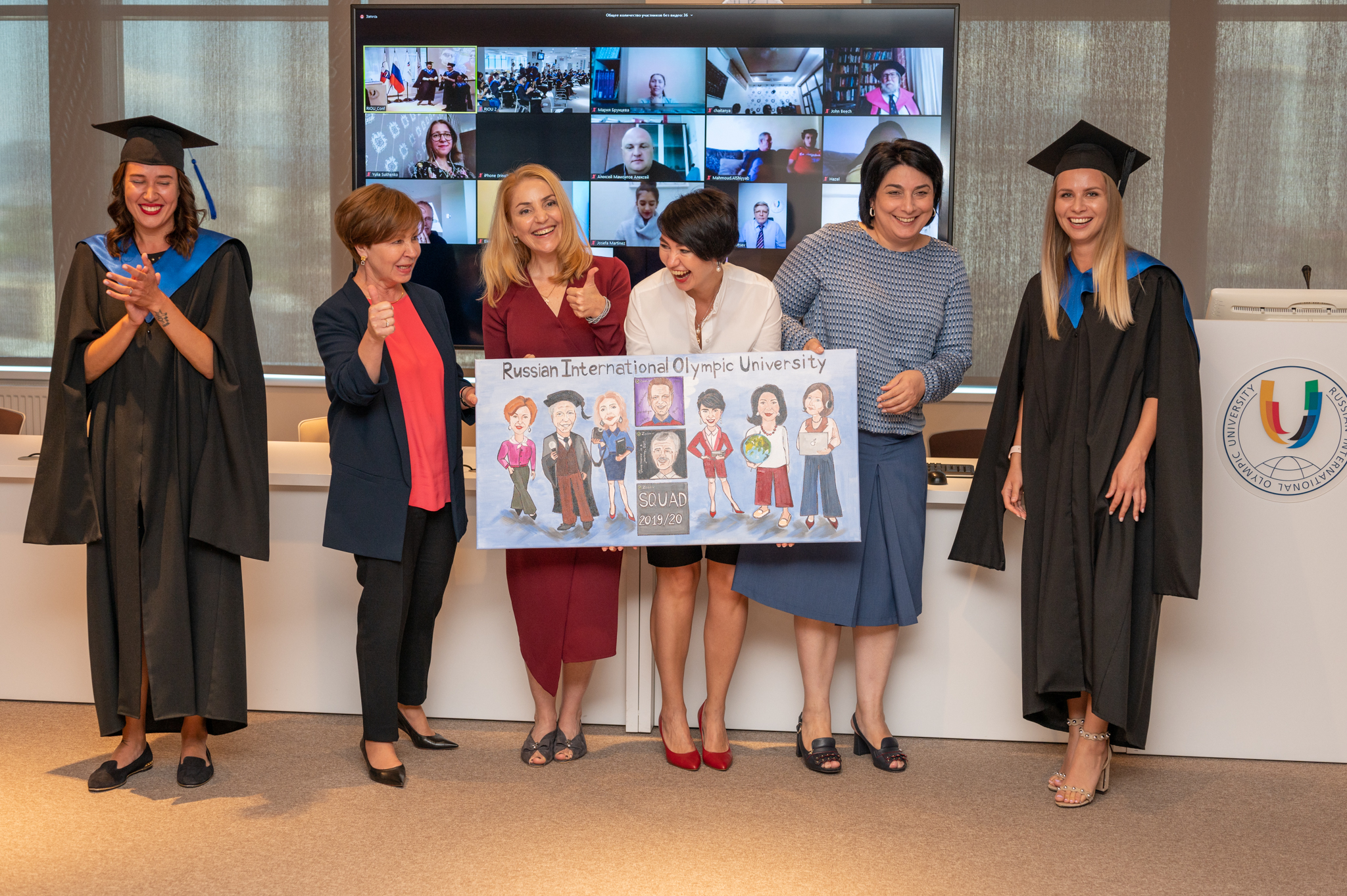 Theo Rogge, MSA 2019 graduate and, currently, Management Consultant to the Chairman of Qatar Museums, said:
"Greetings from Paris and congratulations on this remarkable day in your lives! Today I remember my amazing year at RIOU, and I think that for you it's been just as cool as it was for me. I wish you a very good summer, and I hope that one day our professional paths will cross".
Despite the unusual conditions, the ceremony was held in a warm and festive atmosphere. The graduates and the RIOU staff, though separated by long distance, were able to celebrate this day together, sharing the joy of this special occasion with each other.
Following tradition, at the end of the ceremony the 2020 Class swore the Graduates' Oath:
"O Sport, you are Peace!" said Coubertin
And we all agree with him.
We are looking forward to career change
That will be wonderful and swift.
And RIOU is unique and beloved
But it's time to bid goodbye.
We say goodbye, but we'll meet again,
It's not parting forever.
Sport is a huge world; we'll be committed to it
And achieve great career success.
And we'll keep RIOU in our hearts.
We swear, we swear, we swear.