Полный текст
The 2020 intake on RIOU's international Master of Sport Administration (MSA) course includes 23 students hailing from 15 countries (Albania, Belarus, Belgium, Cyprus, Ecuador, Egypt, India, Iran, Italy, Morocco, Russia, South Korea, St Kitts and Nevis, Turkmenistan, Uganda). As in the previous years, 20 students will be supported in their studies by Olympic scholarships granted by the Vladimir Potanin Foundation. The scholarships were awarded on a competitive basis.
The Russian language version of the MSA course will be attended by 27 students from 13 different regions of Russia, and 34 students from 15 Russian regions and the Republic of Moldova will study on the modular Master of Sport Management programme.
The total 2020/2021 cohort enrolled in RIOU's courses includes 83 students from 15 countries and 24 regions of the Russian Federation.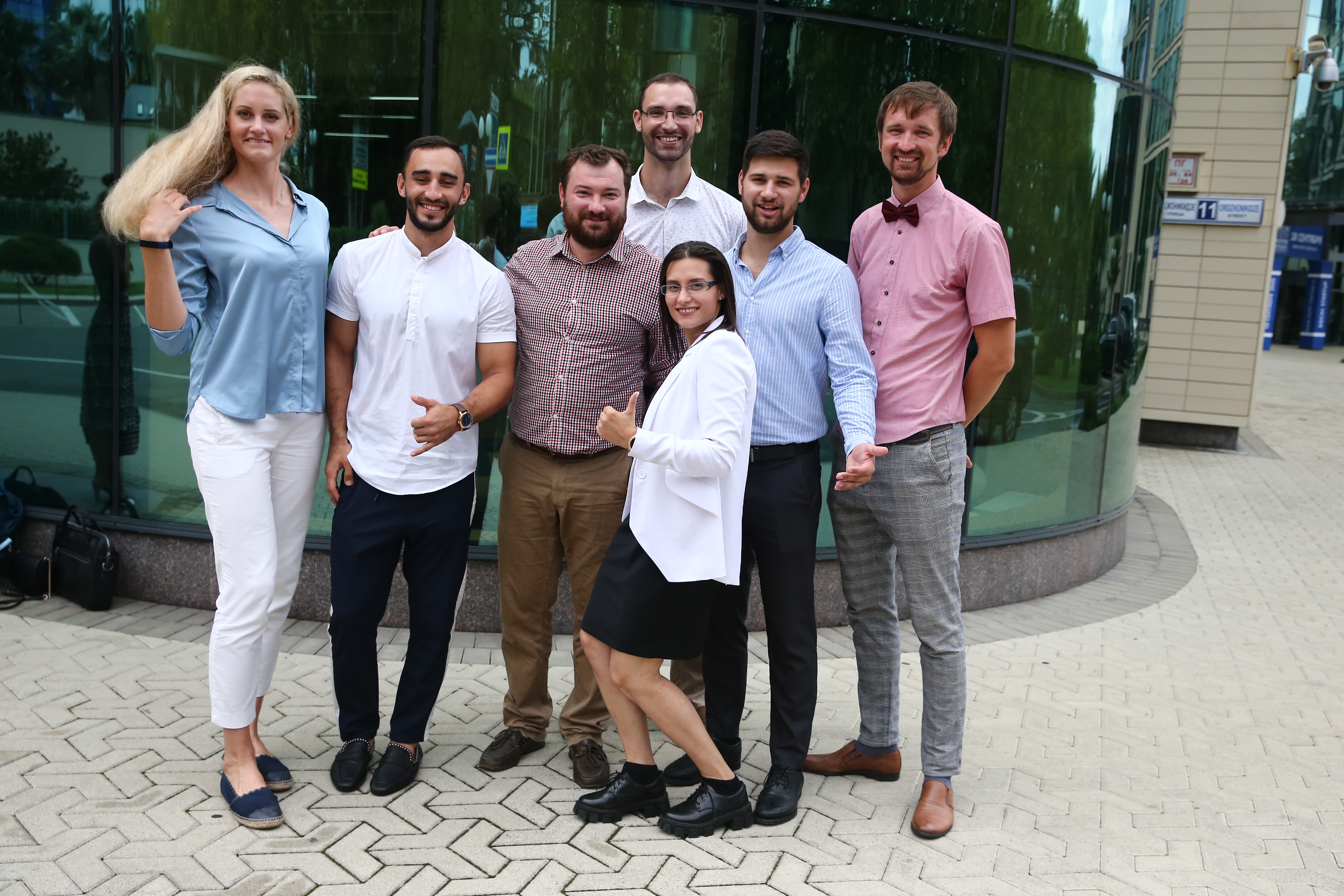 Most of the participants in the Russian language programmes are renowned Russian athletes, including Olympic champions and medallists, who have already completed their competing careers. They will be supported by grants from the Russian Olympians Foundation.
Opening the new academic year, RIOU Rector Lev Belousov said:
"For people who already have their university years behind them, this will be an opportunity to go on this exciting experience again. Just think of the incredible emotions that will overwhelm you as you enter the lecture room and start communicating with your professors and classmates. Make the most of this chance to have this feeling of belonging to something large and meaningful, valuable and inspiring — something that will stay with you for the rest of your lives."
"You must dedicate yourselves to studies during this year. Competences and skills that you will develop at RIOU are highly sought after, and will help you achieve many goals. Grab the opportunities that the university offers you."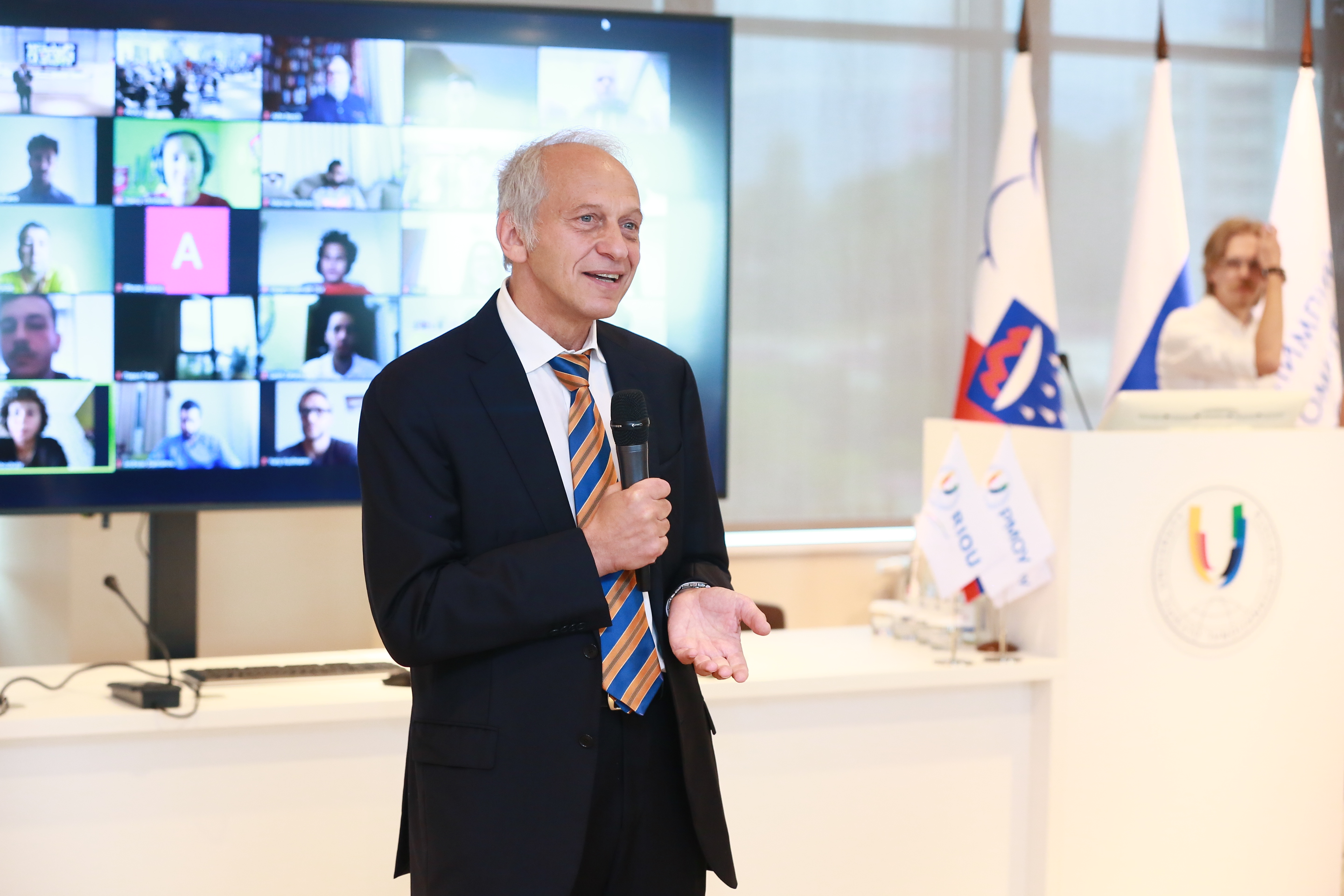 This year's intake includes a record number of top class Russian athletes: double Olympic champion in biathlon Anna Bogaliy; London 2012 champion in judo Arsen Galstyan; 2016 Olympic champion in handball Maya Petrova; 2000 Olympic champion in wrestling Varteres Samurgashev; 2016 silver Olympic medallist in archery Tuyana Dashidorzhieva; 2000 silver Olympic medallist in water polo Yuri Yatsev; 2000 bronze Olympic medallist in rowing Irina Fedotova; 2012 bronze Olympic champion in double-trap shooting Vasily Mosin; silver world medallist and member of the Russian para table tennis team at the London 2012 Games Yuri Nozdrunov, amongst others.
London 2012 champion in judo Arsen Galstyan said:
"I want to gain maximum knowledge in the area of sports administration. I am sure that my year at RIOU will thoroughly change my understanding of sports management as a profession, and I will be able to continue my career in sport in a new capacity — as an international class manager. We, athletes, have to stop competing at some point, but we don't leave sport completely!"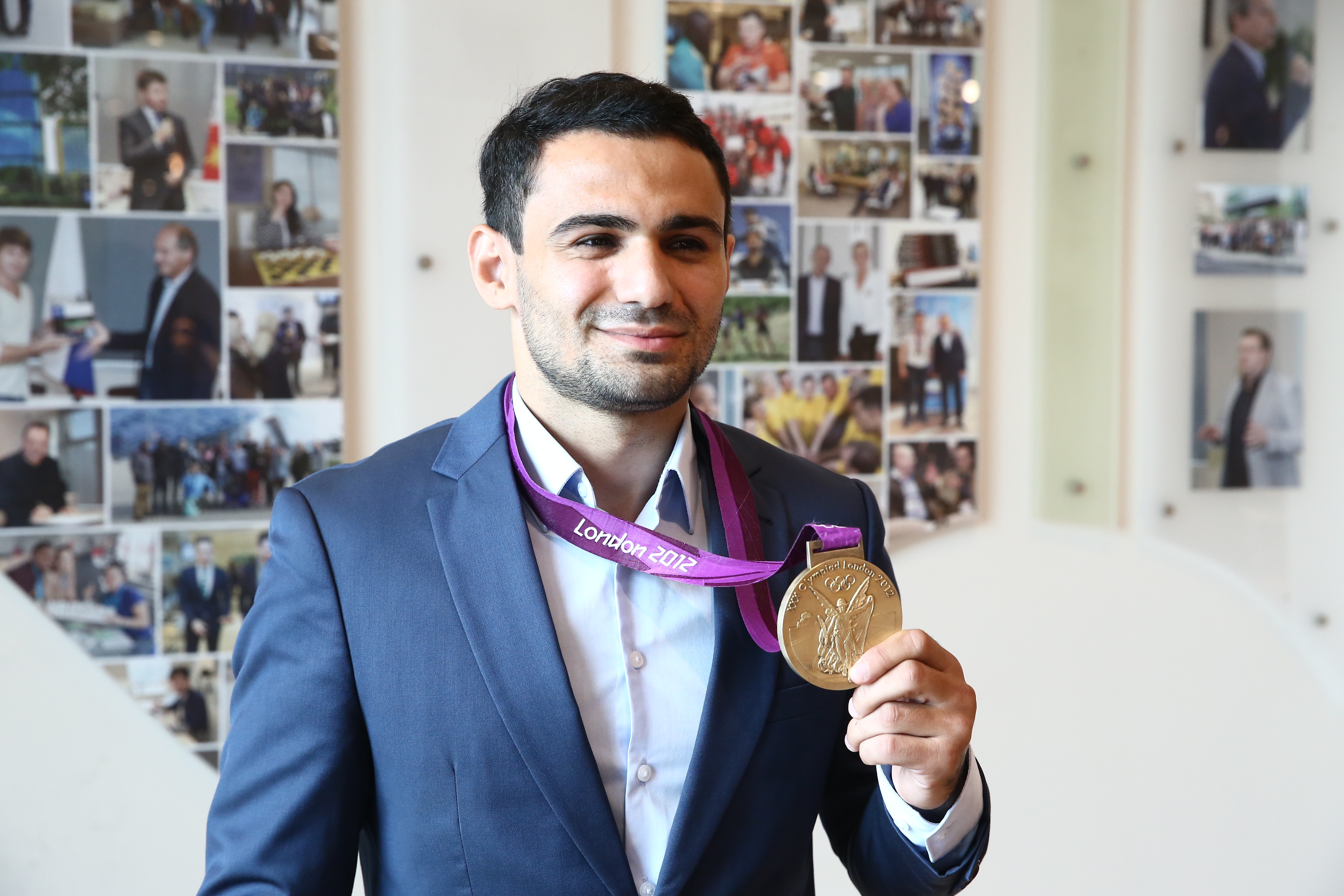 The ceremony opening the 8th academic year at RIOU was attended by distinguished guests including President of the European Association for Sport Management, RIOU professor and professor at Brunel University London Vassil Girginov, Governor of Ulyanovsk Region Sergei Morozov, Mayor of Sochi Alexei Kopaigorodsky, deputy chairman of the Supervisory Board of the Russian Wrestling Federation Georgy Bryusov, representatives of the Vladimir Potanin Foundation and RIOU partners, as well as RIOU graduates.
As part of the opening ceremony, RIOU Rector Lev Belousov signed cooperation agreements with the:
government of the Ulyanovsk region. Under the document, RIOU will train at least 100 managers for the region's sports industry, and provide its current and former students to assist in the organisation of major sports events in the Ulyanovsk Region.
Sochi City Administration. This agreement marks a new phase for cooperation between RIOU and Sochi in training various management specialists to support the preservation and sustainable development of the Sochi 2014 Games legacy.
Roscongress Foundation and RK Sport. The newly-established cooperation will facilitate mutual information support, and create a framework for participation of RIOU students in the staging of major international events organised by Roscongress.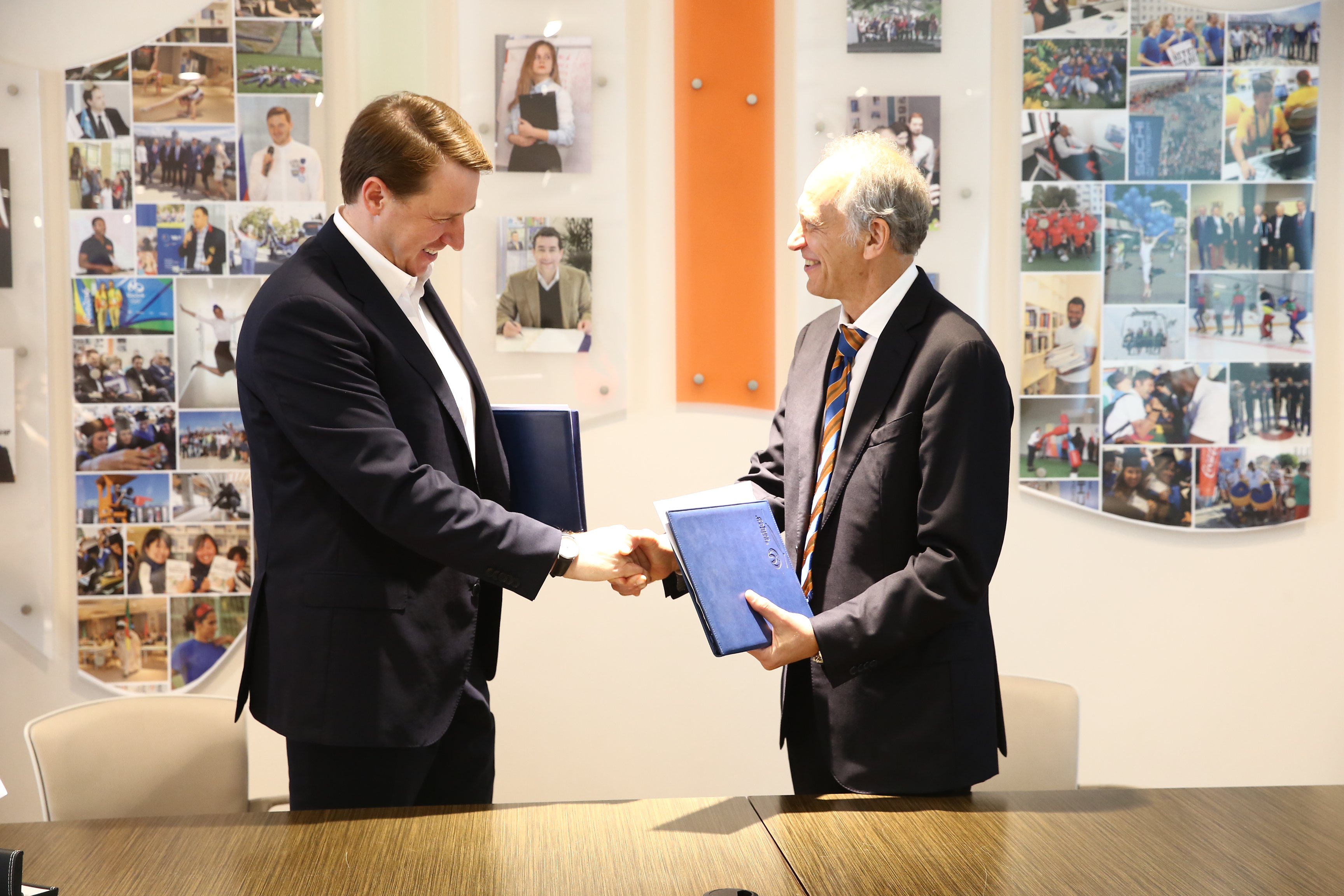 Congratulating the RIOU students and staff, President of the Russian Olympic Committee, four-time Olympic champion, Stanislav Pozdnyakov said:
"Dear friends, on behalf of the Russian Olympic Committee I am pleased to congratulate RIOU's new intake on the start of the new academic year. I have no doubts that you are now entering an interesting and action packed year that will equip you with new professional knowledge and skills. What's especially important, this expertise will be applicable to real-world scenarios, right after you graduate. Today, the sports industry needs 'new blood'. It needs professionals able to give a fresh momentum to the Olympic Movement and the wider world of sport. RIOU and the ROC work together towards that goal, including within the framework of the Olympic Solidarity and Olympic Education programmes. I wish you a very productive and enriching academic year! And I hope to see you in senior positions in various sports organisations very soon."

Many of the athletes embarking on social adaptation in the professional sports industry. Education under the RIOU programs became possible thanks to the victory in the NBO competition "Fund for Support of Russian Olympians" under the charitable program "Assistance - Master of Sports Administration / Master of Sports Management" implemented by RIOU. In total, 34 honored Russian athletes have become holders of the Foundation scholarships this year. The scholarship fully covers tuition and living on the campus of the University. Also 14 students received scholarships from the Russian Olympic Committee.
Many of the ex-athletes, now commencing their studies, need assistance in their transition to life after sport, and in intergraing into the professional community of the sports industry. They were able to join RIOU's courses through winning the competition under the «Assitance --- Master of Sport Administration / Master of Sport Management» grant programme administered by the Russian Olympians Foundation in cooperation with RIOU. This year the grants, covering tuition and accommodation at the RIOU campus in Sochi, were awarded to 34 renowned Russian athletes. 14 students received scholarships from the Russian Olympic Committee.
Two-time Olympic champion in biathlon Anna Bogaliy said:
"A new and interesting stage in my life has just begun. I want to learn new things and keep in step with the times, in order to not only meet the international trends in biathlon but in all other aspects of the Olympic Movement. I am sure that during my year at RIOU I will gain invaluable knowledge and create a lot opportunities for myself that can be used in the future".