Полный текст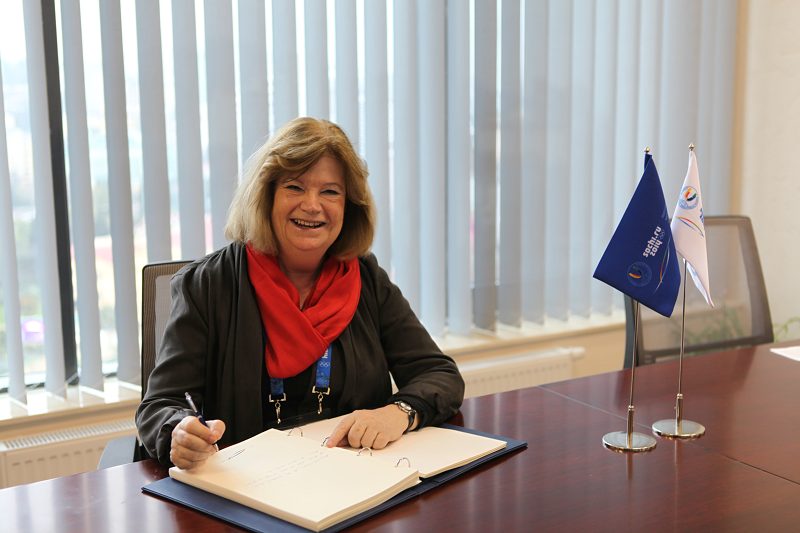 ANOC has once again welcomed NOCs to apply for scholarships to study the Master of Sport Administration (MSA) course at the Russian International Olympic University (RIOU) to further support the learning and sharing of best practice within the NOC family https://www.anocolympic.org/anoc-new/anoc-welcomes-nocs-to-apply-for-riou-scholarships/
ANOC first began its partnership with RIOU in 2013 and since then ANOC has selected 20 scholars to study at RIOU from 20 different countries (Germany, Guatemala, Sri Lanka, Vanuatu, Moldova, Barbados, Dominikana, Lebanon, Thailand, Malaysia, Paraguay, Costa Rica, Ethiopia, Qatar, Brazil, DPR Korea, Jordan, St.Kitts & Nevis, Uganda, Cyprus).
Speaking about ANOC's collaboration with RIOU, ANOC Secretary General Gunilla Lindberg said:
"ANOC has enjoyed a very positive and fruitful collaboration with RIOU over the last eight years. When we began the partnership, we did so with the aim of providing best practice education for NOCs. Through RIOU's leading MSA course, we wanted to give scholars the opportunity to learn and enhance their expertise so that they could use this to benefit their NOC and wider Olympic family in their countries.
"Over 8 years and 20 ANOC scholars there have been so many excellent success stories. We have always received very positive feedback from our students and many have gone on to play important roles within their NOCs. From Executive Directors, to Presidents' Advisors, to Communications officers, the ANOC scholars have used their RIOU education to make a meaningful contribution to sport.
"We look forward to continuing our partnership with RIOU in the years ahead and providing more NOCs with the opportunity to benefit from the MSA."
All 206 NOCs are invited to submit potential candidates for the RIOU scholarships for the 2021/2022 academic year. NOCs that have identified an appropriate candidate are requested to submit the necessary documents to the ANOC office by 31 March 2021.
In 2019 RIOU celebrated the tenth anniversary of its creation RIOU's MSA course was ranked second among all European postgraduate sports courses for three consecutive years by "SportBusiness International" magazine.
Since the creation of the MSA programme in 2013 RIOU has educated more than 300 aspiring sports administrators from 70 different countries; over 4000 professionals from 84 regions of Russia took part in RIOU's special programmes in Russia. In 2021 the IOC has confirmed the status of RIOU as regional academic Olympic studies and research centre.*
*The news feature is published in the ANOC newsletter on 08 March 2021