Полный текст
Russian International Olympic University conferred the Master of Sport Administration (MSA) and Master of Sport Management (MSM) qualifications on 73 young sports leaders, in a graduation ceremony held on 25 June.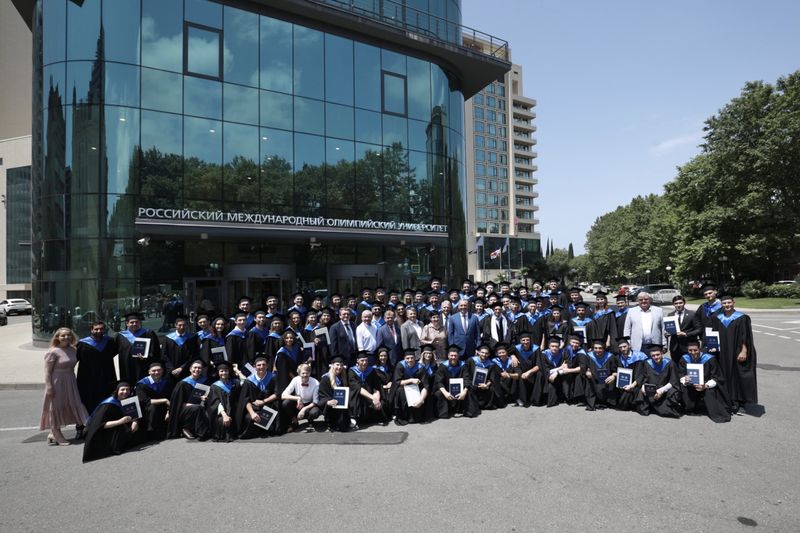 The 2020/21 cohort of RIOU's international MSA course included students hailing from 12 different countries (Russia, Albania, Belarus, Belgium, Cyprus, Ecuador, Egypt, India, South Korea, Morocco, Turkmenistan, Uganda). As in the previous years, many of them were supported in their studies by the Vladimir Potanin Foundation through its Olympic Scholarships programme. Some of the students were nominated by RIOU's partner organisations: the Association of National Olympic Committees (ANOC), International University Sports Federation (FISU), International Modern Pentathlon Union (UIPM), Pan American Sports Organisation (Panam Sports), International Tennis Federation (ITF), and the National Olympic Committee of the Republic of Belarus.
Among the graduates of the Russian language MSA and MSM courses are recipients of grants from the Russian Olympic Committee and the Russian Olympians Foundation. The grants were provided to renowned Russian athletes, winners and medallists of the Olympic Games and other major international tournaments, who had retired from sports.
The 2020/2021 intake set a record for the number of students holding honorary sporting titles. They included double Olympic champion in biathlon Anna Bogaliy; 2012 Olympic champion in judo Arsen Galstyan; 2016 Olympic champion in handball Maya Petrova; 2000 Olympic champion in Greco-Roman wrestling Varteres Samurgashev; 2016 Olympic Games silver medallist in archery Tuyana Dashidorzhieva; 2000 Olympic Games silver medallist in water polo Yuri Yartsev; 2000 Olympic Games bronze medallist in rowing Irina Fedotova; 2012 Olympic Games bronze medallist in trap shooting Vasily Mosin; member of the Russian Paralympic team in table tennis, world silver medallist, participant of the 2012 Paralympic Games in London Yuri Nozdrunov, among other elite athletes.
Master of Sport Administration is RIOU's flagship educational programme that, for several consecutive years, has been ranked among top 5 European postgraduate sports courses and among 10 best courses in the world by the influential SportBusiness International magazine.
Master of Sport Management course was commissioned by the Russian Olympic Committee to address the needs of retired athletes who are looking to build a career and become successful leaders in the sports industry.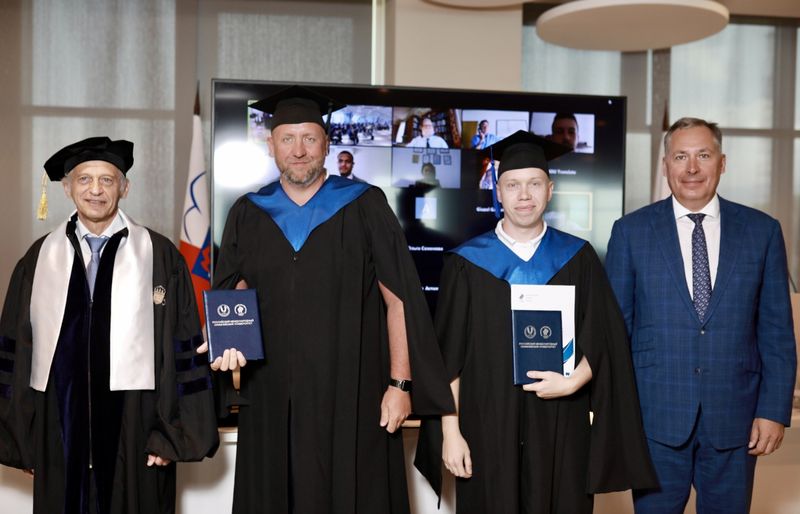 The 2021 graduation ceremony was attended by RIOU Rector, Professor Lev Belousov; President of the Russian Olympic Committee, four-time Olympic champion Stanislav Pozdnyakov; Secretary General of the Russian Paralympic Committee, five-time Paralympic champion Andrey Strokin; Deputy Mayor of Sochi Vladimir Morozov; representatives of the Russian Ministry of Sport and the Vladimir Potanin Foundation as well as graduates of the previous years.
Video messages of congratulations were sent by RIOU faculty members – Professor at Brunel University (UK) Vassil Girginov, Professor at the University of Loughborough (UK) James Skinner; the ANOC Secretary General Gunilla Lindberg and other leaders of RIOU's partner organisations as well as renowned Russian athletes.