Полный текст
As part of the celebrations of the Olympic Day, RIOU organised an Olympic Lesson and a master class in rhythmic gymnastics delivered by Beijing 2008 Olympic champion and RIOU graduate Daria Shkurikhina.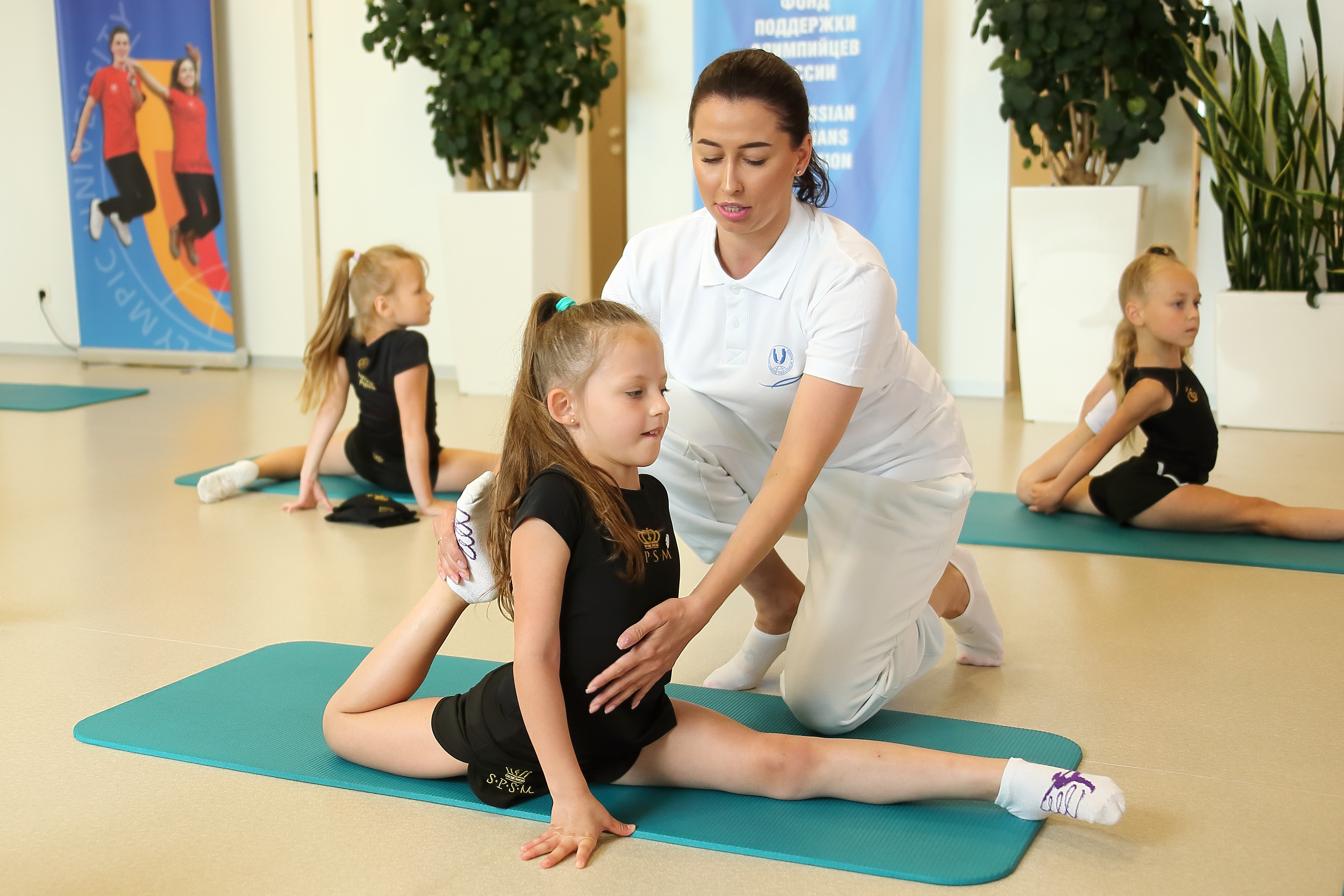 The celebrations were attended by young gymnasts from the Olga Stryuchkova School of Rhythmic Gymnastics (girls aged 8 to 13). Olga Stryuchkova is also a RIOU graduate, and a winner of the FIG World Cup. The young athletes were given a tour of the RIOU campus and the OVAL (Olympic Virtual Athletes' Land) Centre.
The Olympic Lesson was devoted to the Olympic experience of elite athletes, their victory stories and transition to a life after sport. Apart from the renowned athletes, the speakers included other RIOU graduates - Polina Polyakova and Kang Hwayoung from South Korea. The Korean speaker was involved in the staging of the 2018 Olympic Games in PyeongChang, where she was responsible for dealing with the Russian women's ice hockey team.
During the master class, Daria Shkurikhina, Olga Stryuchkova and Polina Polyakova showed the young gymnasts some exercises and techniques that will allow them to win top awards at international tournaments.
The master class was an inspiring and productive experience for all of the participants, ending with an autograph session by the Olympic gold medal winner.