Полный текст
RIOU Rector, academician of the Russian Academy of Education, Prof. Lev Belousov has been awarded Honorary Professor of Jilin University (Changchun, China) for his contribution to promoting science and education, and strengthening Russian-Chinese relations. A letter informing about the conferment of the title was sent by the President of Jilin University, academician of the Chinese Academy of Sciences, Prof. Zhang Xi.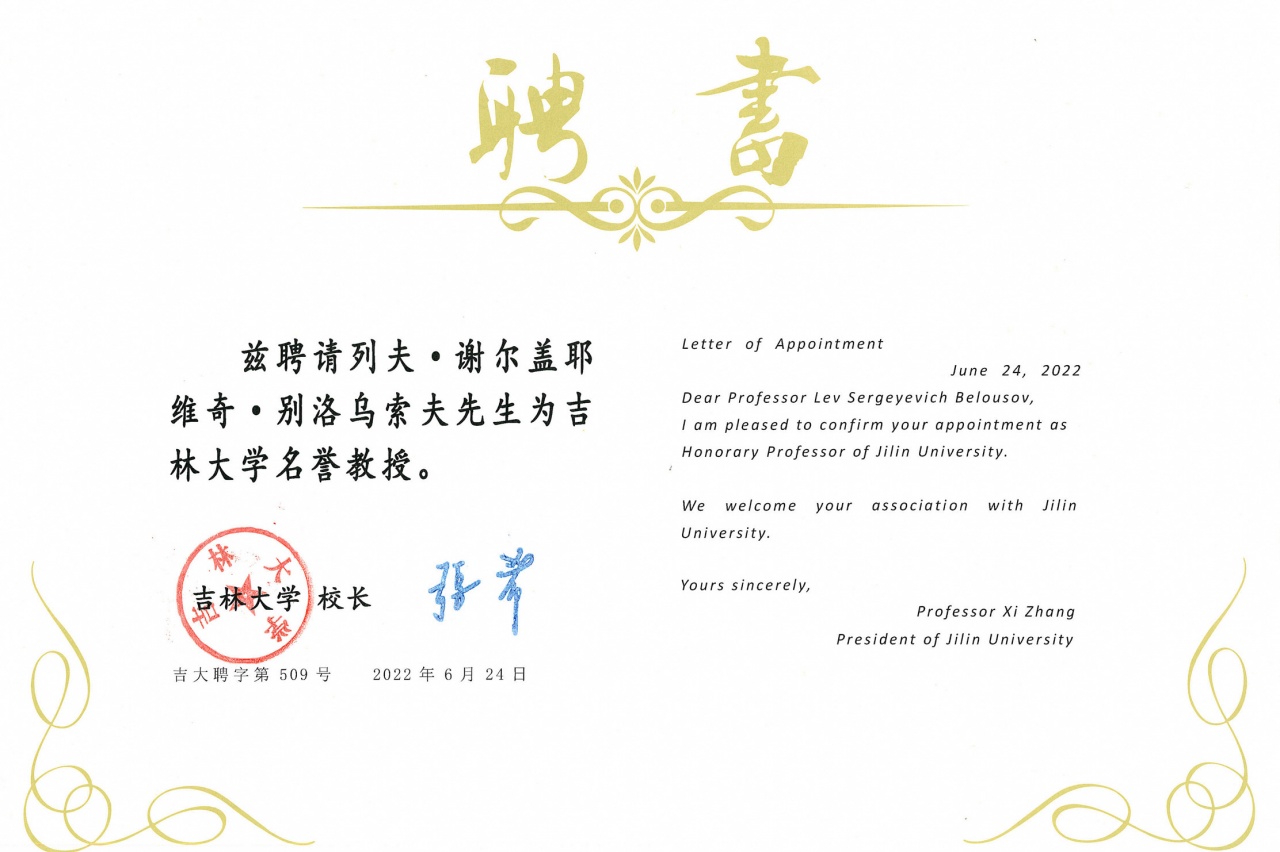 The Russian International Olympic University is actively expanding its ties with the People's Republic of China. RIOU has agreements with China's five leading sports universities, providing for cooperation and implementation of joint programmes. RIOU has been included in the list of foreign educational institutions approved by China's State Administration of Foreign Experts Affairs (SAFEA) to provide professional retraining to Chinese specialists.
Jilin University (JLU) is a key national university under the direct administration of the Ministry of Education in China. Established in 1946, it is currently providing training to around 70,000 students.