Education Programme «Master of Sport Administration»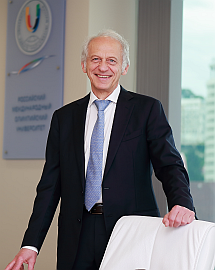 «Drawing on international experience, RIOU has created a unique educational programme supported by excellent learning resources and a team of expert lecturers. The course is aimed at training a new generation of sports managers with the right knowledge and skills to work professionally in any economic environment. The MSA students will learn how to effectively manage sports venues, clubs, financial and information flows in sport, and how to build appropriate marketing strategies. They will also be trained in the legal aspects of sports and research methodology.»
RIOU Rector, Professor Lev Belousov
The MSA course is designed for individuals who have higher education qualifications, leadership qualities and an ambition to develop their professional expertise and make an outstanding career in sport administration.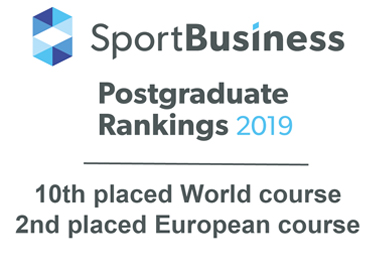 The RIOU MSA (Master of Sports Administration) is a one-year full-time programme of further professional development in sports management, located in Sochi, Russia. RIOU's flagship MSA programme ranked one of the top 40 postgraduate sport management courses in the world and top 10 in Europe in influential SportBusiness Postgraduate Sports Course Rankings (2021 Report).
Under the Bologna Process and the Russian Federal State Educational Standards, the RIOU MSA leads to the Master of Sports Administration qualification. By providing this qualification, RIOU addresses the need for management skills that might be in short supply in the sports industry.
The Master of Sports Administration should not to be confused with the Bologna Master's. The RIOU MSA is a continuing education degree, similar to an MBA that is typically taken in addition to a Bologna Master's. For this reason, the programme only admits students with a Bachelor's or Master's degree.
The main objective of the programme is to produce a new generation of effective sports managers with both strategic and operational skills.
The MSA course was developed in cooperation with acclaimed university professors and sports management practitioners from across the world and obtained a licence from the Federal Education and Science Supervision Agency (licence No.040061 of 13 May 2019).
PROGRAMME STRENGTHS:
International faculty including 24 world-class experts from different countries.
Location in the host city of the 2014 Olympic and Paralympic Winter Games.
Integration of theoretical knowledge with practical experience in managing Olympic venues.
Opportunities for practical application of skills at the Olympic venues.
International group of students.
International internships and students exchange programmes.
The course is based on the rich diversity of the Olympic legacy transformed into an original and innovative educational product. Students study both general and sport specific management subjects including the international business environment, sport diplomacy, economic theory, strategic management, marketing, finance and legal regulation within the sports industry. They also learn how political institutions (governments and other public authorities) work in the sports sector.
Professional management skills are polished and developed through studying sport logistics, project management, risk management, event organisation, negotiating techniques, and other subjects.
The curriculum uses a wide range of modern educational technologies: lectures and seminars, consultations, workshops, case studies, interactive classes, cascade training, practical application, master classes by sports celebrities and research projects.
The programme culminates in a graduate qualification paper (thesis).
Language of instruction: English
Programme duration: 39 weeks (3 semesters) from September 2024 through June 2025.
Tuition fee – 11,400 US dollars
The cost of accommodation at the state-of-the-art Brevis Apartments right by the seaside in the centre of Sochi is calculated at a daily rate of 1930 RUB (per student in double occupancy apartments). The hotel provides a 24-hour reception service, regular room cleaning service, all the necessary electric appliances and kitchenware without any additional charges. The hotel is located right next to the academic building. RIOU's campus has been granted the BREEAM environmental certificate and is fully accessible for people with an impairment.
Please visit the RIOU website for details of the MSA programme's Offer. You can email your enquiries to msa@olympicuniversity.ru, or call us at +7 495 956 24 30 (Moscow), +7 862 262 97 20 (Sochi).